Cruise to the Austral Islands: all you need to know about the most secret archipelago of French Polynesia
---
26/10/2021
A dream destination for many travellers, French Polynesia is a group of 118 islands scattered over a territory as vast as Europe. Among its 5 archipelagos, the group of Austral Islands are located 600 km south of the Polynesian capital, Tahiti. With landscapes as unique as they are varied, from the red of volcanoes to lush green forests, through white sand beaches and emerald lagoons. Why not explore them on a cruise to the Austral Islands in 2022 with Aranui?
The most remote archipelago in French Polynesia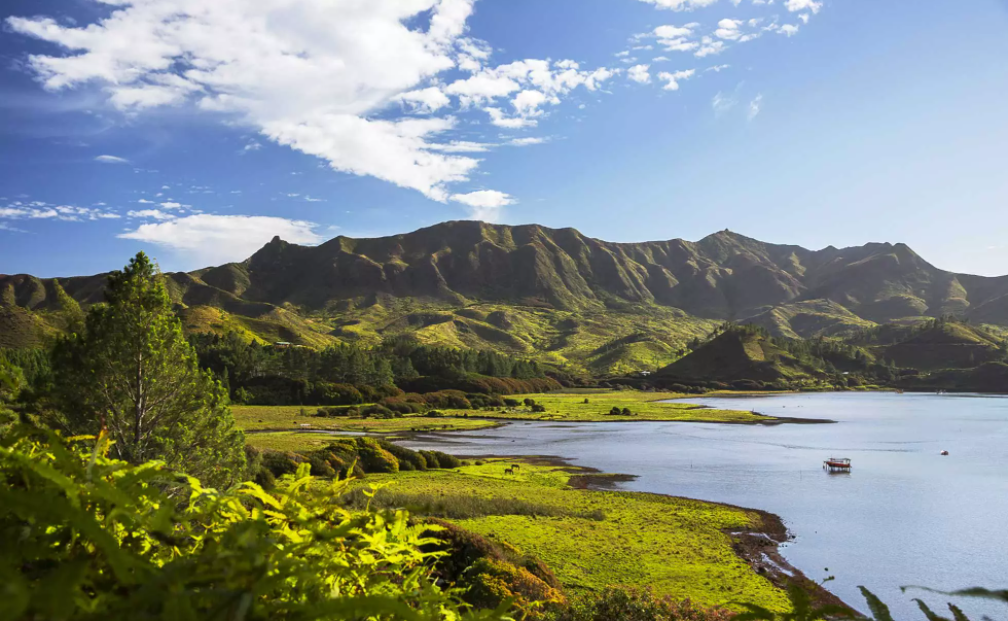 During a cruise to the Austral Islands with Aranui, you can discover this archipelago of 7 islands, 5 of which are inhabited. This archipelago is full of untouched and preserved land, where many archaeological remains continue to hide, and culture rich practices endure.
The onboard Polynesian guides of the Aranui Austral Islands cruise bring to life exceptional stories of the marae (sacred place), the legends and unique qualities of each island. Such as:
Rurutu and its unusual mountains surrounded by coral cliffs;
The great Tubuai with its 85 km² lagoon;
Raivavae, the Bora-Bora of the Austral Islands with its 28 motus (islet of coral sand), perfect for listening to the songs of seabirds;
Little Rimatara, which is dotted with hidden beauties including the last shelter of the lori of Khul or vini'ura, a rare bird with colourful feathers that lights up the sky with its presence.
On the way to the Austral Islands, our french Polynesia cruise aboard Aranui 5 will also stop at Raiatea and Anaa. Raiatea has a major archaeological UNESCO World Heritage site, the sacred marae of Taputapuatea, as well as an endemic flower, the tiara 'Apetahi. While Anaa, in the Tuamotu, is a sumptuous oval of coral surrounding a translucent lagoon.
The allure of a cruise in the Austral Islands
Beyond the breathtaking landscapes offered by this archipelago in French Polynesia, and away from the usual tourist trail, the cruise to the Austral Islands allows you to discover lands that charm with their authenticity, and sweetness, and are imbued with traditions, such basket weaving or the manufacture of fabrics from leaves of Fara Pae'ore, or the Fa'afaite canoes …
Next departure Aranui 5 departs from Saturday 5 to Thursday 17 March 2022.
---
read also