> Itineraries > 7-DAYS CRUISE IN THE SOCIETY ISLANDS - APRIL 2022 (CANCELLED°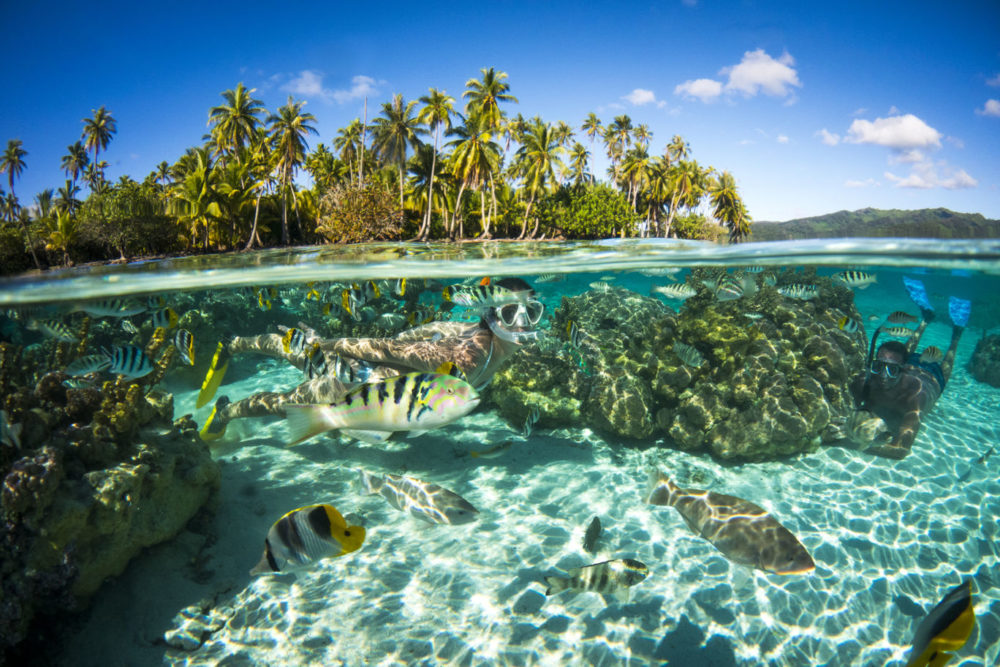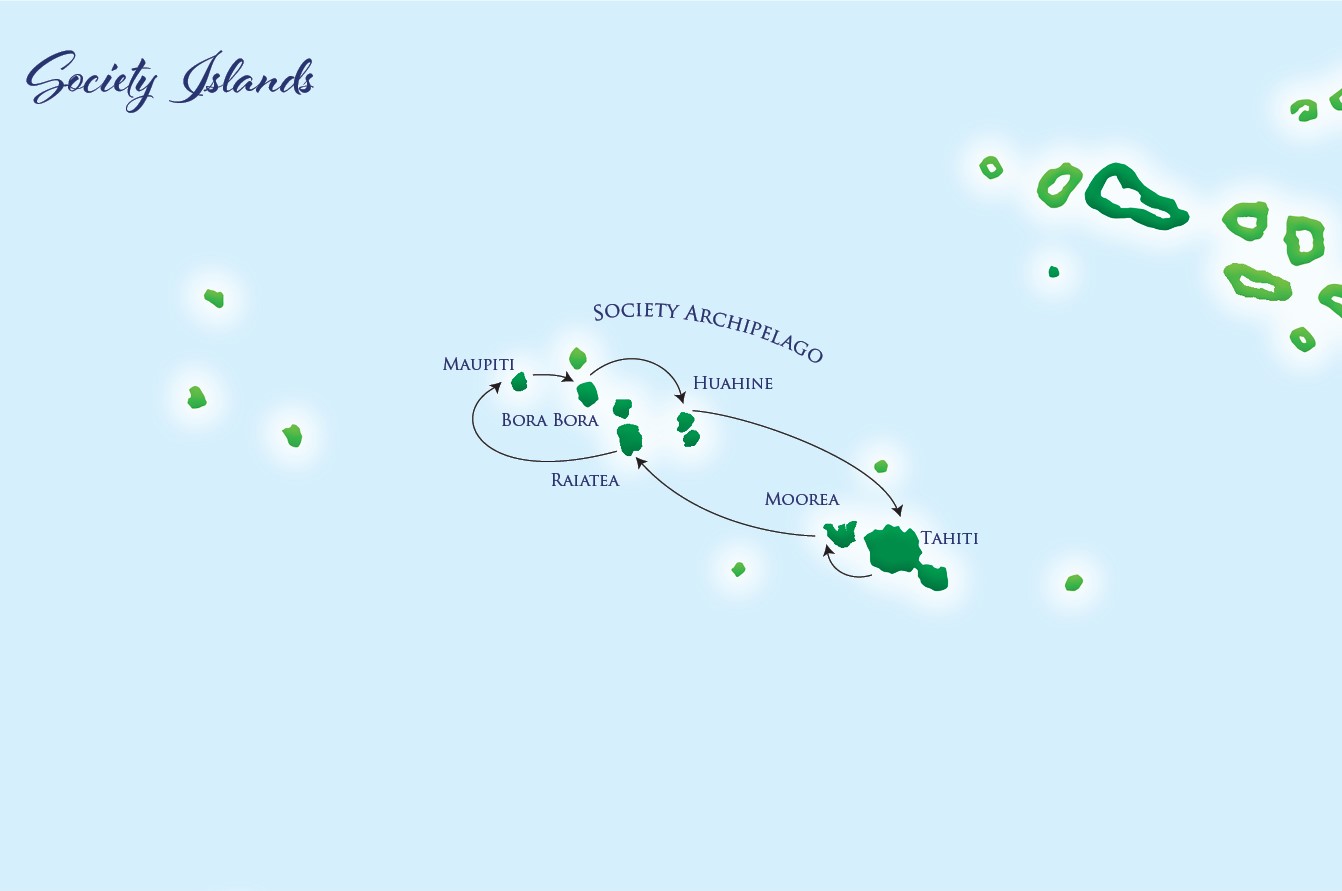 7-DAYS CRUISE IN THE SOCIETY ISLANDS - APRIL 2022 (CANCELLED°
From Friday, April 15 2022 to Thursday, April 21 2022
7 days / 6 nights
Society Islands
---
If the spectacular white sandy beaches and beautiful blue and green lagoons don't seduce you, the different dialects, and customs from one island to another will offer an exciting journey into Polynesian culture.
Cancelled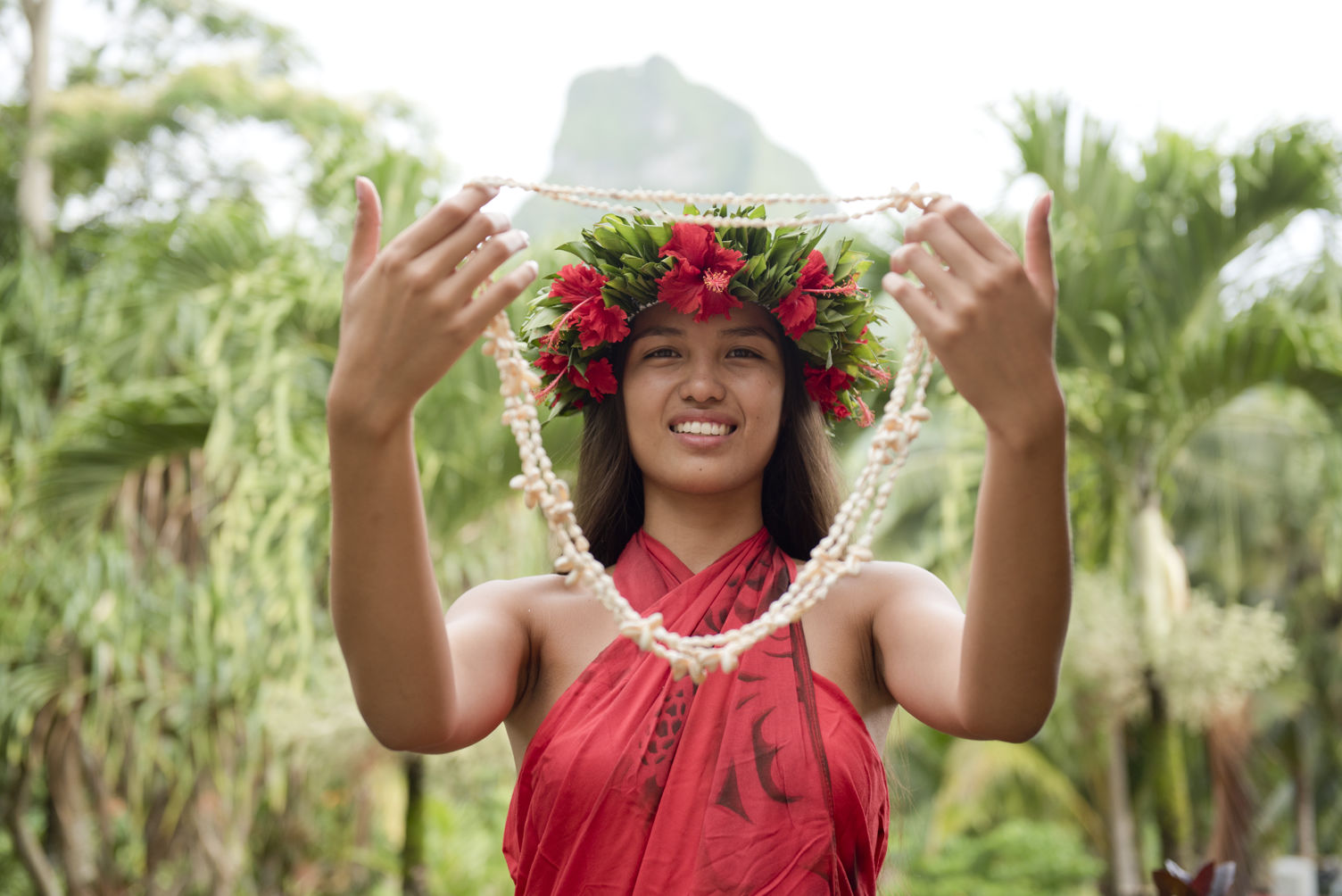 Day 1
FRIDAY – Departure from Tahiti (Papeete)
You will embark on the Aranui in the morning, receive a warm welcome from our crew and sail to Moorea island.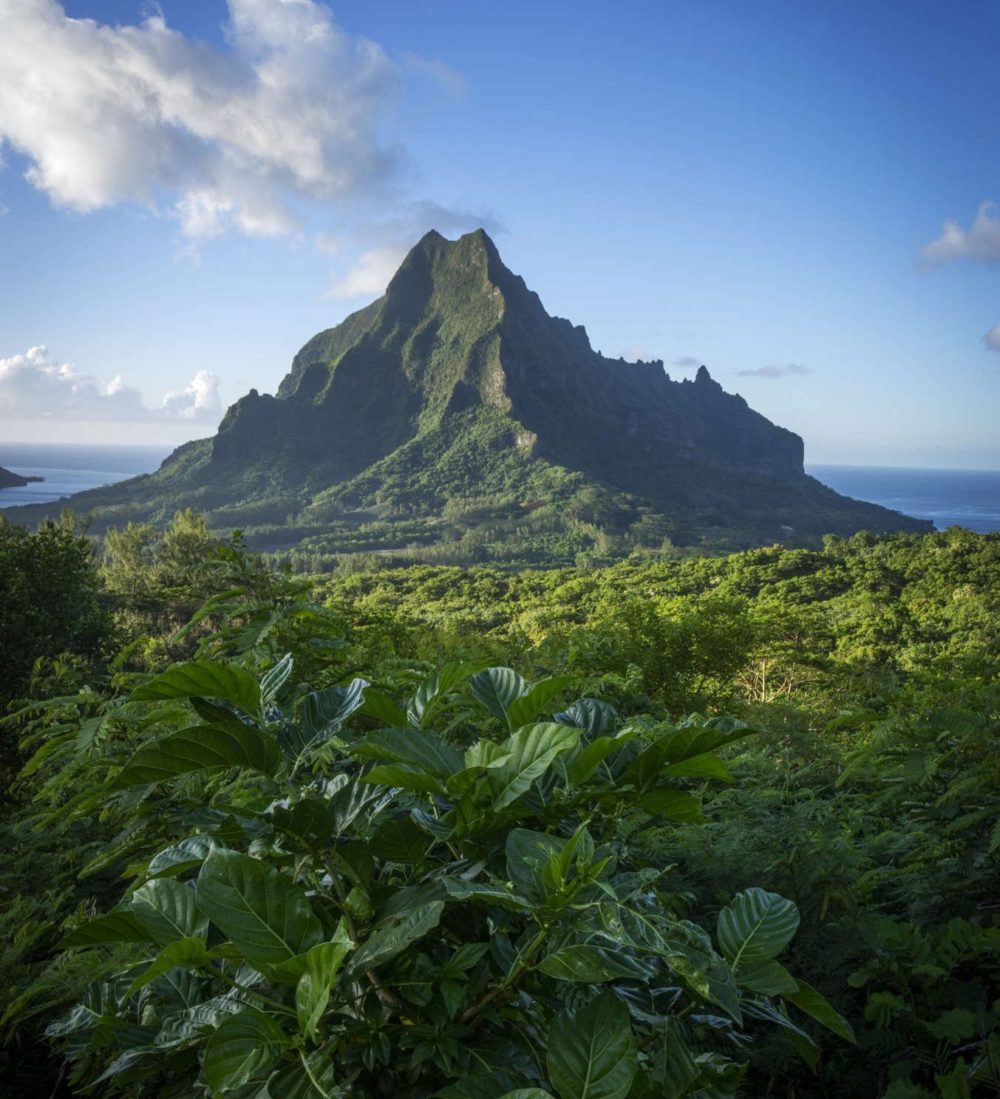 Day 2
SATURDAY – Moorea, Society Islands
Moorea, or the "Yellow Lizard" in Tahitian, is a perennial favourite for many visitors to French Polynesia. Located less than 20km from Tahiti, or a 30-minute ferry ride, its proximity to downtown Papeete makes it convenient to access without living in the frenetic environment of the Capital. It is ideal for the locals who travel to town in the morning for work and return to Moorea's slower pace of life at the end of the day. With no streetlights and only a handful of stop signs, once the sun sets, the island goes dark, illuminated only by the lights of homes and hotels. Visually, the island is stunning. The two nearly symmetrical bays on the north side, Cook's and Opunohu Bay, with a large mountain ridge as a backdrop, are equally as impressive from the sea as they are from atop the Belvedere, a lookout point on Mount Rotui. Land and water activities abound on Moorea, giving you the opportunity to do as much or as little as you want during your visit.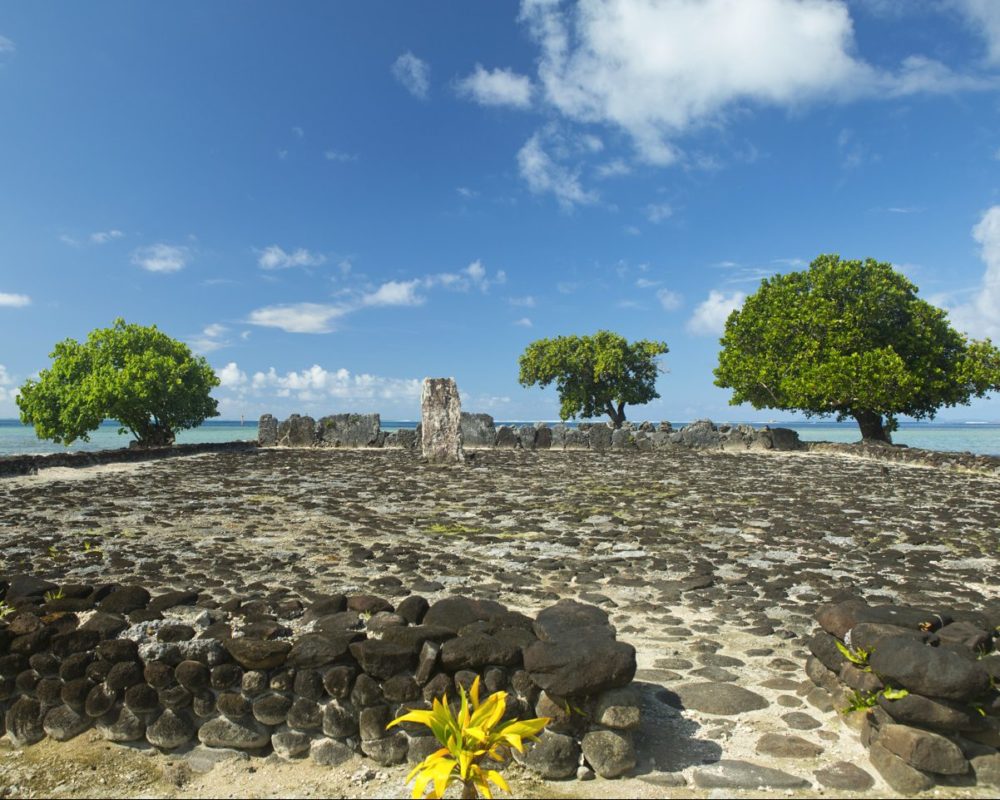 Day 3
SUNDAY – Raiatea, Society Islands
Within the Polynesian triangle, Raiatea, or Havai'i as it was originally known, is considered the cradle of Polynesian civilisation. As the first island to be populated by seafaring Polynesians, this is where all migration to New Zealand, Hawaii and Easter Island began. Taputapuatea, a 1,000-year-old large marae complex, or open-air temple, is a UNESCO World Heritage Site and regarded as the religious and spiritual centre of Eastern Polynesia. From here, navigators and sailors would venture out to settle new lands. Appropriately, Raiatea, with its main town of Uturoa, is the base for many yacht charter companies. Mount Temehani, the island's most sacred mountain, is home to the tiare apetahi, a flower found nowhere else in the world, which only blooms at dawn.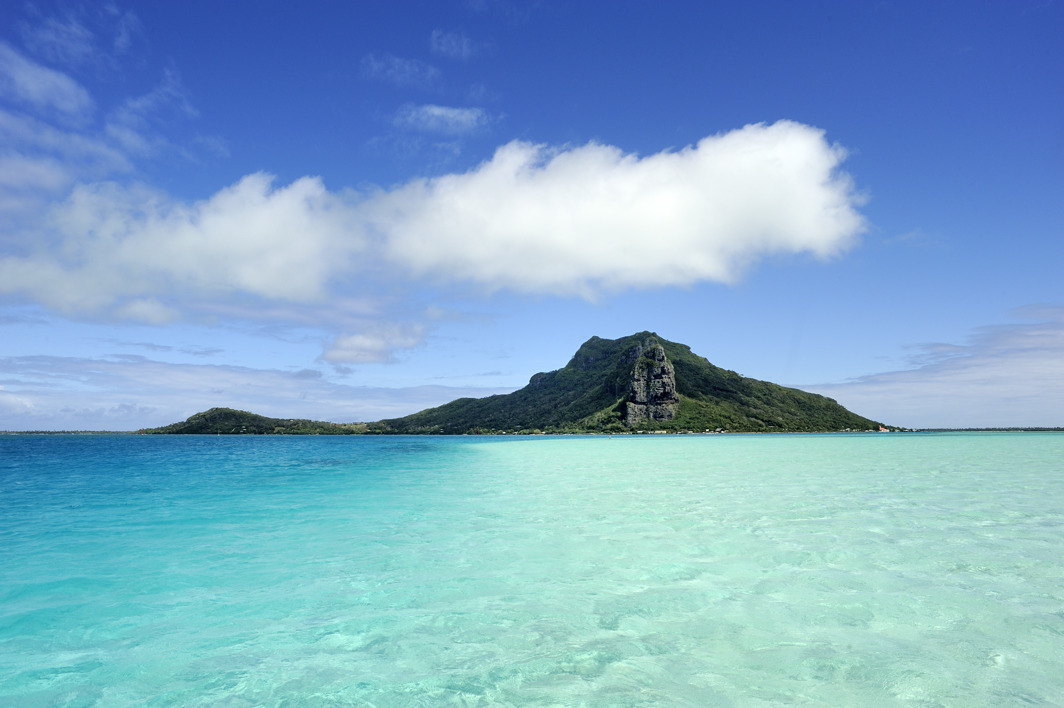 Day 4
MONDAY – Maupiti, Society Islands
The tiny island of Maupiti sits 40 kilometres to the west of Bora Bora. The main island, only about 11 square kilometres, is surrounded by a shallow lagoon with translucent waters and several long and smaller motus that make up the barrier reef. Secluded from the world, Maupiti offers a more authentic and traditional view of Polynesian life. Archaeological sites such as marae, petroglyphs and graves dating from around 850 A.D. can be found across the island. A hike up to the peak of Mount Teurafaatiu offers an unforgettable panoramic view of the lagoon below and Bora Bora in the distance.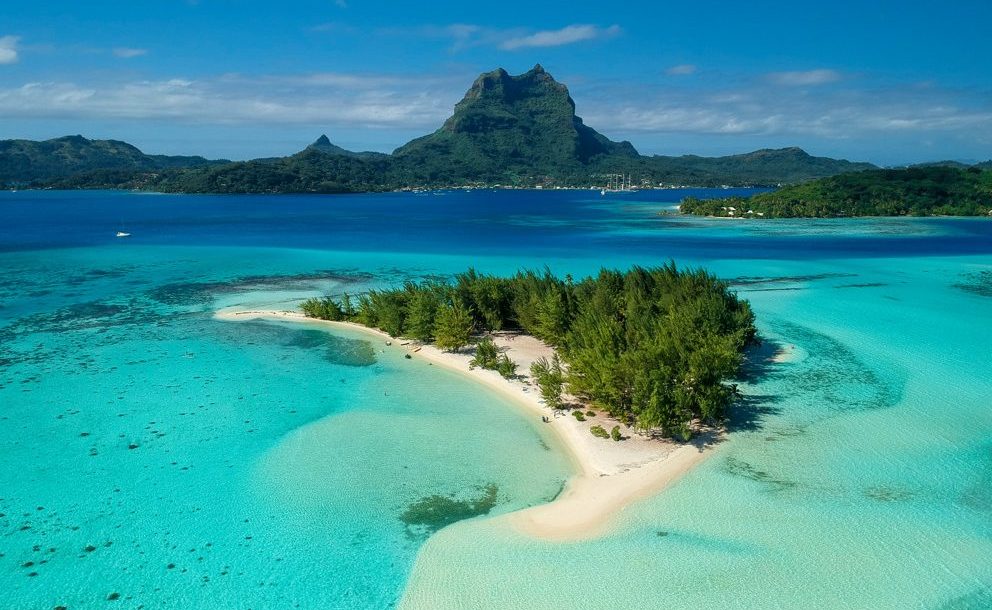 Day 5
TUESDAY – Bora Bora, Society Islands
Bora Bora. A name that evokes visions of paradise on Earth. A playground known throughout the world. Aranui 5 will be anchored across from the village of Vaitape, where you will have ample time to discover how and why the island has earned its much-deserved reputation.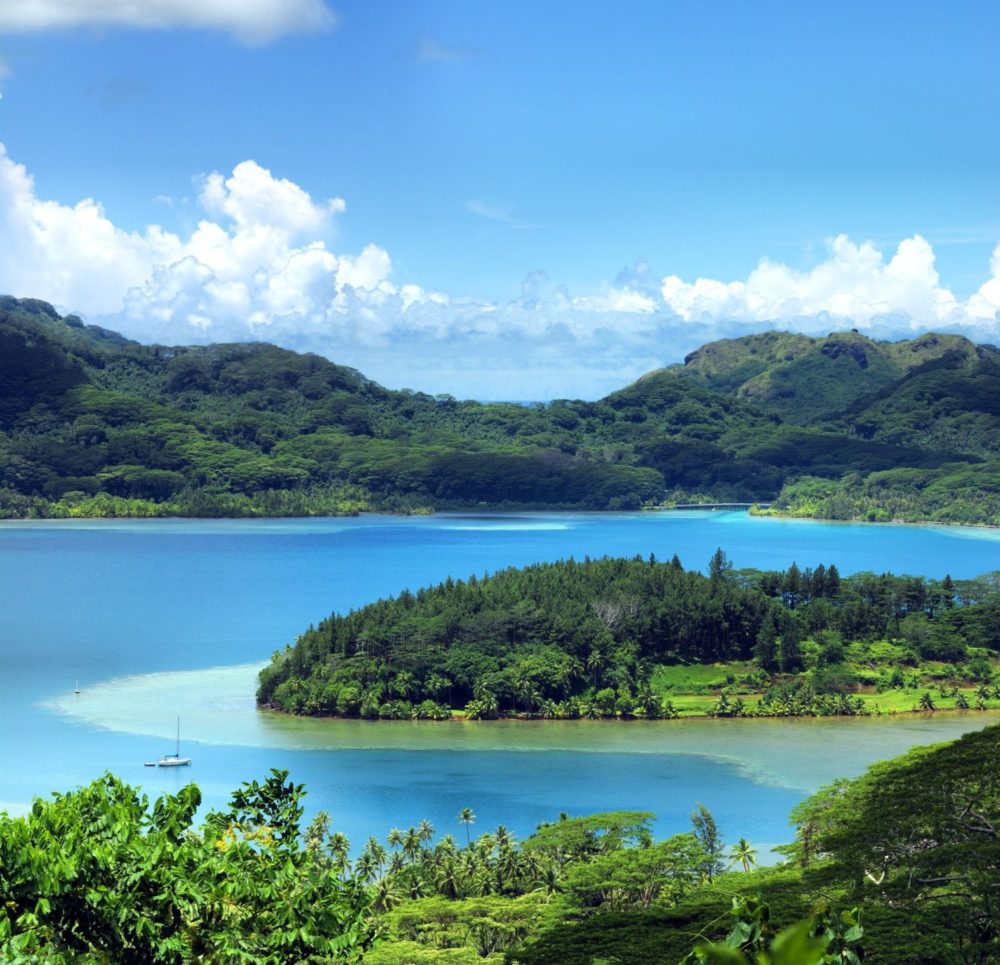 Day 6
WEDNESDAY – Huahine, Society Islands
Only a 15-minute flight from Bora Bora, yet worlds apart, Huahine represents old Polynesia. Less visited than its glitzy neighbour to the East, this tropical Garden of Eden and its people have maintained the warmth and simplicity Polynesians are known for, mostly unaffected by the modern world. Huahine is actually two islands, connected by a small bridge. In the north, Huahine Nui, or big Huahine, is where the main village of Fare is located. Several marae and a small museum exhibiting objects and remnants from digs including stone fish traps, an ancestral method referred to as "lazy fishing", and sacred blue-eyed eels can be found here. In the south, Huahine Iti, or small Huahine, though a little more rugged, offers a postcard image of gorgeous white sand beaches and a lagoon in varying shades of blues and greens at the tip of the island.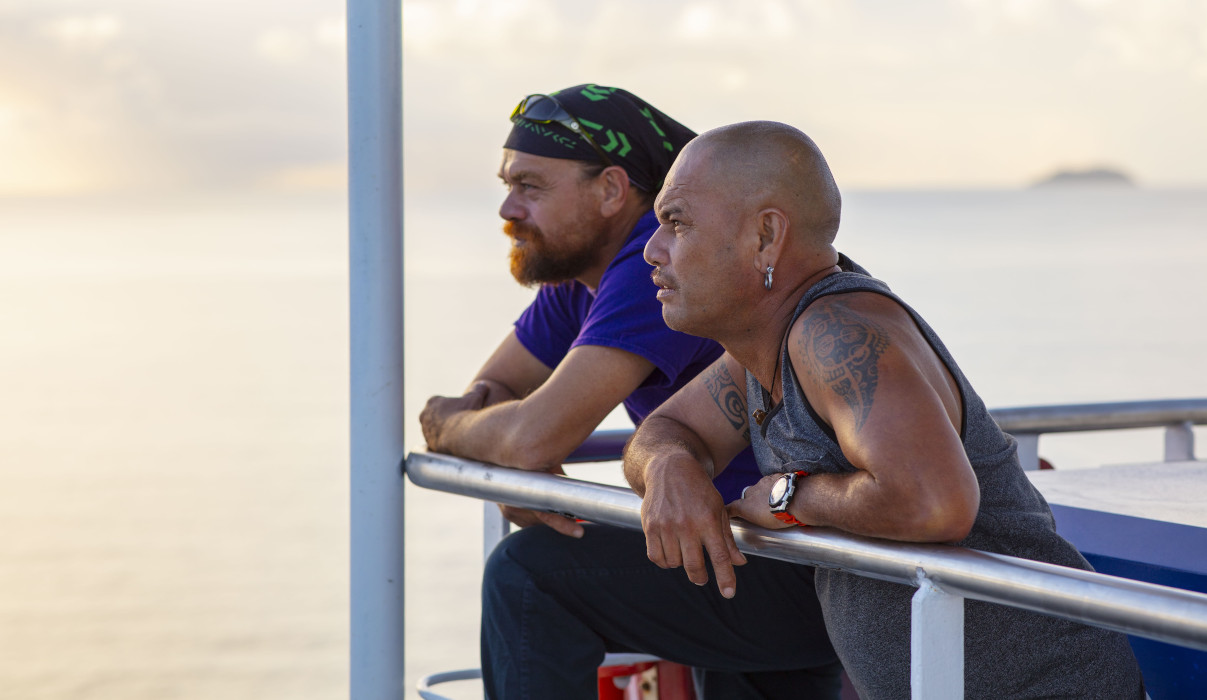 Day 7
THURSDAY – Return to Tahiti (Papeete)
This is the end of our journey. It's time to say Nānā! (Goodbye) to your travel companions, to the Polynesian staff and Aranui guides.
What's included
RATES INCLUDE
Cruise transportation and related taxes (tourist tax, port tax, fuel, TDC), shipboard accommodation, 3 meals per day, a bottle of wine to share among 4 passengers for scheduled onboard meals, lunches in local restaurants, planned guided shore excursions to remote villages and archaeological sites, cultural dance shows, lecturers onsite and onboard.  Rates are per adult, in double or single occupancy. These fares are correct at the time of printing and are subject to change; with or without notice.
RATES DO NOT INCLUDE
Shipboard purchases, liquor, gratuities, port taxes other than those specifically provided for, and other personal items. Rates quoted at the time of printing are based on current costs and are subject to change up to and including the date of sailing.
SCHEDULE & EXTRA COST PROVISION
If, due to weather or other uncontrollable reasons, you are required to spend one or more additional nights, you will be responsible for your own hotel and meal costs. In addition, because the primary function of vessels in the service of Compagnie Polynesienne de Transport Maritime is to carry freight, the departure dates, ports of call, and duration of cruises may be subject to variation both prior to departure and en route. Freighter passengers should have a flexible time schedule and anticipate the foregoing possibilities. While we do everything possible to inform and assist our clients, neither CPTM nor its agents will assume additional expenses, hotel or meal costs associated with delays or changes in itinerary and schedules.
ITINERARY CHANGES
Routes and activities are indicative and can be modified according to weather conditions or availability. CPTM pledges to make every effort to operate all cruises as advertised. CPTM reserves the right to alter or curtail the itinerary, or substitute sightseeing, ports of call or conveyances as deemed necessary.
Speakers
Guest lecturers who specialise in the Marquesas and other fields related to French Polynesia such as history, culture, art or archaeology, will share their knowledge and insights as part of a series of onboard lectures throughout the year. Lectures are held in conference rooms.
Optional excursions
At every port, guests can enjoy an array of included excursions.  For a bit more adventure, there are plenty of optional activities to choose from. The optional activities can be booked onboard, at an additional cost.