> Itineraries > VOYAGE TO THE AUSTRAL ISLANDS - 2022 (POSTPONED TO MARCH)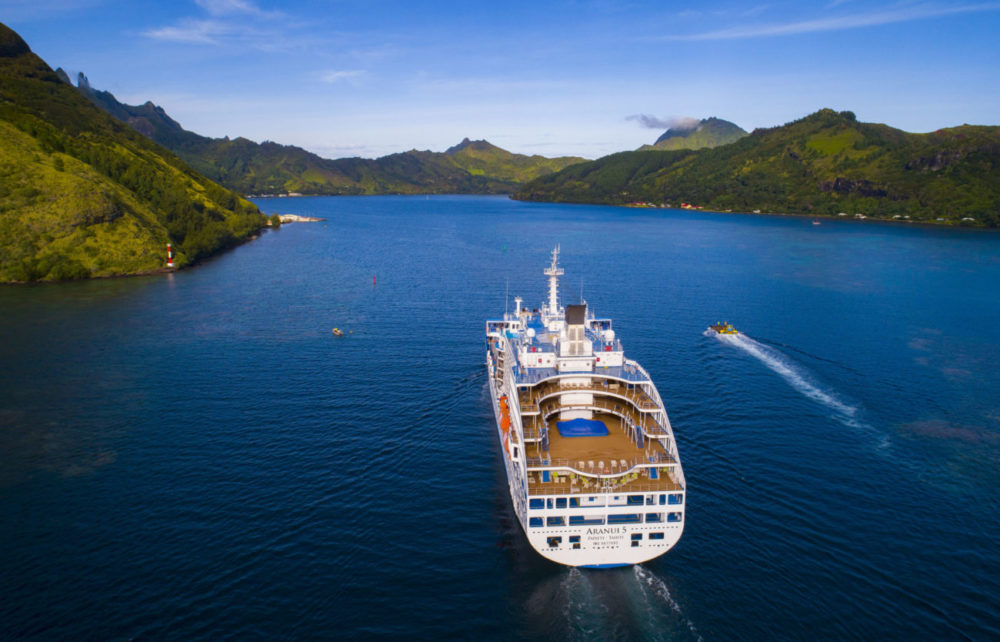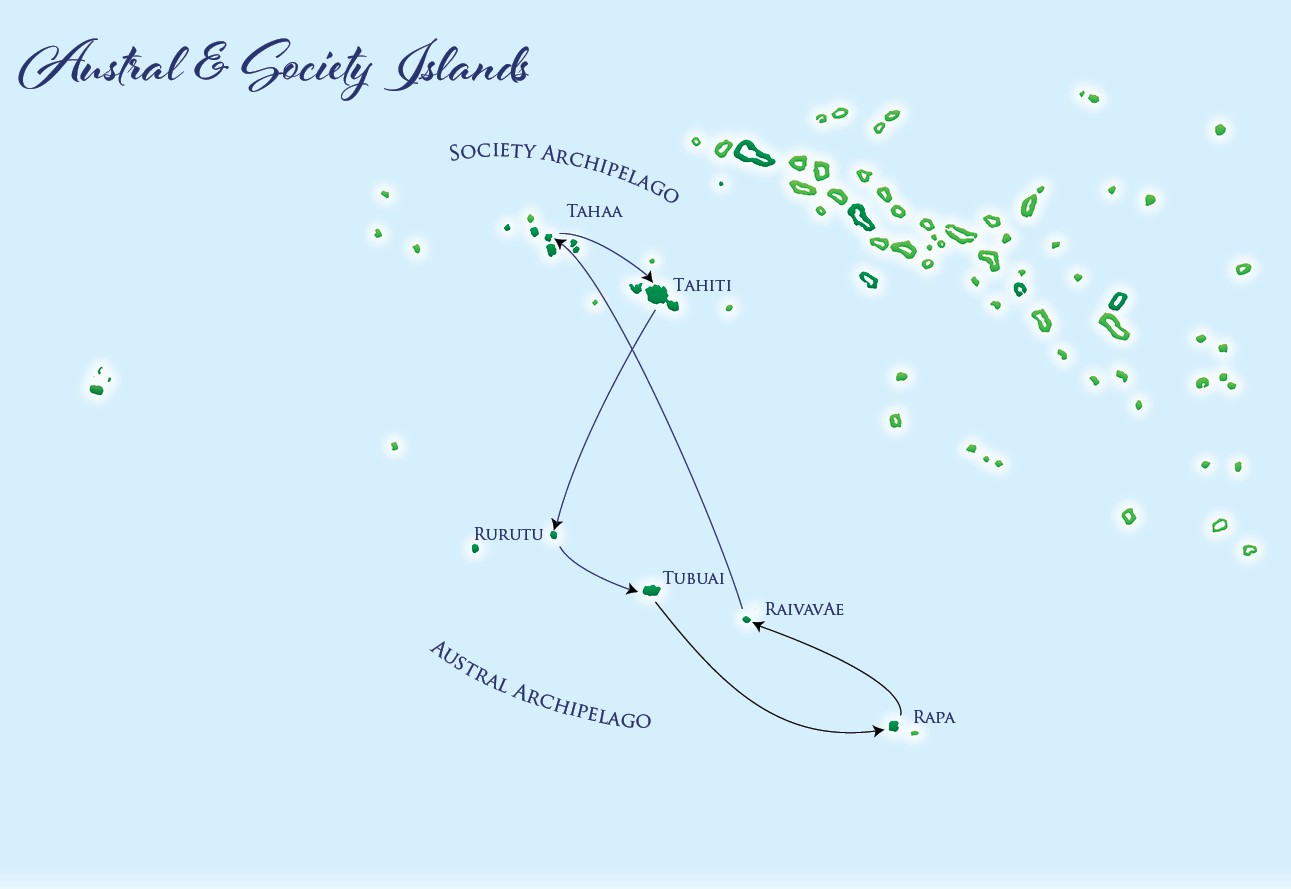 VOYAGE TO THE AUSTRAL ISLANDS - 2022 (POSTPONED TO MARCH)
From Saturday, January 8 2022 to Tuesday, January 18 2022
11 days / 10 nights
Austral Islands Discovered by Europeans in the 18th Century, the Austral islands are located 600 km south of Tahiti. Off the beaten track, the Australs are an untouched and mysterious land where white sand clashes with the intense blue of the lagoons. Breathtaking landscapes, from sheer mountains to valleys, these islands are famous for their farming activities. The Austral islands will certainly offer a memorable and unique experience.
The Aranui will sail to the Austral islands in March 2022.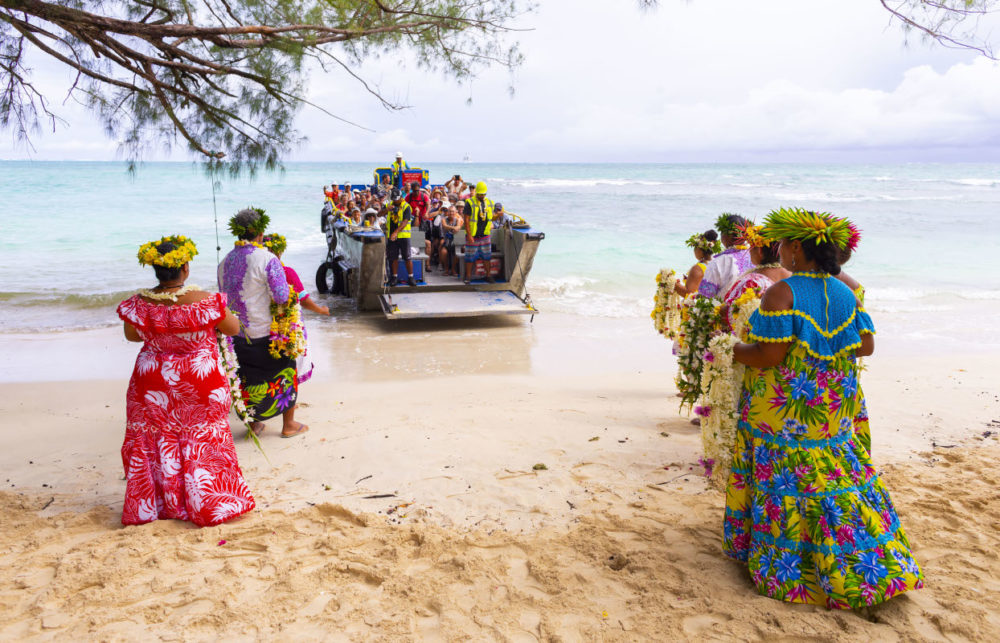 Day 1
SATURDAY – Departure from Tahiti (Papeete)
You will embark on the Aranui at 5.00 pm, receive a warm welcome from our crew and begin the long journey to the Austral Islands.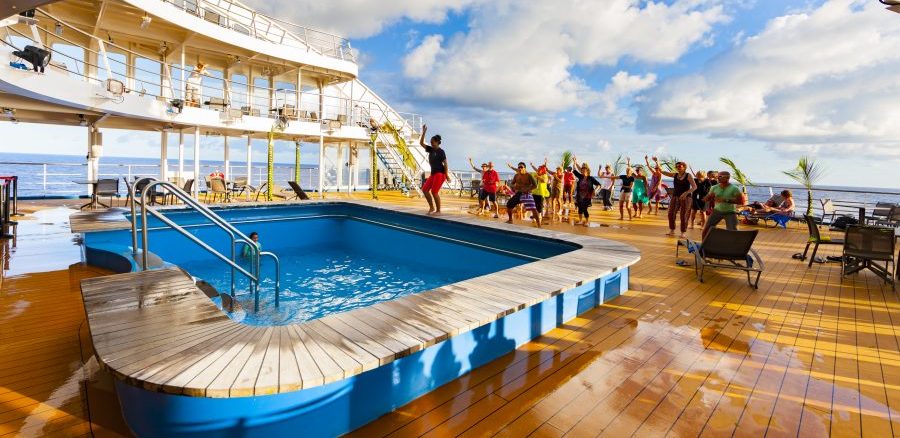 Day 2
SUNDAY – At sea
Take advantage of this day at sea to relax by the ship's pool or participate in one of our lectures or an activity organised by our guides.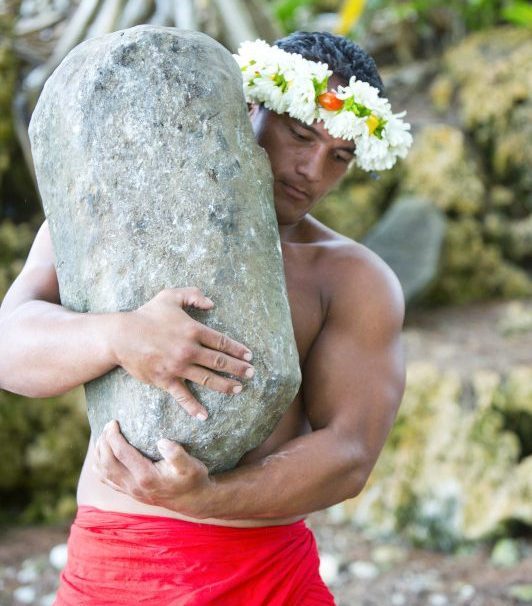 Day 3
MONDAY – Rurutu, Austral Islands
One of the largest raised atolls in French Polynesia, the island formation of Rurutu is not what one expects to see in the South Pacific. Basaltic and limestone cliffs dotted with caves where the islanders once lived, a volcanic interior with a lush tropical jungle, white sand beaches and beautiful bays, all create a stunning sight. The island's fertile soil and cooler climate are ideal for growing cabbage, lettuce and potatoes as well as coffee and taro. Archeological digs have uncovered habitation sites, council platforms and marae temples in the village of Vitaria, showing man's presence around 900 A.D. Rurutu is known throughout Polynesia for the quality of its woven products, including magnificent hats, bags and baskets, or mats from pandanus leaves and other natural materials. From August to October each year, humpback whales can be seen and heard in Rurutu, where they come south to mate and give birth.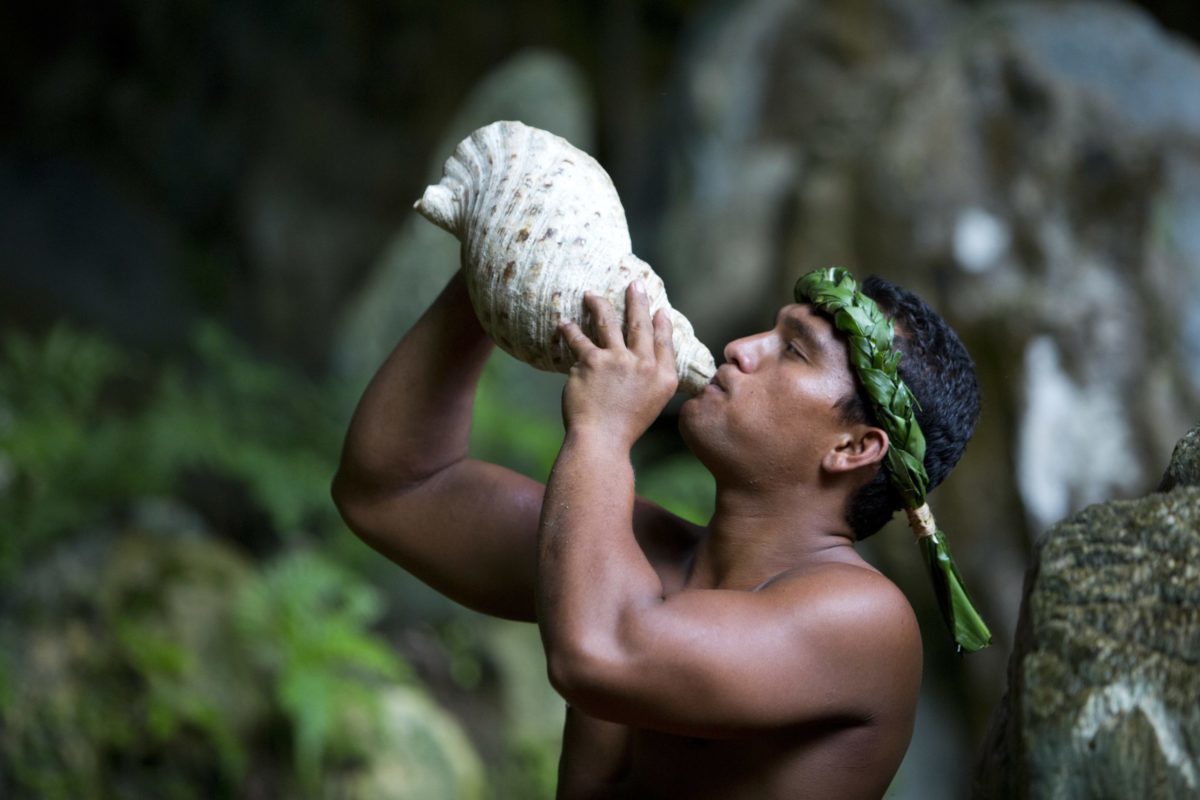 Day 4
TUESDAY – Tubuai, Austral Islands
Tubuai is the largest island of the archipelago and is the administrative and economic capital of the Australs. T he huge lagoon, nearly twice as large as the island itself, offers 33 sq. mi. (85 km²) of pure aquatic fun. The mild climate also makes these islands ideal for farming.The first explorers were struck by the island's beauty. Toward the end of the 19th Century, explorers Wallis and Cook took a liking to the lush vegetation and crystal clear water of the island. However, the area did not look appropriate for good anchorage given the large barrier reef around the coast. This disadvantage turned into an incredible advantage in the eyes of the famous mutineers of the HMS Bounty.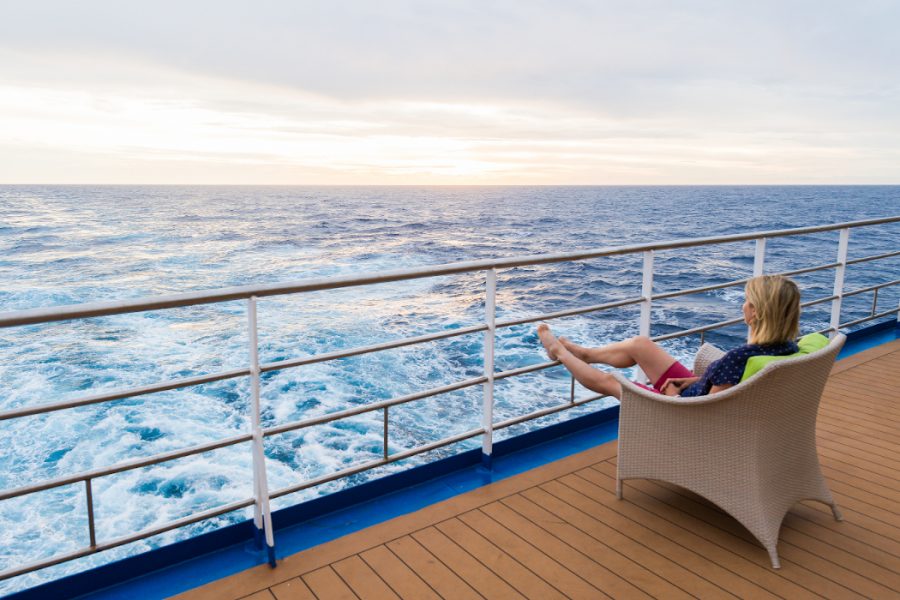 Day 5
WEDNESDAY – At sea
Enjoy a day at sea to relax by the pool and participate in one of the lectures or activities offered by our guides.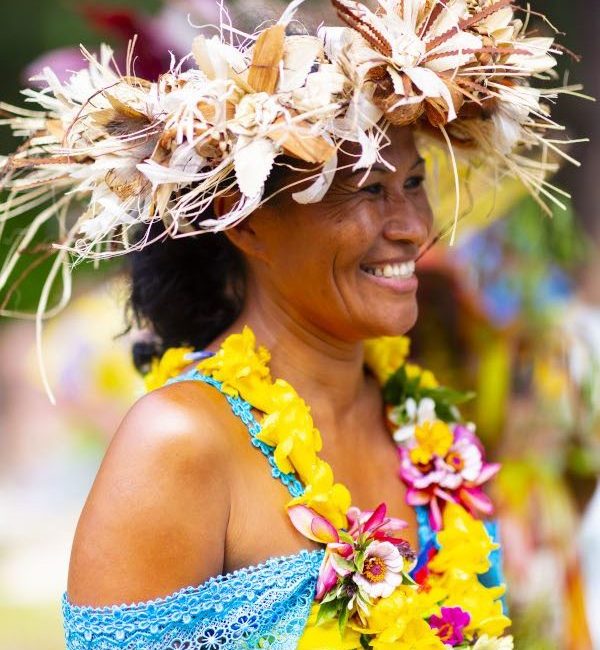 Day 6
THURSDAY – Rapa, Austral Islands
As you approach Rapa, only accessible by sea, the Captain may announce: "Welcome to Rapa. Next stop Antarctica". As the southernmost inhabited island of French Polynesia, this crescent shaped land mass — with a fjord-like coastline deeply indented by 12 bays —is as remote as it gets. Rapa-Iti, or "small Rapa" as the island is also called, has a strong cultural connection to Easter Island, known as Rapa-Nui or big Rapa to the Polynesians. Legend tells of the settlement of Rapa-Nui by the people of Rapa-Iti. Once home to fierce warriors who lived in fortified settlements built on terraces among volcanic peaks, the islanders now live off farming and fishing. During our visit, you will be greeted by the unique dances of Rapa. You may choose one of two different hikes offered. The first goes from the village of Area around the stunning bay to the main village of Ahurei and the second ends at the remnant of an old mountaintop fort. A traditional lunch will be served on shore.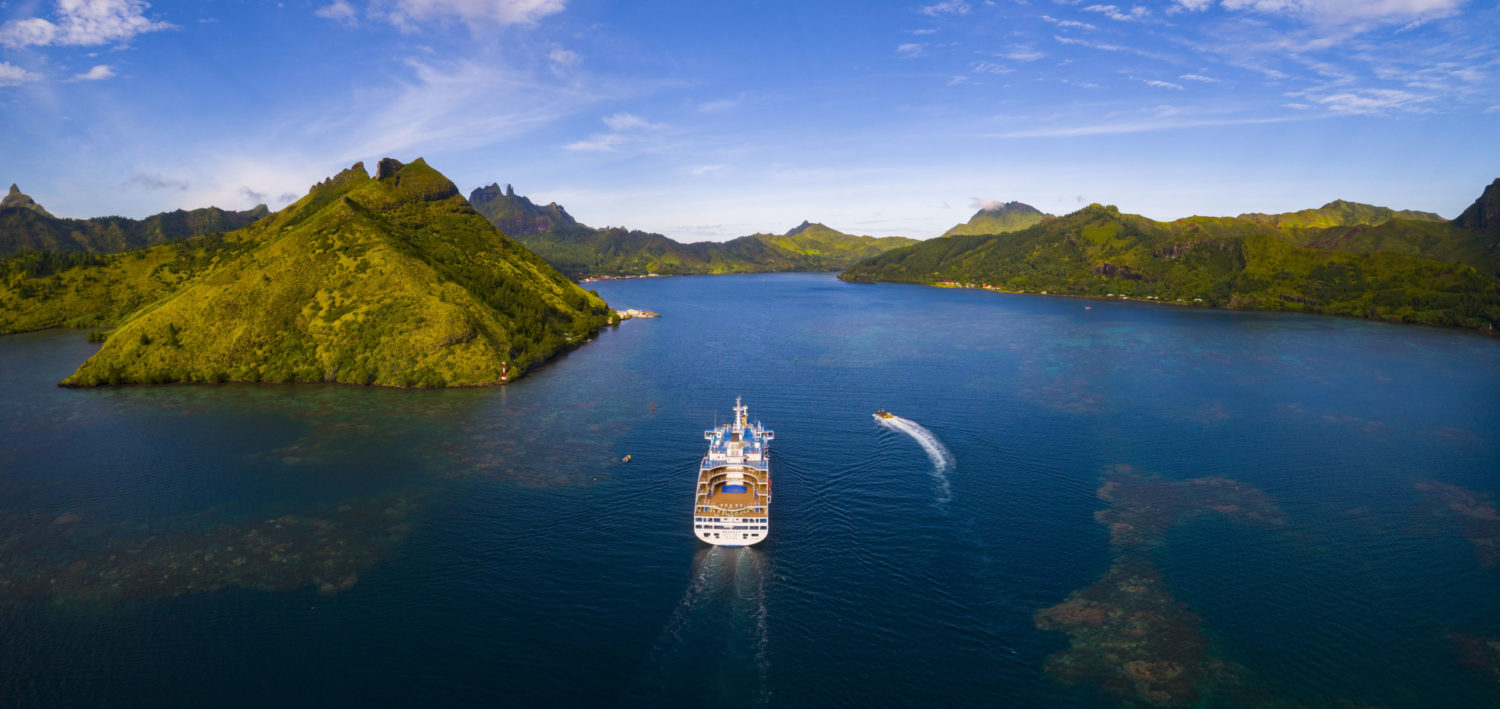 Day 7
FRIDAY – Rapa, Austral Islands
Among the other activities on offer during our one and a half day stopover in Rapa, you will visit Ahurei, the main village of the island, explore ancient fortresses, visit an agricultural production centre, discover local arts and crafts, meet the inhabitants of this isolated island, and share a ma'a over a wood fire in the village.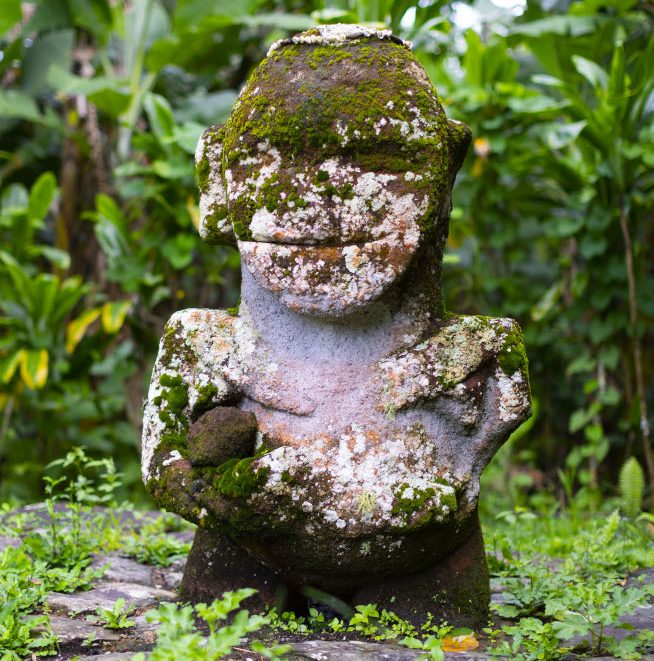 Day 8
SATURDAY – Raivavae, Austral Islands
Raivavae's white sand beaches, large emerald lagoon and 28 motus encircling the lush green main island, have earned it the title of the "Bora Bora of the Austral Islands",. Giant stone tikis, including an unusual smiling tiki, resembling those in the Marquesas and on Easter Island, wood sculptures, an open air marae temple and Polynesian canoes are some of the archaeological elements you will discover during a circle island tour. If you wish to relax on one of the motus and swim in the crystal clear lagoon, an excursion by speed boat is available. A beach barbecue featuring local dishes will be served for lunch.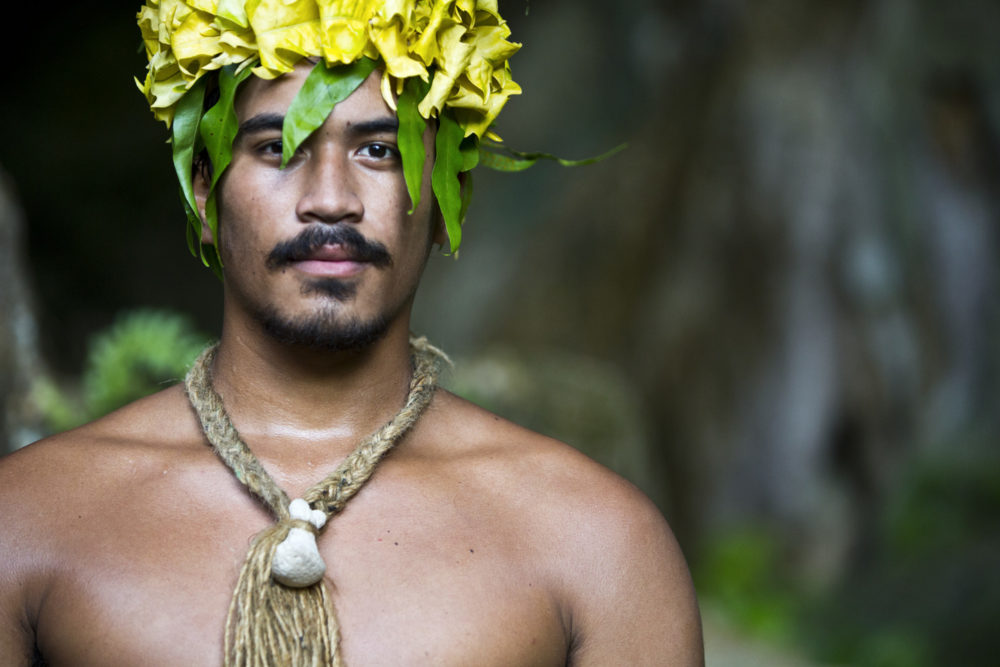 Day 9
SUNDAY – At sea
Take advantage of this day at sea to relax by the ship's pool or participate in one of our lectures or an activity organised by our guides.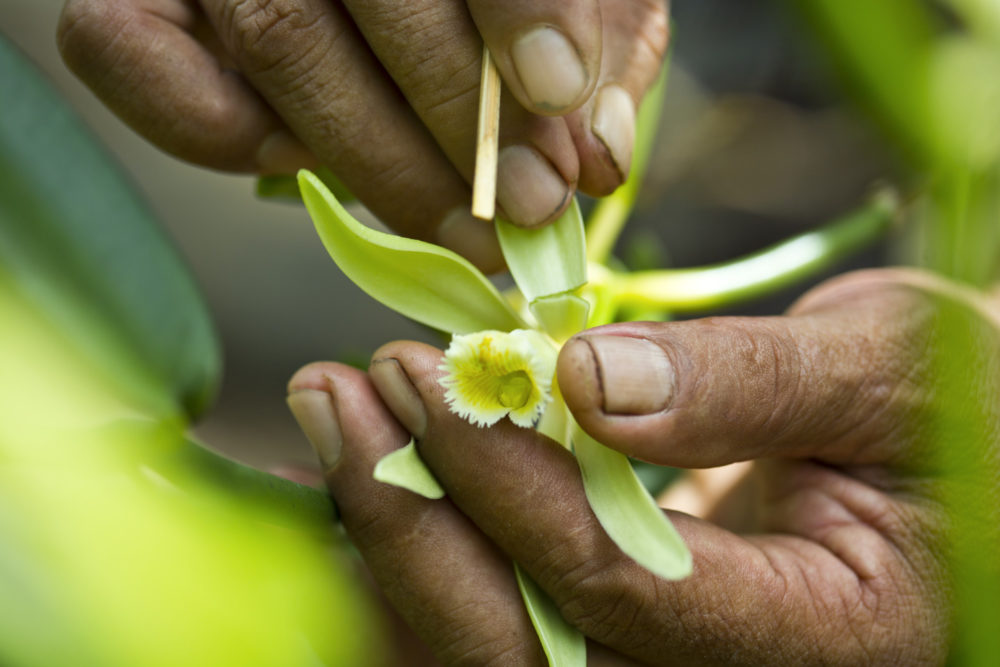 Day 10
MONDAY – Tahaa, Society Islands
Across from Raiatea lies the sister island of Taha'a. Enclosed by the same coral reef, it is believed that it once was a single island. Known as the "Vanilla Island" due to its many plantations and the fragrant scent of the bean permeating the air, Tahaa is an idyllic paradise of white sand beaches, a crystal clear lagoon and beautiful coral gardens. Less visited than its more famous neighbor to the north, Taha'a has maintain its traditional Polynesian charm. Enjoy the authentic charm of the Vanilla Island during a picnic and visit a vanilla plantation to learn all about this black gold.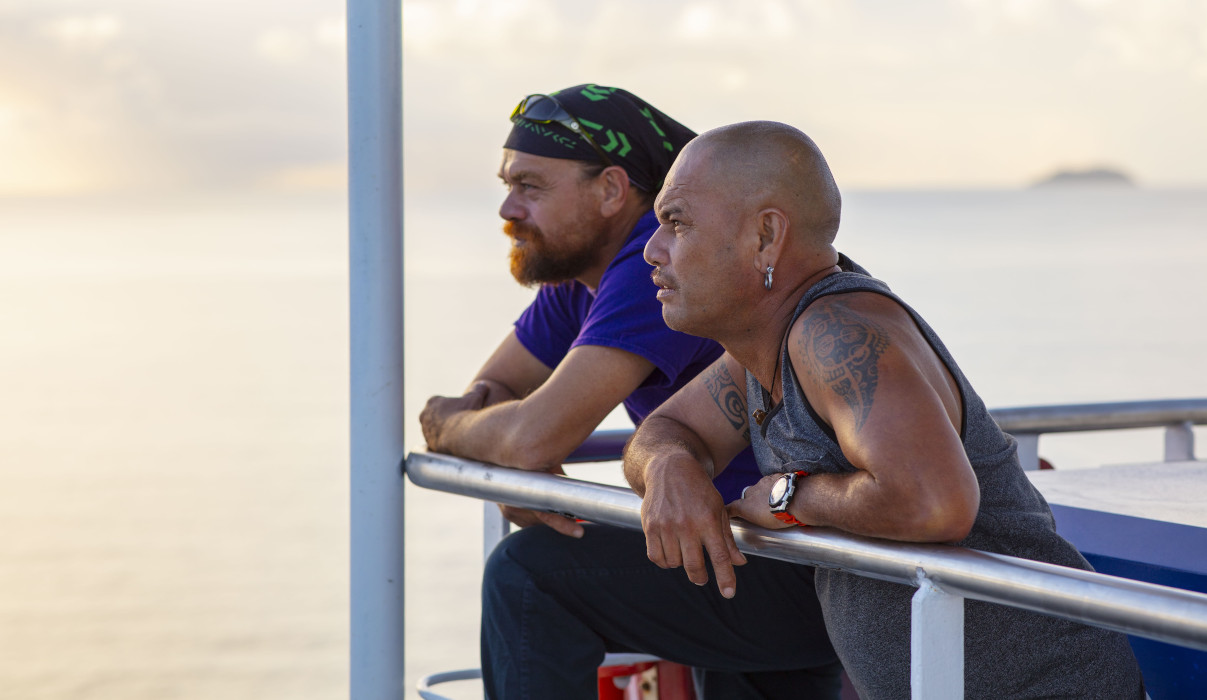 Day 11
TUESDAY – Return to Tahiti (Papeete)
This is the end of our journey. It's time to say Nānā! (Goodbye) to your travel companions, to the Polynesian staff and Aranui guides.
What's included
RATES INCLUDE
Cruise transportation and related taxes (tourist tax, port tax, fuel, TDC), shipboard accommodation, 3 meals per day, a bottle of wine to share among 4 passengers for scheduled onboard meals, lunches in local restaurants, planned guided shore excursions to remote villages and archaeological sites, cultural dance shows, lecturers onsite and onboard.  Rates are per adult, in double or single occupancy. These fares are correct at the time of printing and are subject to change; with or without notice.
RATES DO NOT INCLUDE
Shipboard purchases, liquor, gratuities, port taxes other than those specifically provided for, and other personal items. Rates quoted at the time of printing are based on current costs and are subject to change up to and including the date of sailing.
SCHEDULE & EXTRA COST PROVISION
If, due to weather or other uncontrollable reasons, you are required to spend one or more additional nights, you will be responsible for your own hotel and meal costs. In addition, because the primary function of vessels in the service of Compagnie Polynesienne de Transport Maritime is to carry freight, the departure dates, ports of call, and duration of cruises may be subject to variation both prior to departure and en route. Freighter passengers should have a flexible time schedule and anticipate the foregoing possibilities. While we do everything possible to inform and assist our clients, neither CPTM nor its agents will assume additional expenses, hotel or meal costs associated with delays or changes in itinerary and schedules.
ITINERARY CHANGES
Routes and activities are indicative and can be modified according to weather conditions or availability. CPTM pledges to make every effort to operate all cruises as advertised. CPTM reserves the right to alter or curtail the itinerary, or substitute sightseeing, ports of call or conveyances as deemed necessary.
Speakers
Guest lecturers who specialise in the Marquesas and other fields related to French Polynesia such as history, culture, art or archaeology, will share their knowledge and insights as part of a series of onboard lectures throughout the year. Lectures are held in conference rooms.
Optional excursions
At every port, guests can enjoy an array of included excursions.  For a bit more adventure, there are plenty of optional activities from which to choose. The optional activities can be booked on board and at an additional cost.