> Itineraries > VOYAGE TO THE COOK & AUSTRAL ISLANDS - 2021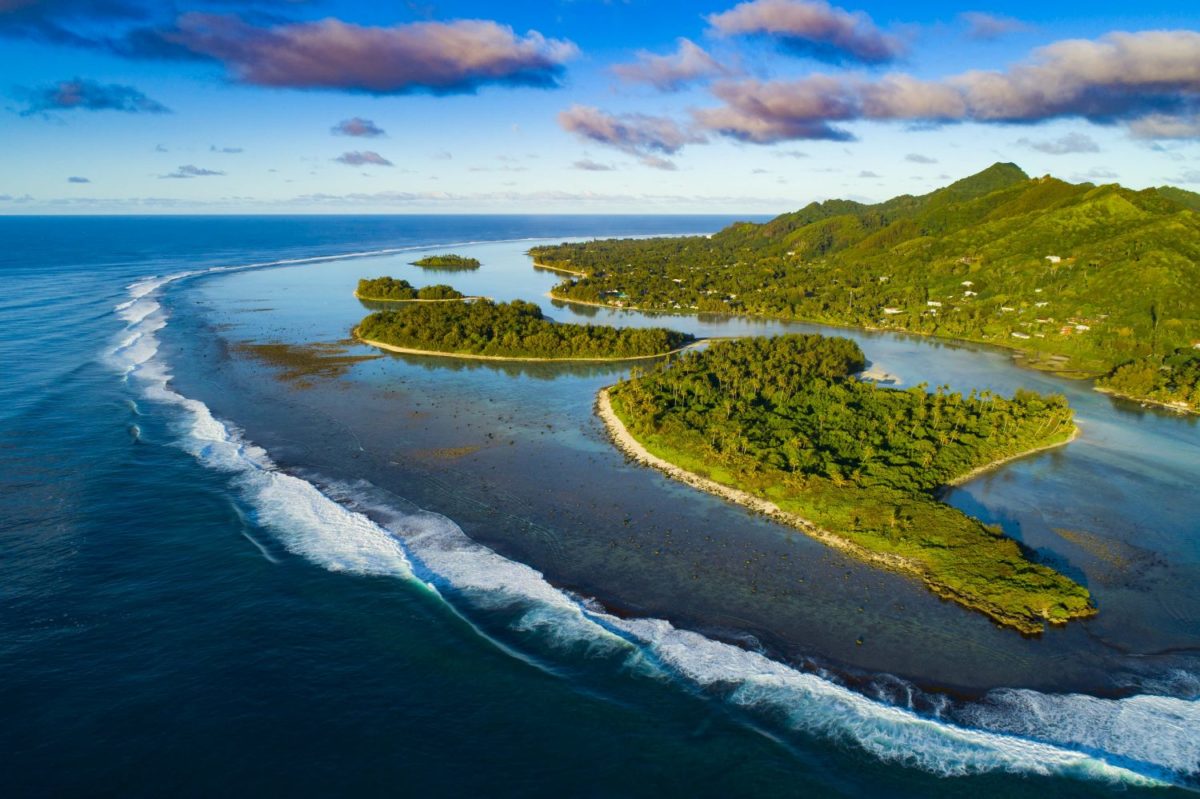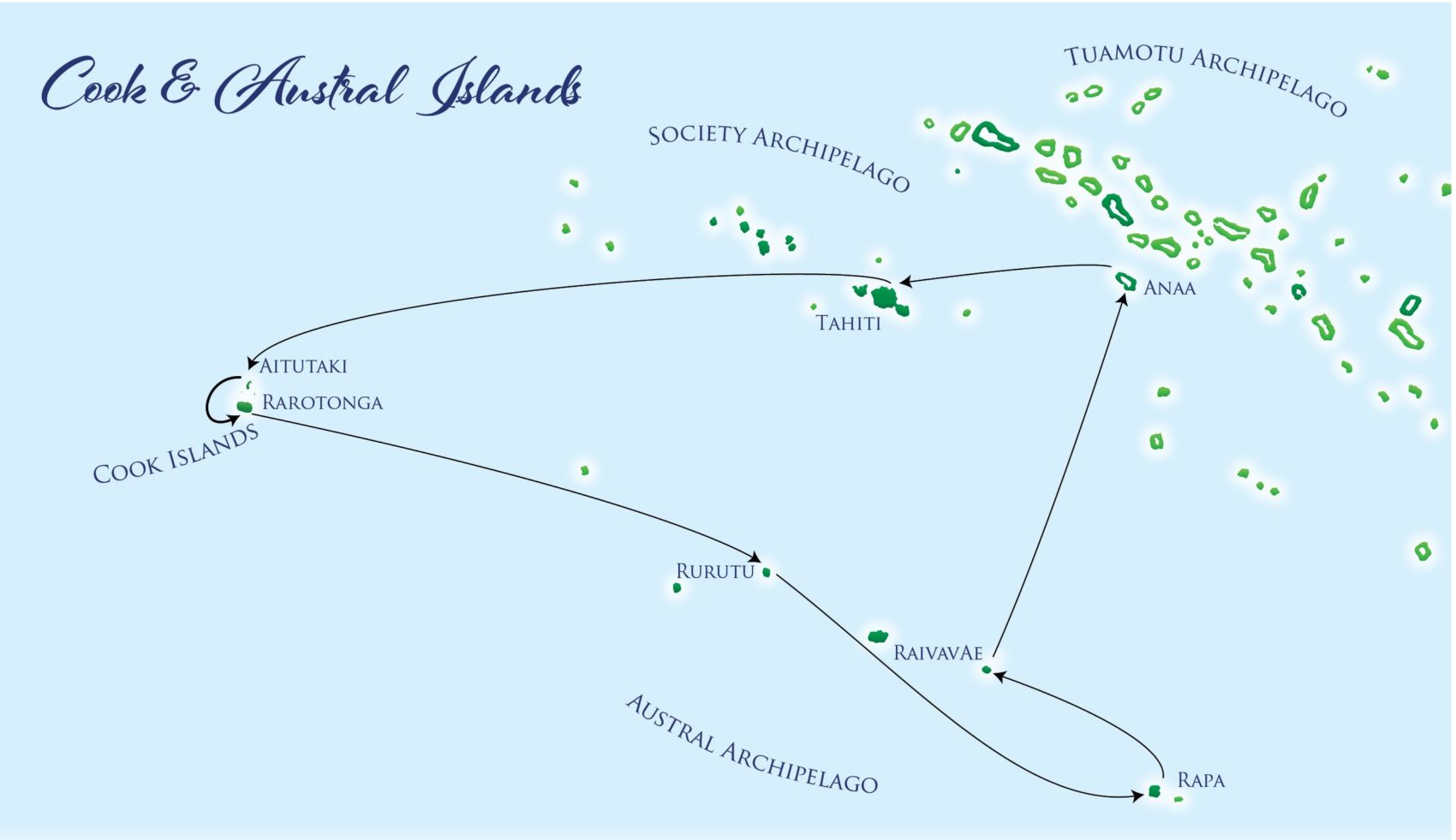 VOYAGE TO THE COOK & AUSTRAL ISLANDS - 2021
From Saturday, September 4 2021 to Thursday, September 16 2021
13 days / 12 nights
Cook & Austral Islands Due to their proximity, the Southern group of the Cook Islands and the Austral Islands have a long history of shared cultural ties and trade, and even warfare. Traditional oral history recounts the settlement of Rarotonga in the Southern Cooks by the people of Tubuai from the Austral Islands around 1,200 years ago. Other ancient stories tell of the migration of Polynesians from the Society Islands and even as far as the Marquesas to Rarotonga. While the Rimatara lorikeet, or Ura in the local dialect, is named after one of the islands in the Austral archipelago, this bird from the parrot family was once endemic to the Southern Cook Islands where it is known as the Kura. As Aranui Cruises follows this original migratory path, you will discover a new side of Polynesia.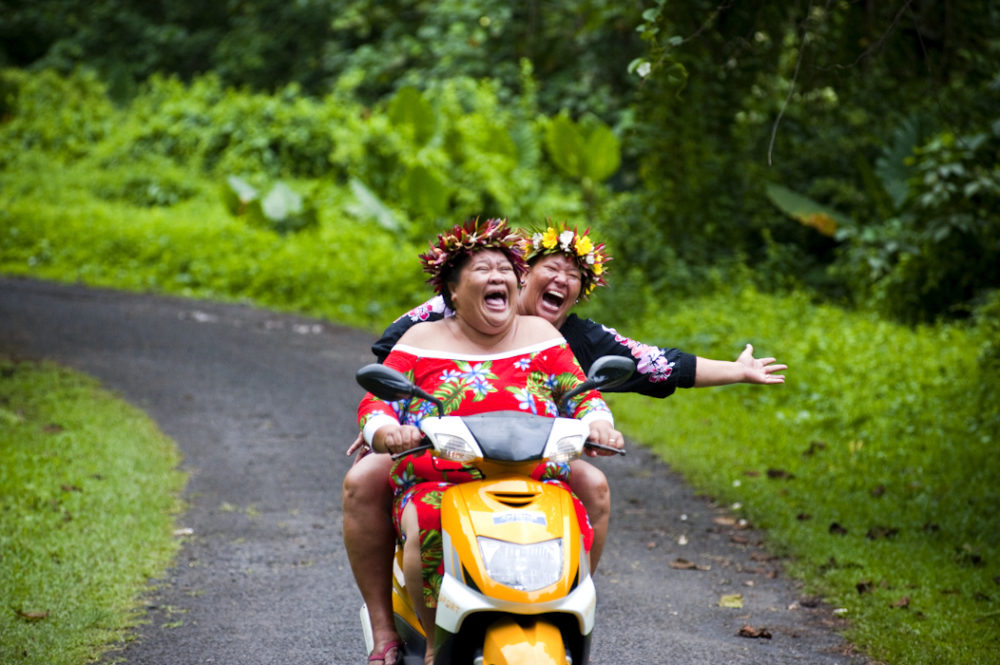 Day 1
SATURDAY – Departure from Tahiti (Papeete)
You will embark on the Aranui 5 in the morning, receive a warm welcome from our crew and begin the long journey to the Cook Islands.

Day 2
SUNDAY – At sea
Take advantage of this day at sea to relax by the ship's pool or participate in one of our lectures or an activity organised by our guides.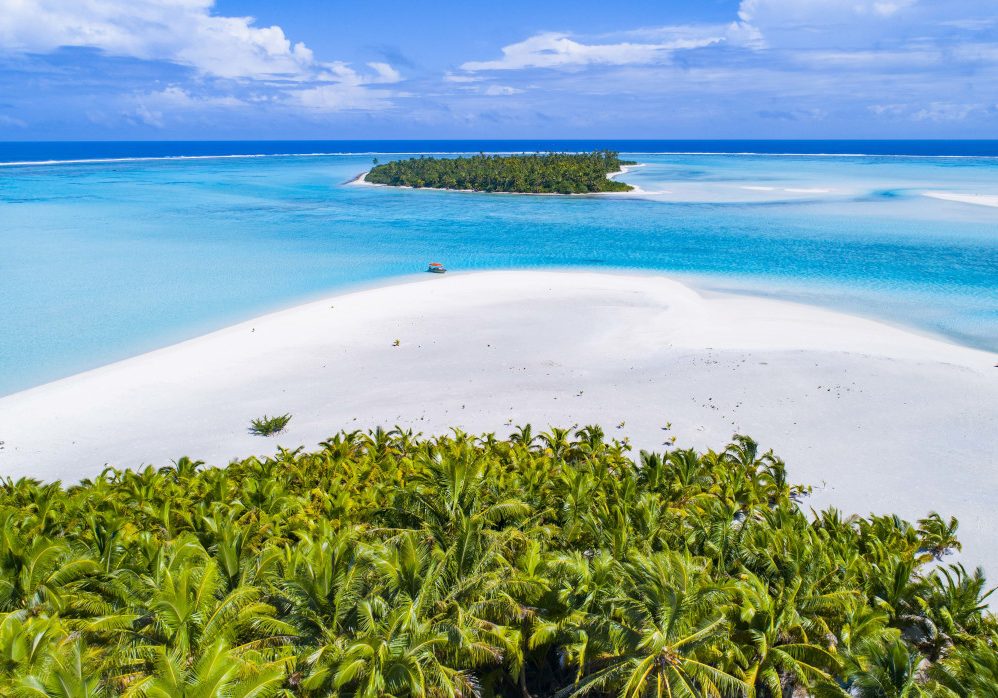 Day 3
MONDAY – Aitukati, Cook Islands
Another paradise island in the South Pacific, Aitutaki has it all: gorgeous white sand beaches and a stunning turquoise lagoon surrounded by motus on the barrier reef. Though considered an atoll, it has a significant large area of high land on the north side, providing sweeping views across the lagoon. According to legend, the island was settled by Ru, who sailed from Raiatea in the Society Islands in search of new lands and many Aitutakians believe they are descended from this seafaring warrior. Aitutakians are known for their charm, easy going attitude and warm hospitality. Whether relaxing on the beach, snorkelling the crystal-clear lagoon in search of colourful tropical fish and corals, or discovering remnants of an ancient past, Aitutaki offers the best of both worlds.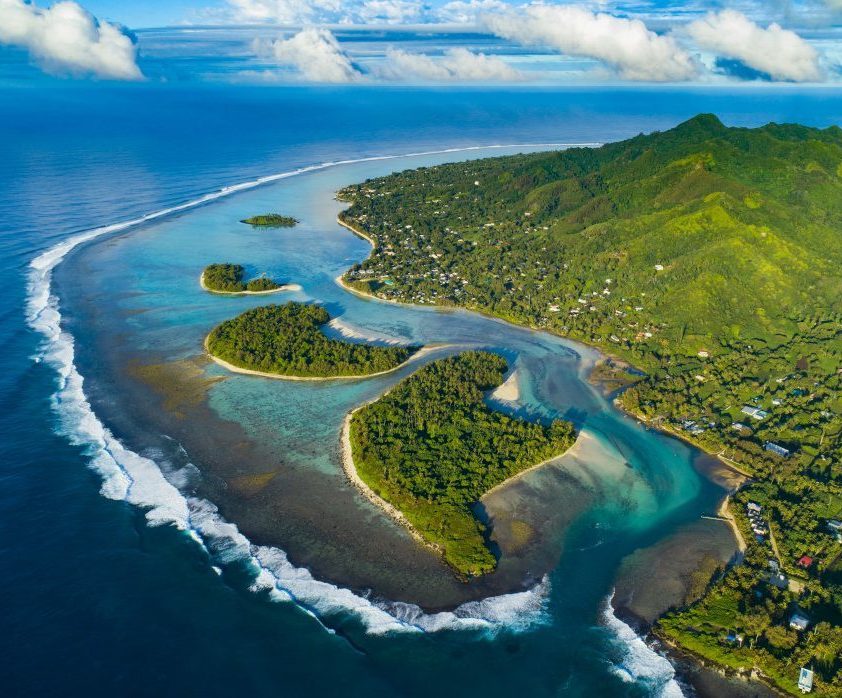 Day 4
TUESDAY – Rarotonga, Cook Islands
The largest and most populous island, Rarotonga is the hub of the Cook Islands, with its chief town, Avarua, as its capital. Settled by Polynesians from French Polynesia around the 9th century, the bond with Tahiti and her islands has always remained strong. Today, as modern Pacific people, the high-spirited Cook Islanders are a cosmopolitan blend of Western influence and ancient Polynesian heritage. Many important archaeological sites can be found here, such as Arai Te Tonga, the most sacred marae in Rarotonga, and nearby, the Ara Metua, a thousand-year-old interior road, paved with basalt or coral slabs, that once circled the island and about two-thirds still exist. Highland Paradise, sometimes known as "the lost village", is a cultural centre consisting of old and faithfully rebuilt traditional structures where re-enactments and cultural demonstrations take place.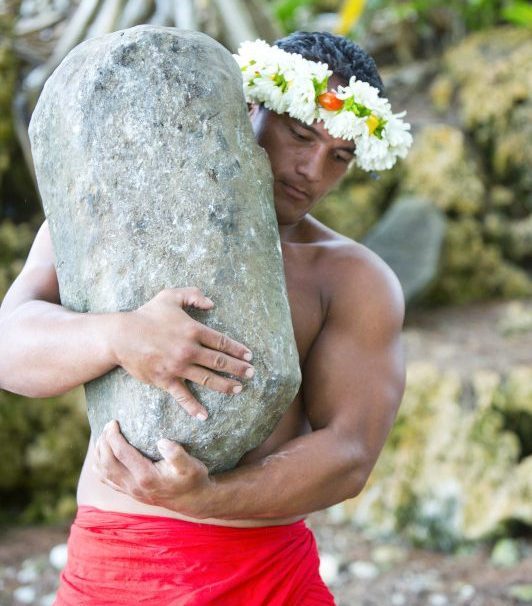 Day 5
WEDNESDAY – Rurutu, Austral Islands
One of the largest raised atolls in French Polynesia, the island formation of Rurutu is not what one expects to see in the South Pacific. Basalt and limestone cliffs are dotted with caves where the islanders once lived, as well as a volcanic interior with a lush tropical jungle, and sand beaches with beautiful bays, all create a stunning sight. The island's fertile soil and cooler climate are ideal for growing cabbage, lettuce and potatoes as well as coffee and taro. Archaeological digs have uncovered habitation sites, council platforms and marae temples in the village of Vitaria, showing man's presence around 900 A.D. Rurutu is known throughout Polynesia for the quality of its woven products, including magnificent hats, bags and baskets, or mats from pandanus leaves and other natural materials. From August to October each year, humpback whales can be seen and heard in Rurutu, where they come south to mate and give birth. As Aranui 5 will be here in September, this should be a feast for your eyes and ears.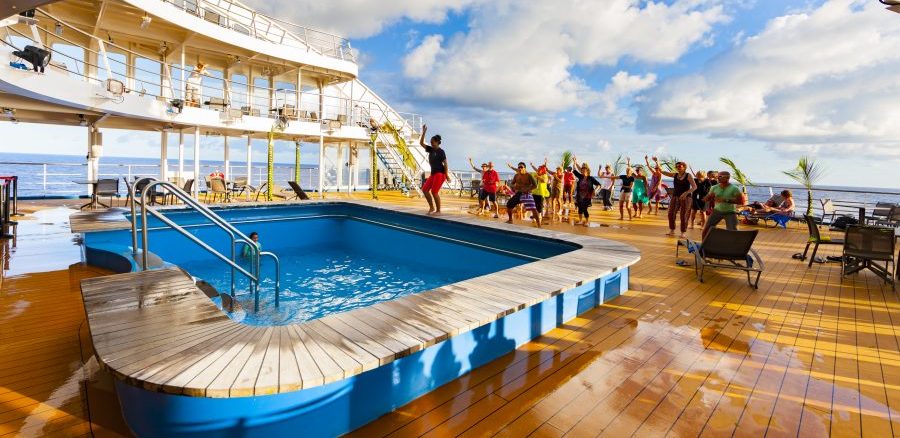 Day 6
THURSDAY – At sea
Enjoy a day at sea to relax by the pool and participate in one of the lectures or activities offered by our guides.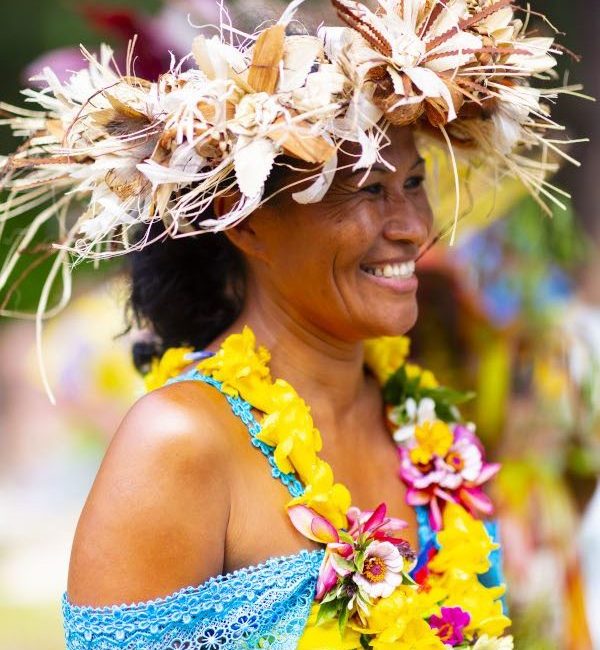 Day 7
FRIDAY – Rapa, Austral Islands
As you approach Rapa, only accessible by sea, the Captain may announce: "Welcome to Rapa. Next stop Antarctica". As the southernmost inhabited island of French Polynesia, this crescent shaped land mass — with a fjord-like coastline deeply indented by 12 bays —is as remote as it gets. Rapa-Iti, or "small Rapa" as the island is also called, has a strong cultural connection to Easter Island, known as Rapa-Nui or big Rapa to the Polynesians. Legend tells of the settlement of Rapa-Nui by the people of Rapa-Iti. Once home to fierce warriors who lived in fortified settlements built on terraces among volcanic peaks, the islanders now live off farming and fishing. During our visit, you will be greeted by the unique dances of Rapa. You may choose one of two different hikes offered. The first goes from the village of Area around the stunning bay to the main village of Ahurei and the second ends at the ruins of an old mountaintop fort. A traditional lunch will be served on shore.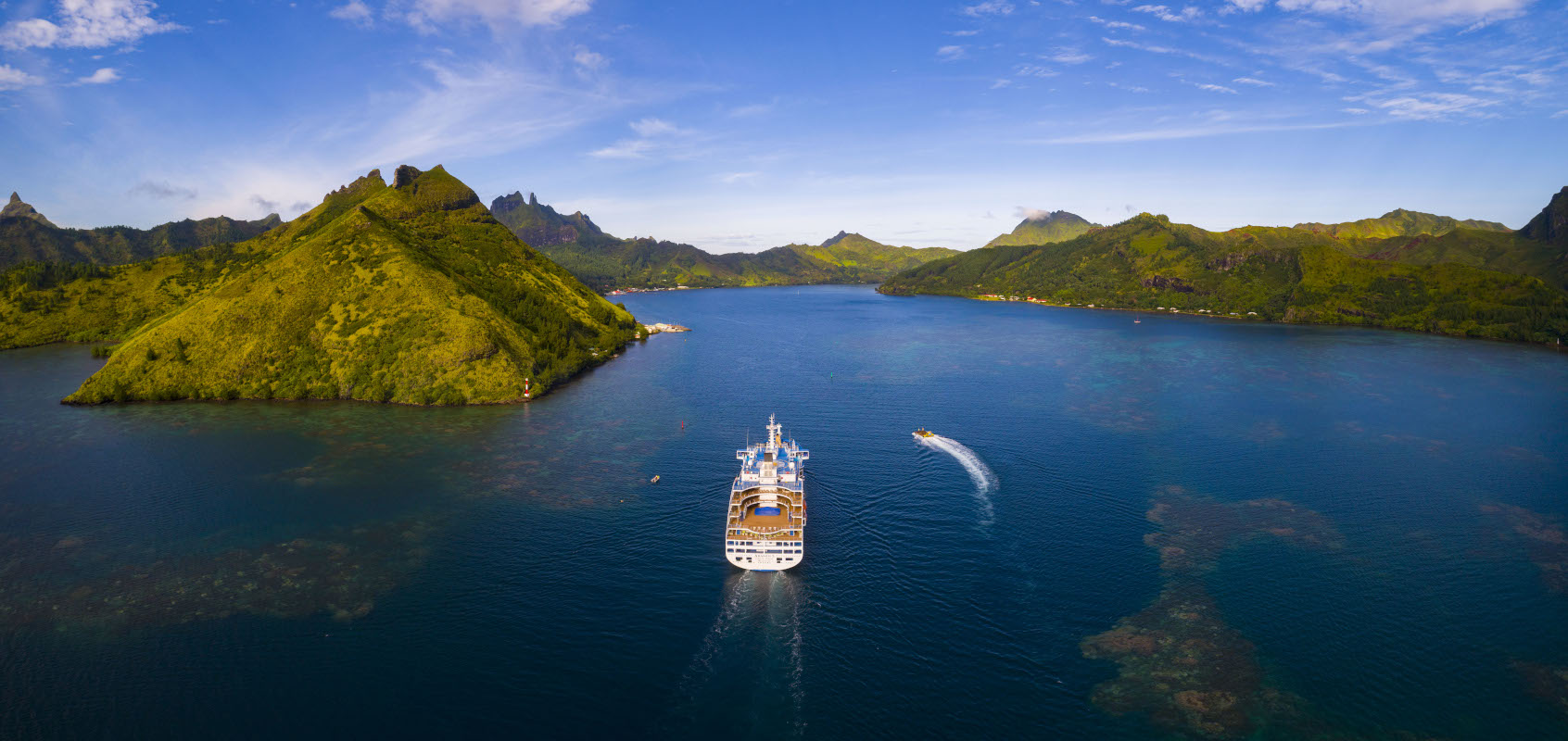 Day 8
SATURDAY – Rapa, Austral Islands
Among the other activities on offer during our one and a half day stopover in Rapa, you will visit Ahurei, the main village of the island, explore ancient fortresses, visit an agricultural production centre, discover local arts and crafts, meet the inhabitants of this isolated island, and share a ma'a over a wood fire in the village.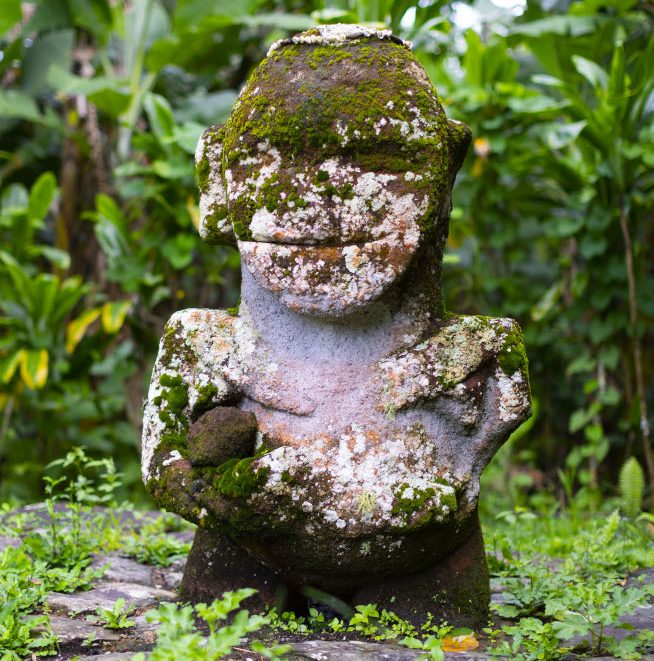 Day 9
SUNDAY – Raivavae, Austral Islands
Raivavae's white sand beaches, large emerald lagoon and 28 motus encircling the lush green main island, have earned it the title of the "Bora Bora of the Austral Islands". Giant stone tikis, including an unusual smiling tiki, resembling those in the Marquesas and on Easter Island, wood sculptures, an open-air marae temple and Polynesian canoes are some of the archaeological elements you will discover during a circle island tour. If you wish, you can relax on one of the motus and swim in the crystal-clear lagoon. An excursion by speed boat is available. A beach barbecue featuring local dishes will be served for lunch.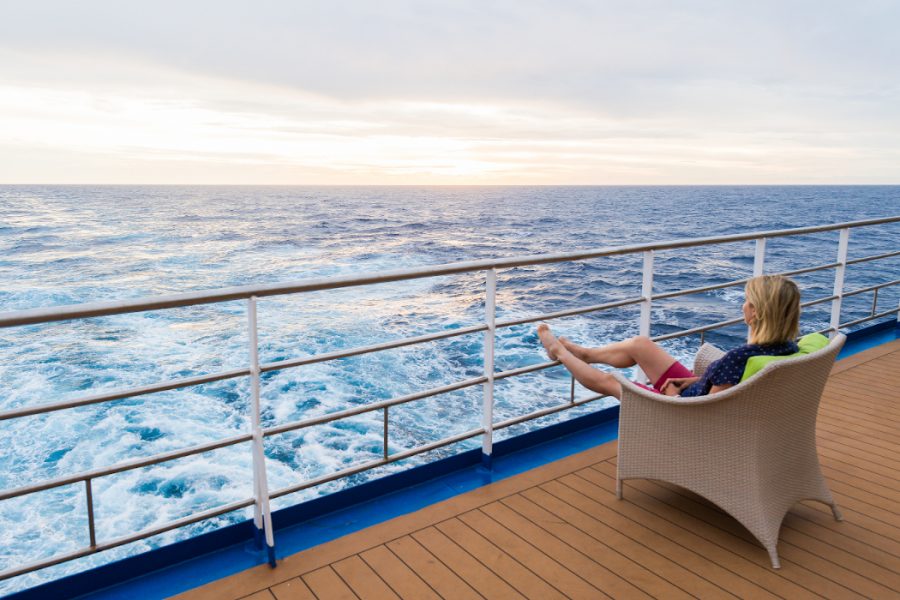 Day 10
MONDAY – At sea
Take advantage of this day at sea to relax by the ship's pool or participate in one of our lectures or an activity organised by our guides.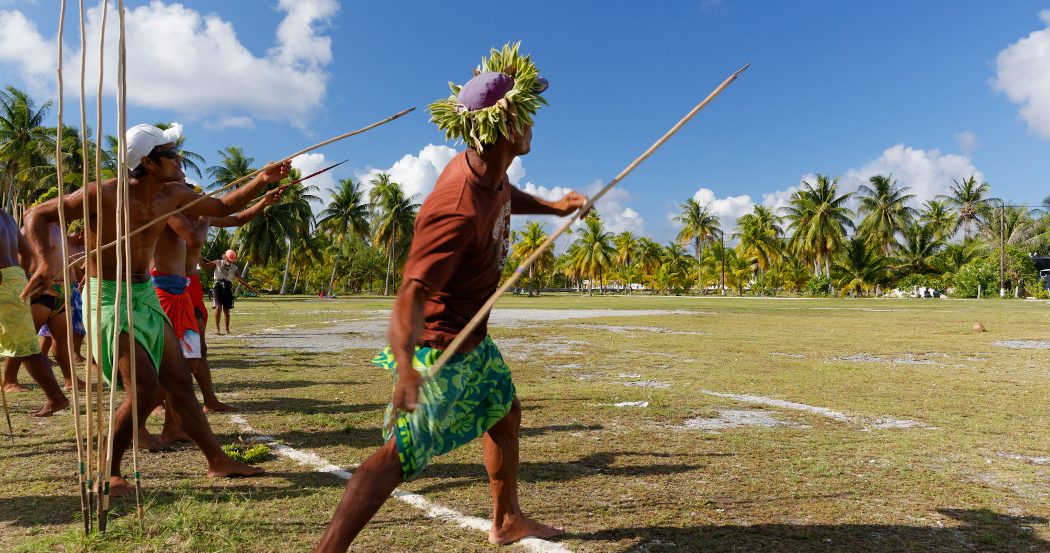 Day 11
TUESDAY – Anaa, Tuamotu
A small atoll with less than 500 inhabitants, Anaa wrote its way into the history books as the birthplace of Tahiti's royal family — the Pomare Dynasty. These days it's best known for its luminous jade lagoon with green clouds above from the sun rays reflecting off the water and picturesque motus with no less than eleven little islands scattered around the atoll. Be introduced to local craftsmanship and challenge your family or friends to the traditional javelin throw.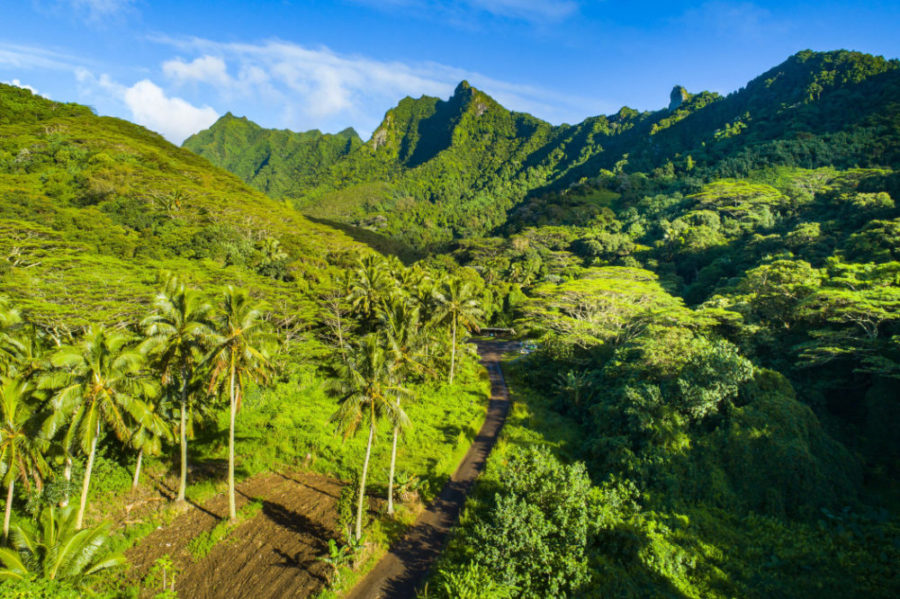 Day 12
WEDNESDAY – At sea
Take advantage of this day at sea to relax by the ship's pool or participate in one of our lectures or an activity organised by our guides.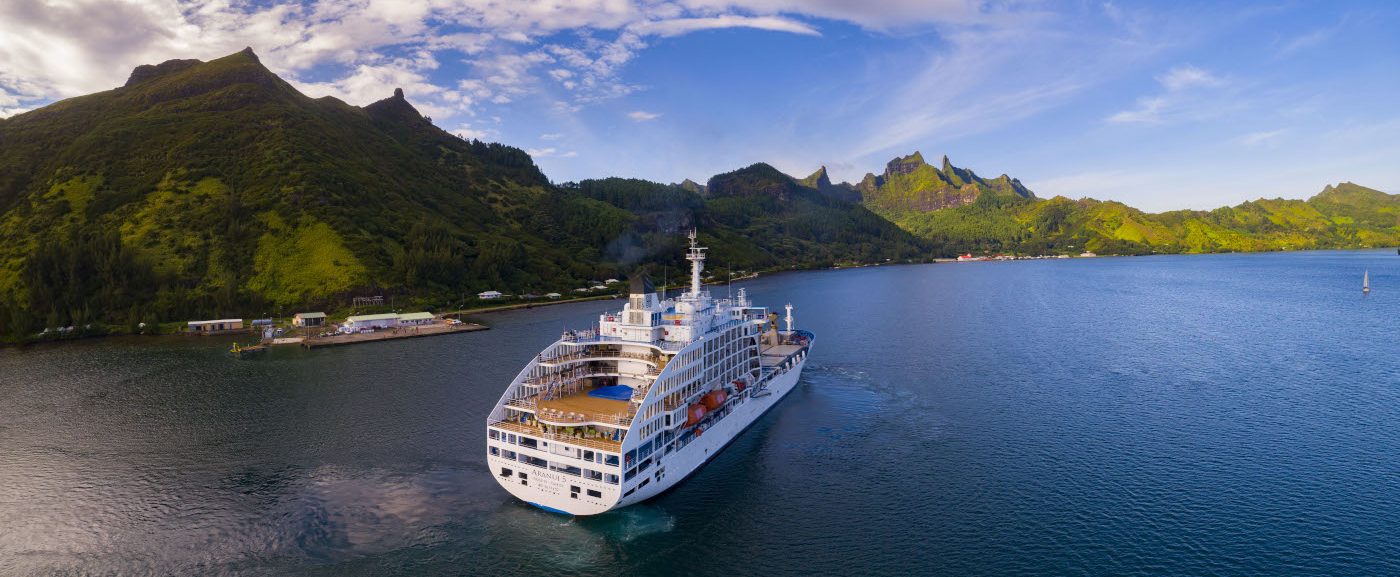 Day 13
THURSDAY – Return to Tahiti (Papeete)
This is the end of our journey. It's time to say Nānā! (Goodbye) to your travel companions, to the Polynesian staff and Aranui guides.
What's included
RATES INCLUDE
Cruise transportation and related taxes (tourist tax, port tax, fuel, TDC), shipboard accommodation, 3 meals per day, a bottle of wine to share among 4 passengers for scheduled onboard meals, lunches in local restaurants, planned guided shore excursions to remote villages and archaeological sites, cultural dance shows, lecturers onsite and onboard. Rates are per adult, in double or single occupancy. These fares are correct at the time of printing and are subject to change; with or without notice.
RATES DO NOT INCLUDE
Shipboard purchases, liquor, gratuities, port taxes other than those specifically provided for, and other personal items. Rates quoted at the time of printing are based on current costs and are subject to change up to and including the date of sailing.
SCHEDULE & EXTRA COST PROVISION
If, due to weather or other uncontrollable reasons, you are required to spend one or more additional nights, you will be responsible for your own hotel and meal costs. In addition, because the primary function of vessels in the service of Compagnie Polynesienne de Transport Maritime is to carry freight, the departure dates, ports of call, and duration of cruises may be subject to variation both prior to departure and en route. Freighter passengers should have a flexible time schedule and anticipate the foregoing possibilities. While we do everything possible to inform and assist our clients, neither CPTM nor its agents will assume additional expenses, hotel or meal costs associated with delays or changes in itinerary and schedules.
ITINERARY CHANGES
Routes and activities are indicative and can be modified according to weather conditions or availability. CPTM pledges to make every effort to operate all cruises as advertised. CPTM reserves the right to alter or curtail the itinerary, or substitute sightseeing, ports of call or conveyances as deemed necessary.
Speakers
Guest lecturers who specialise in the Marquesas and other fields related to French Polynesia such as history, culture, art or archaeology, will share their knowledge and insights as part of a series of onboard lectures throughout the year. Lectures are held in conference rooms.
Optional excursions
At every port, guests can enjoy an array of included excursions.  For a bit more adventure, there are plenty of optional activities to choose from. The optional activities can be booked onboard, at an additional cost.