Home > Itineraries > LAGOON-HOPPING IN THE COOK & SOCIETY ISLANDS - 2023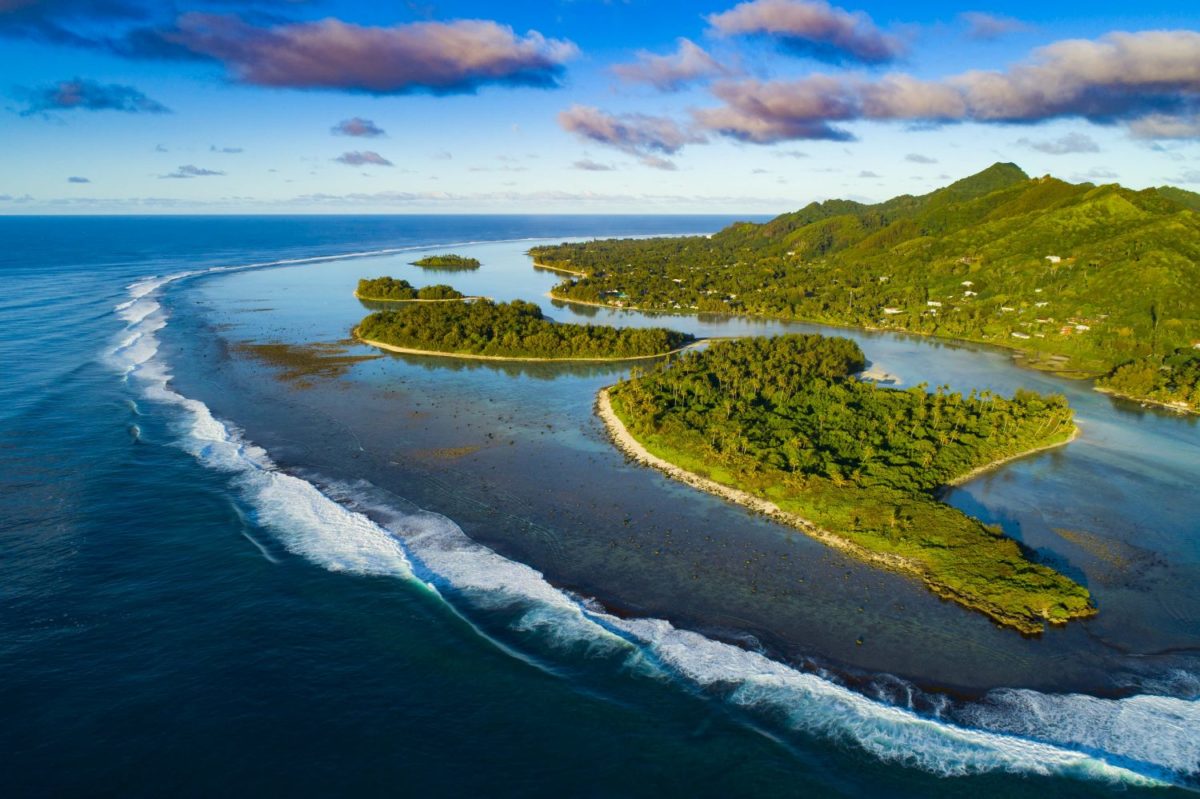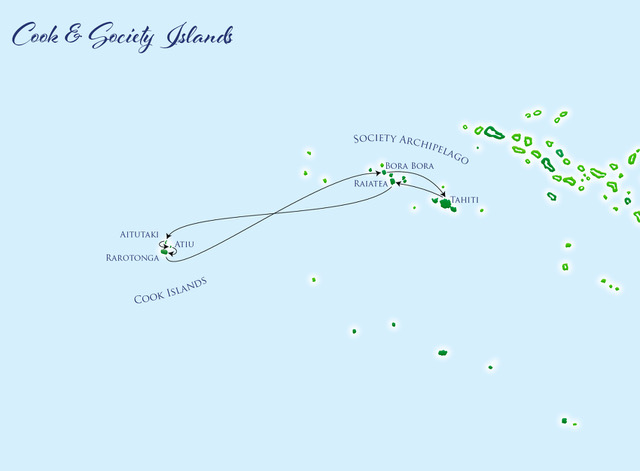 LAGOON-HOPPING IN THE COOK & SOCIETY ISLANDS - 2023
From Monday, April 17 2023 to Tuesday, April 25 2023
9 days / 8 nights
Cook & Society Islands
---
Ancient stories tell of the migration of Polynesians from the Society Islands and even as far as the Marquesas to Rarotonga. Bora Bora, the high island; is one of the best-known islands of French Polynesia. If the spectacular landscapes of the white sandy beaches and the beautiful blue and green lagoons will seduce you,the different degrees of development, the different dialects and customs from one island to another will offer you a whole range of Polynesian culture, from the old to the new.
30% DISCOUNT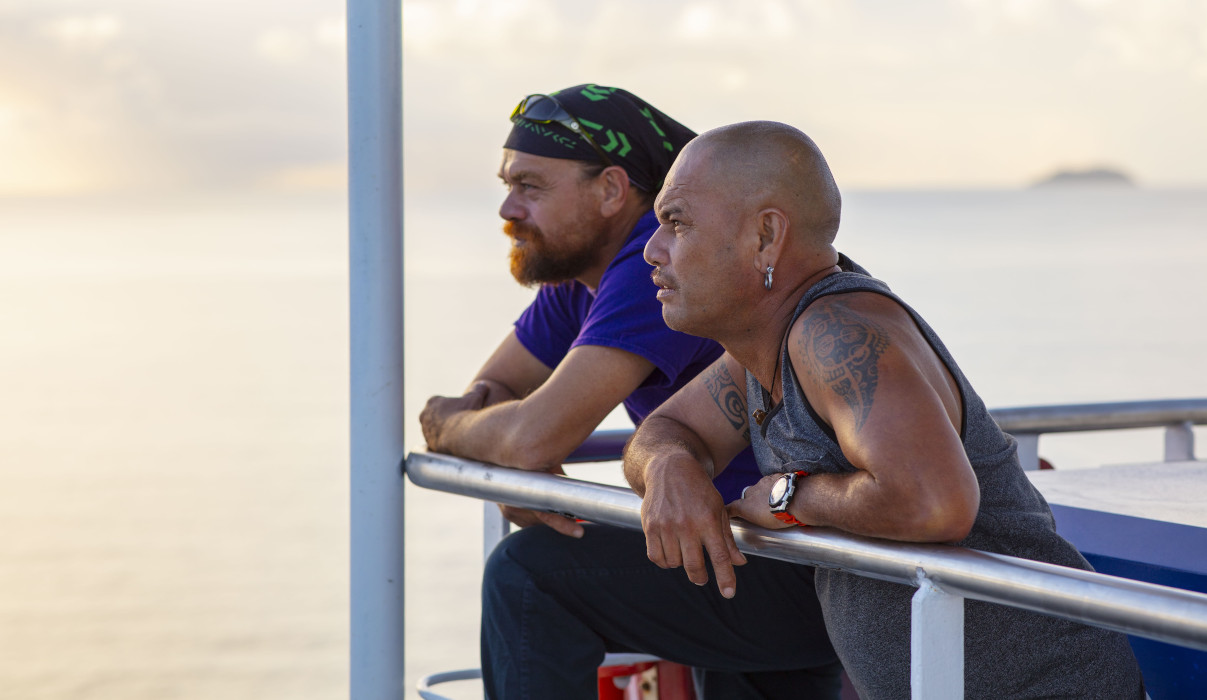 Day 1
MONDAY – Departure from Tahiti (Papeete)
You will receive a warm welcome from our crew and sail to Society islands.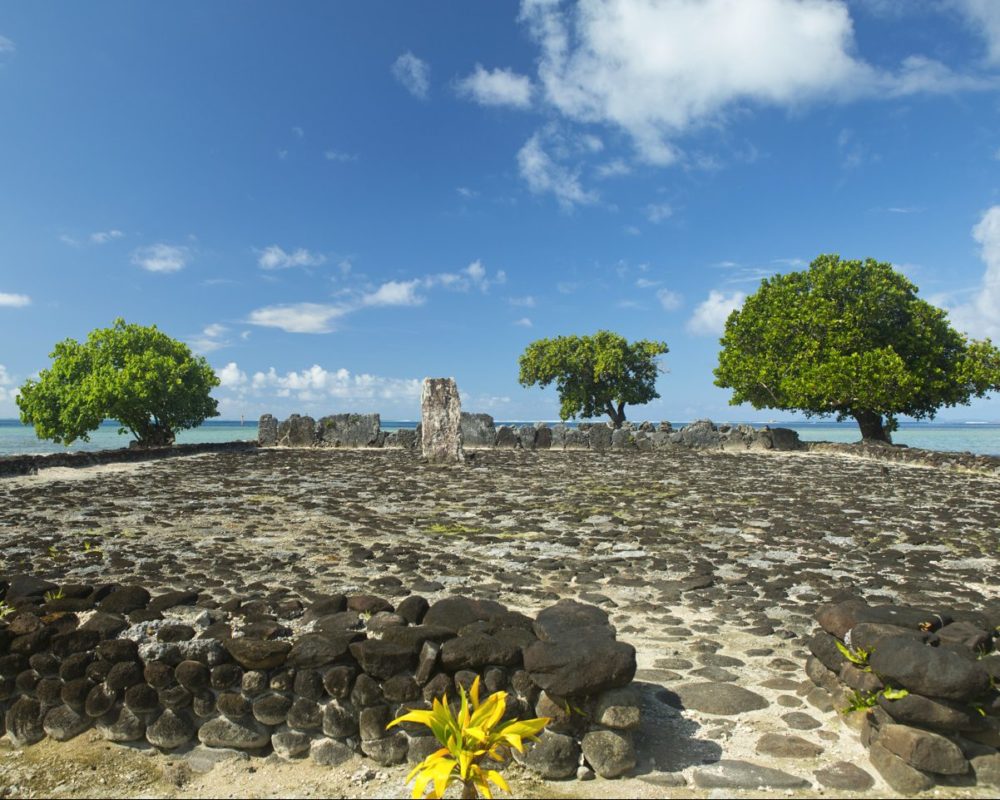 Day 2
TUESDAY – Raiatea, Society Islands
Within the Polynesian triangle, Raiatea, or Havai'i as it was originally know, is considered the cradle of Polynesian civilization. As the first island to be populated by these seafaring people, this is where all migration to the three points, New Zealand, Hawaii and Easter Island, began. Taputapuatea, a 1,000 year-old large marae complex, or open air temple, and now a UNESCO World Heritage Site, is regarded as the religious and spiritual center of all of Eastern Polynesia. From here, navigators and sailors would venture out to settle new lands. Appropriately, Raiatea, with its main town of Uturoa, is the base for most yacht charter companies. Mount Temehani, the island's most sacred mountain, is home to the tiare apetahi, a flower found nowhere else in the world, which only blooms at dawn.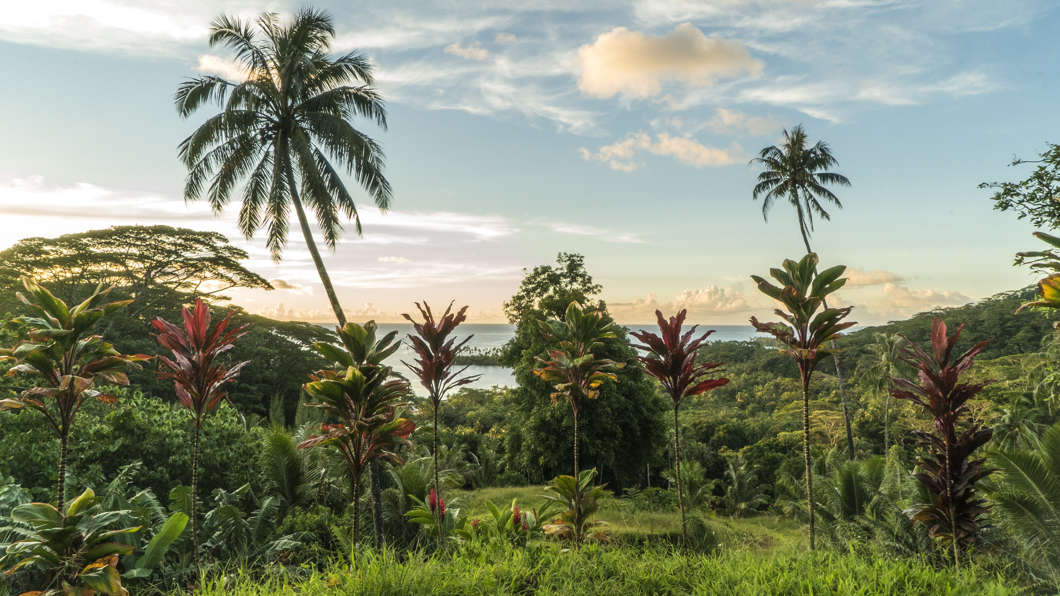 Day 3
WEDNESDAY – At sea
Take advantage of this day at sea to relax by the boat's pool, to participate in one of our conferences or activities organized by our guides.
Day 4
THURSDAY – Aitukati, Cook Islands
Another paradise island in the South Pacific, Aitutaki has it all: gorgeous white sand beaches and a stunning turquoise lagoon surrounded by motus on the barrier reef.  Though considered an atoll, it has a significant large area of high land on the north side, providing sweeping views across the lagoon.  According to legend, the island was settled by Ru, who sailed from Raiatea in the Society Islands in search of new lands and many Aitutakians believe they are descended from this seafaring warrior.  Today, they are known for their charm, easy going attitude and hospitality.  Whether relaxing on the beach, snorkeling the crystal-clear lagoon in search of colorful tropical fish and corals, or discovering remnants of an ancient past, Aitutaki offers the best of both worlds.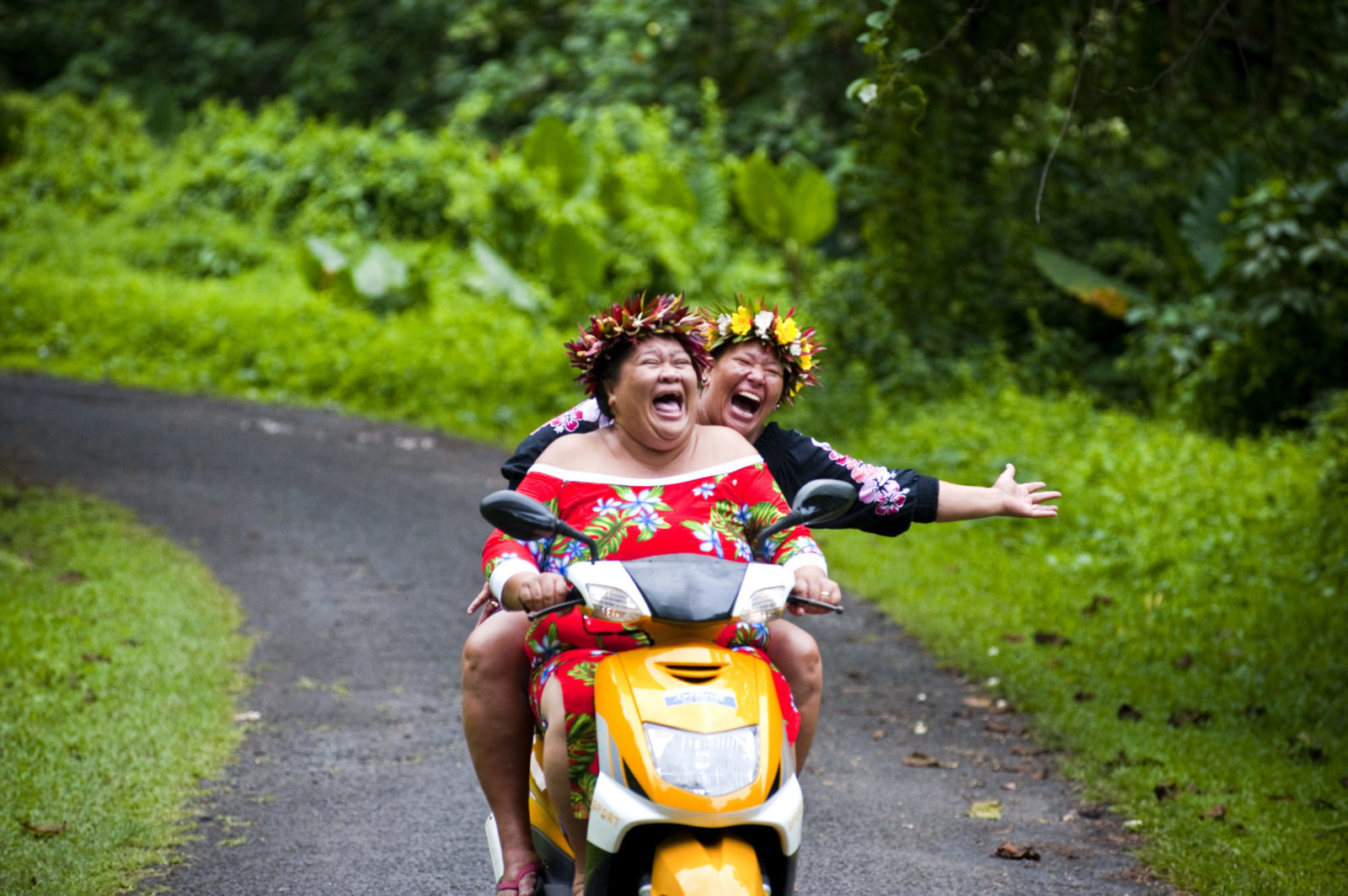 Day 5
FRIDAY – Atiu, Cook Islands
Home to approximately 400 warrior people, there are few untouched places left in the world like Atiu. Over 8 million years old, Atiu, the 3rd largest island of the Cook Islands is one big adventure playground, ancient and unspoiled. Rich in culture and history, Atiu is an eco-lovers paradise.There are numerous limestone caves dotted around the island, which are continually being carved out by the interaction of fresh and salt water. Life is pretty much the same as it was some 25 years ago and offers therefore a really genuine insight into island living.
Day 6
SATURDAY – Rarotonga, Cook Islands
The largest and most populous, Rarotonga is the hub of the Cook Islands, with its chief town, Avarua, as its capital.   Settled by Polynesians from French Polynesia around the 9th century, the bond with Tahiti and her islands has always remained strong.  Today, as modern Pacific people, the high spirited Cook Islanders are a cosmopolitan blend of Western influence and ancient Polynesian heritage.  Many important archeological sites can be found here, such as Arai Te Tonga, the most sacred marae in Rarotonga, and nearby, the Ara Metua, a thousandyear-old interior road, paved with basalt or coral slabs, that once circled the island and of which, about two thirds still exists.  Highland Paradise, sometimes known as "the lost village" is now a cultural center consisting of old and faithfully rebuilt traditional structures, offering guided tours of the once large settlement site, and re-enactments and cultural demonstrations.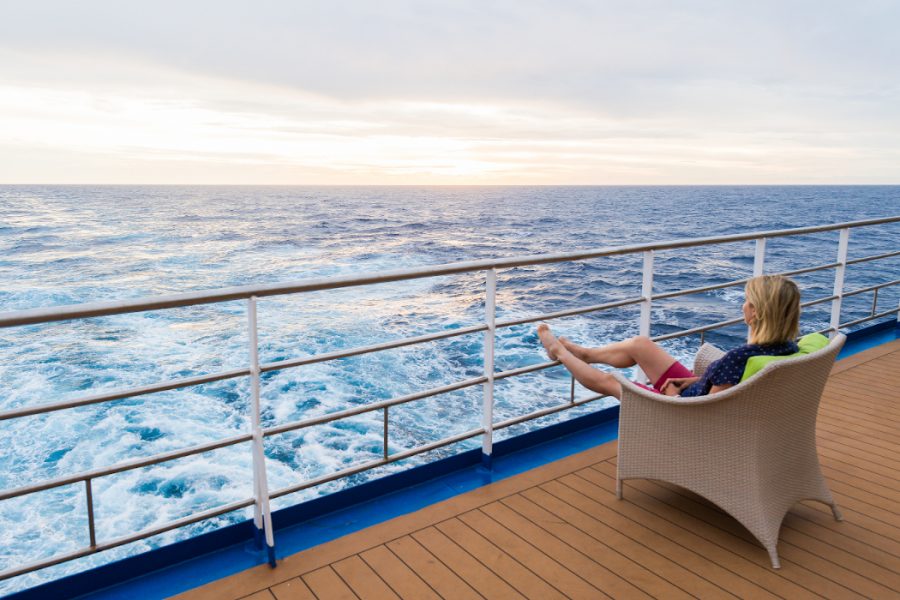 Day 7
SUNDAY – At sea
Take advantage of this day at sea to relax by the boat's pool, to participate in one of our conferences or activities organized by our guides.
Day 8
MONDAY – Bora Bora, Society Islands
Bora Bora. A name that evokes visions of paradise on Earth. A playground known throughout the world. Aranui 5 will be anchored across from the village of Vaitape, where you will have ample time to discover how and why the island has earned its much-deserved reputation. You will discover the Pearl of the Pacific after a picnic on the paradisiac Motu Tapu.

Day 9
TUESDAY – Return to Tahiti (Papeete)
This is the end of our journey. It's time to say Nānā! (Goodbye) to your travel companions, to the Polynesian staff and Aranui guides.
What's included
RATES INCLUDE
Cruise transportation and related taxes (tourist tax, port tax, fuel, TDC), shipboard accommodation, 3 meals per day, a bottle of wine to share among 4 passengers for scheduled onboard meals, lunches in local restaurants, planned guided shore excursions to remote villages and archaeological sites, cultural dance shows, lecturers onsite and onboard.  Rates are per adult, in double or single occupancy. These fares are correct at the time of printing and are subject to change; with or without notice.
RATES DO NOT INCLUDE
The fuel surcharge, per person, of 125€ / 140 $ US / 190 $ AUS / 200 $ NZD / 15 000 XPF.
Shipboard purchases, liquor, gratuities, port taxes other than those specifically provided for, and other personal items. Rates quoted at the time of printing are based on current costs and are subject to change up to and including the date of sailing.
SCHEDULE & EXTRA COST PROVISION
If, due to weather or other uncontrollable reasons, you are required to spend one or more additional nights, you will be responsible for your own hotel and meal costs. In addition, because the primary function of vessels in the service of Compagnie Polynesienne de Transport Maritime is to carry freight, the departure dates, ports of call, and duration of cruises may be subject to variation both prior to departure and en route. Freighter passengers should have a flexible time schedule and anticipate the foregoing possibilities. While we do everything possible to inform and assist our clients, neither CPTM nor its agents will assume additional expenses, hotel or meal costs associated with delays or changes in itinerary and schedules.
ITINERARY CHANGES
Routes and activities are indicative and can be modified according to weather conditions or availability. CPTM pledges to make every effort to operate all cruises as advertised. CPTM reserves the right to alter or curtail the itinerary, or substitute sightseeing, ports of call or conveyances as deemed necessary.
Speakers
Guest lecturers who specialise in the Marquesas and other fields related to French Polynesia such as history, culture, art or archaeology, will share their knowledge and insights as part of a series of onboard lectures throughout the year. Lectures are held in conference rooms.
Optional excursions
At every port, guests can enjoy included excursions.  For a bit more adventure, there are optional activities to choose from. The optional activities can be booked onboard, at an additional cost.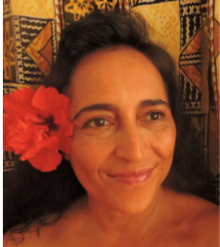 JOSIANE TEAMOTUAITAU (PhD in Civilization)
Her family comes from Ra'iatea, but she grew up in Tahiti. After high school, she left for France where she studied foreign languages. She spent 10 years there before coming back to Tahiti; she taught English at Tai'arapu Senior High School for 20 years and then decided to retire from National Education to have more time for her family and research. As she's always been deeply interested in the history of her country, in 1994 she undertook research in ethnology and history. Now a PhD in Humanities she still teaches at the University of French Polynesia and writes on the history of Tahiti.