Home > Itineraries > AUSTRAL ISLANDS - 2025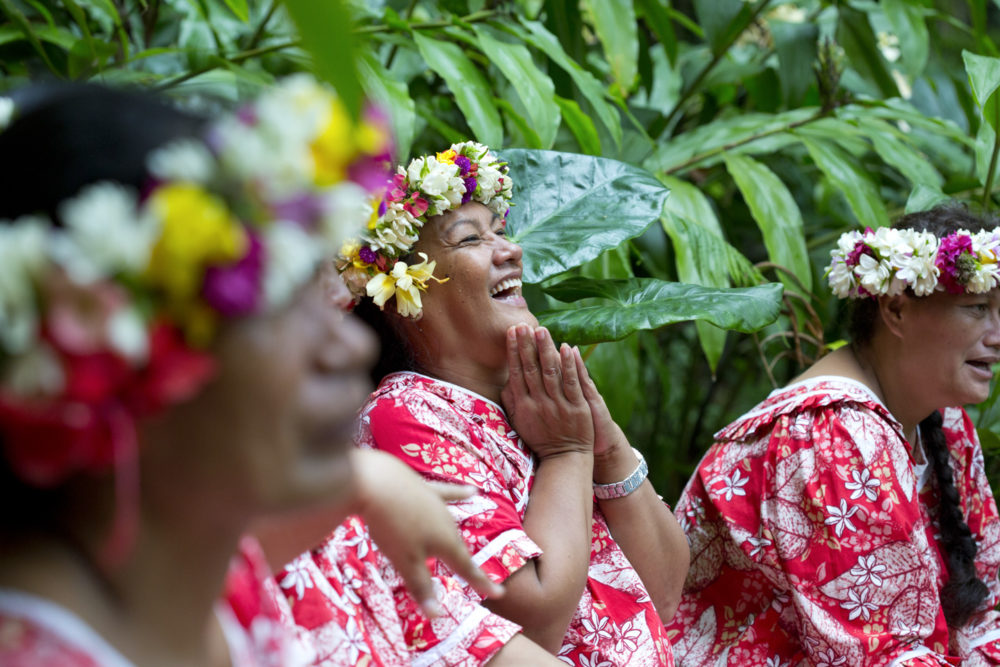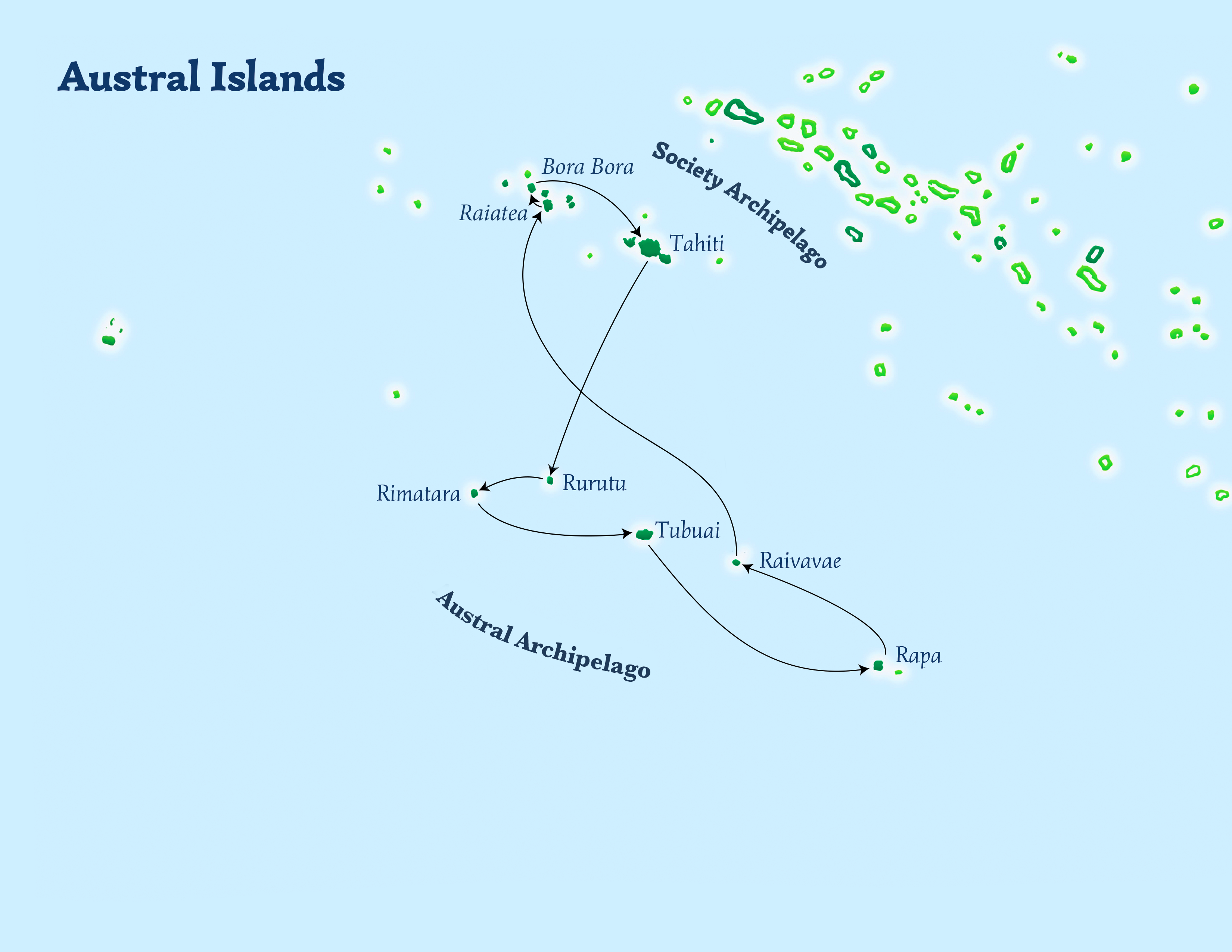 AUSTRAL ISLANDS - 2025
From Saturday, November 1 2025 to Thursday, November 13 2025
13 days / 12 nights
Austral Islands Discovered by Europeans in the 18th Century, the Austral islands are located 600 km south of Tahiti. Off the beaten track, the Australs are an untouched and mysterious land where white sand clashes with the intense blue of the lagoons. Breathtaking landscapes, from sheer mountains to valleys, these islands are famous for their farming activities. The Austral islands will certainly offer a memorable and unique experience.
-15% EARLY BOOKING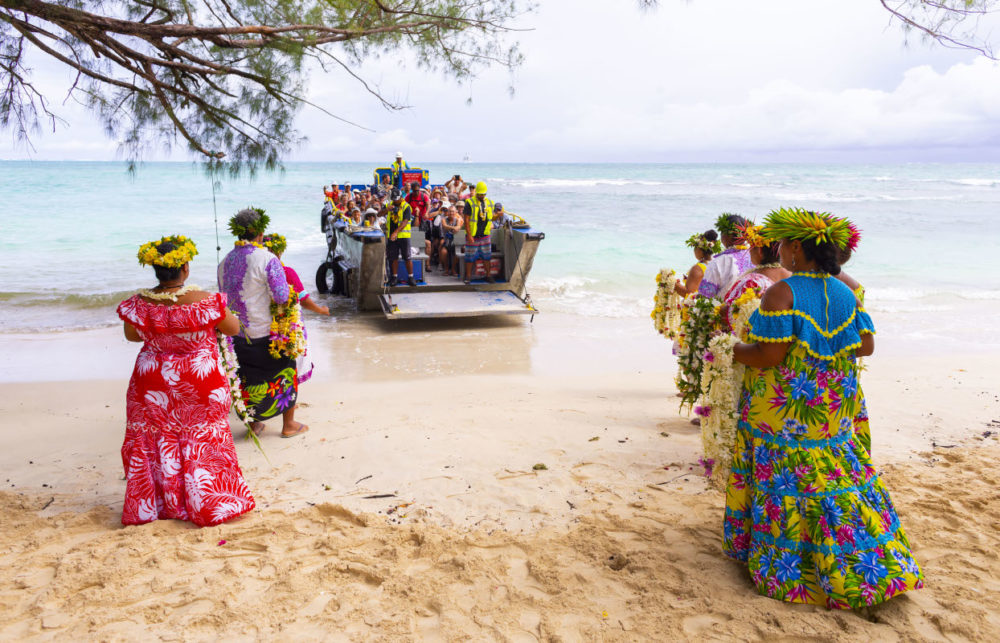 Day 1
SATURDAY – Departure from Tahiti (Papeete)
You will embark on the Aranui 5 between 7:00 and 9:00 am in the morning.  Departure around 12:00 pm. You will be warmly welcomed by our Polynesian crew and begin the big journey to the Austral Islands.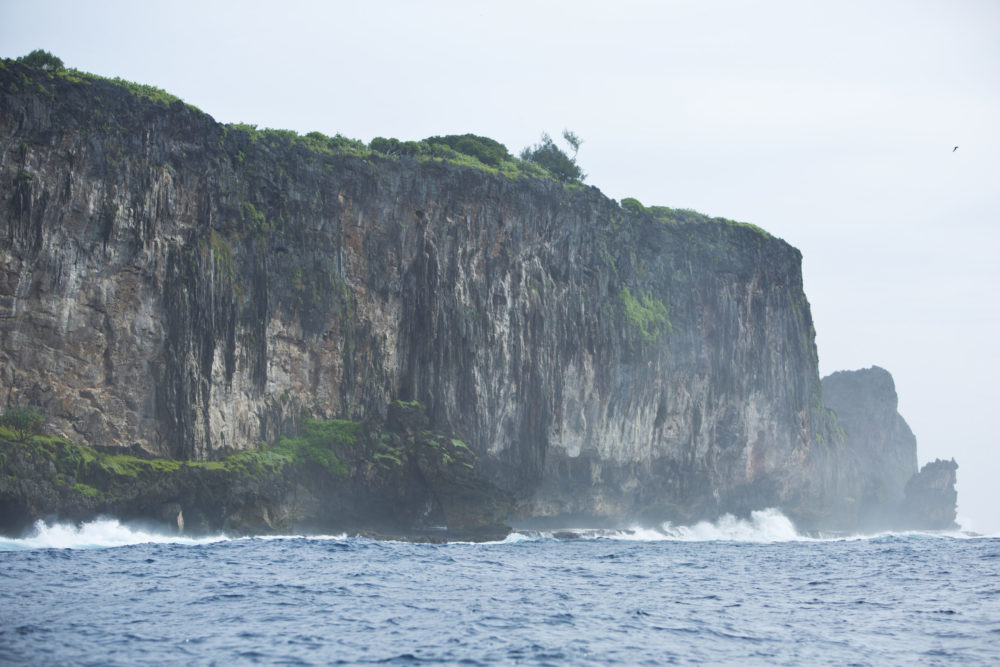 Day 2
SUNDAY – Rurutu, Austral Islands
Rurutu, one of the two largest raised atolls in French Polynesia, is unique because of its geological structure which is surprising as one does not expect to discover such landscapes in the South Pacific. Basalt and limestone cliffs dotted with caves where islanders once lived, a volcanic interior with lush tropical jungle, white sand beaches and beautiful bays offer breathtaking views. Rurutu is known throughout Polynesia for the exceptional quality of its basketry, such as beautiful hats, bags and baskets or rugs made of pandanus leaves and other natural materials. The Aranui at anchor, off Rurutu, passengers will disembark, after lunch on board, by tender on the "Moerai"
dock where they will be welcomed with a performance of local songs. Enjoy some free time in the peaceful village of Moerai.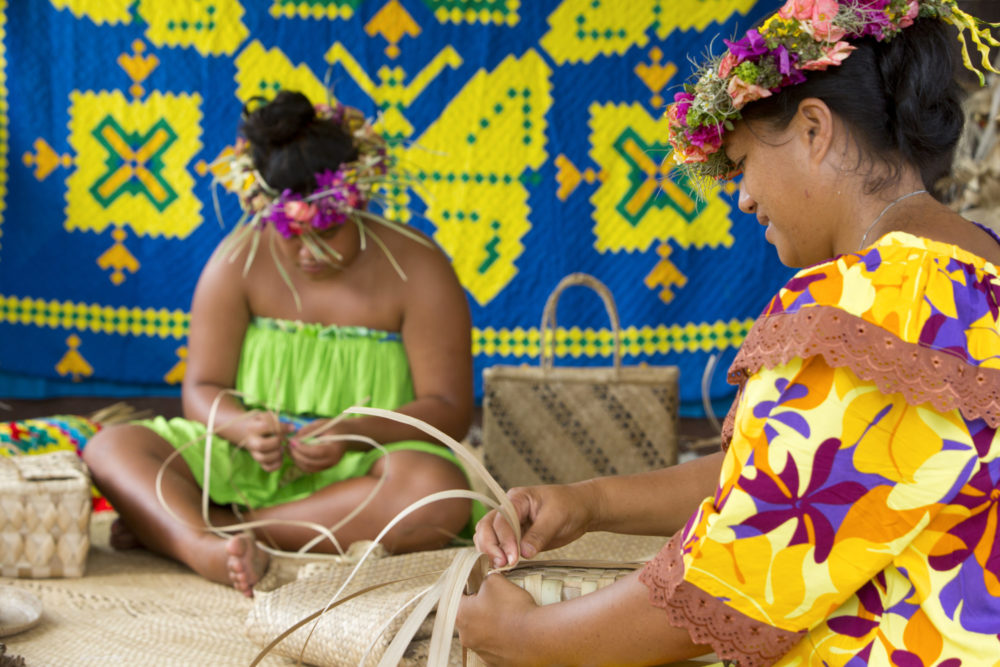 Day 3
MONDAY – Rurutu, Austral Islands
On the second day, a flower welcome accompanied by Polynesian songs and rhythms on their "ukulele", guitars and drums will captivate you. Board the trucks, it's time to visit the wonders of the island. Basalt and limestone cliffs dotted with caves where islanders once lived, lush tropical jungle, white sand beaches and beautiful bays offer breathtaking views. The island's fertile soil and cooler climate are suitable for growing coffee and taro. A traditional and typical Rurutu meal will be served at the mayor's house with the opening of the "umu'ai". Enjoy the white sandy beach of Vitaria and its lagoon. Every year, from August to September, humpback whales can be seen and heard in Rurutu where they come to mate and give birth. The Aranui 5 being there in September, it should be a delight for your eyes and ears. This activity is offered as an option with the visit of the Mole'e cave, nicknamed "the mouth of the monster" for experienced hikers (registration at the reception).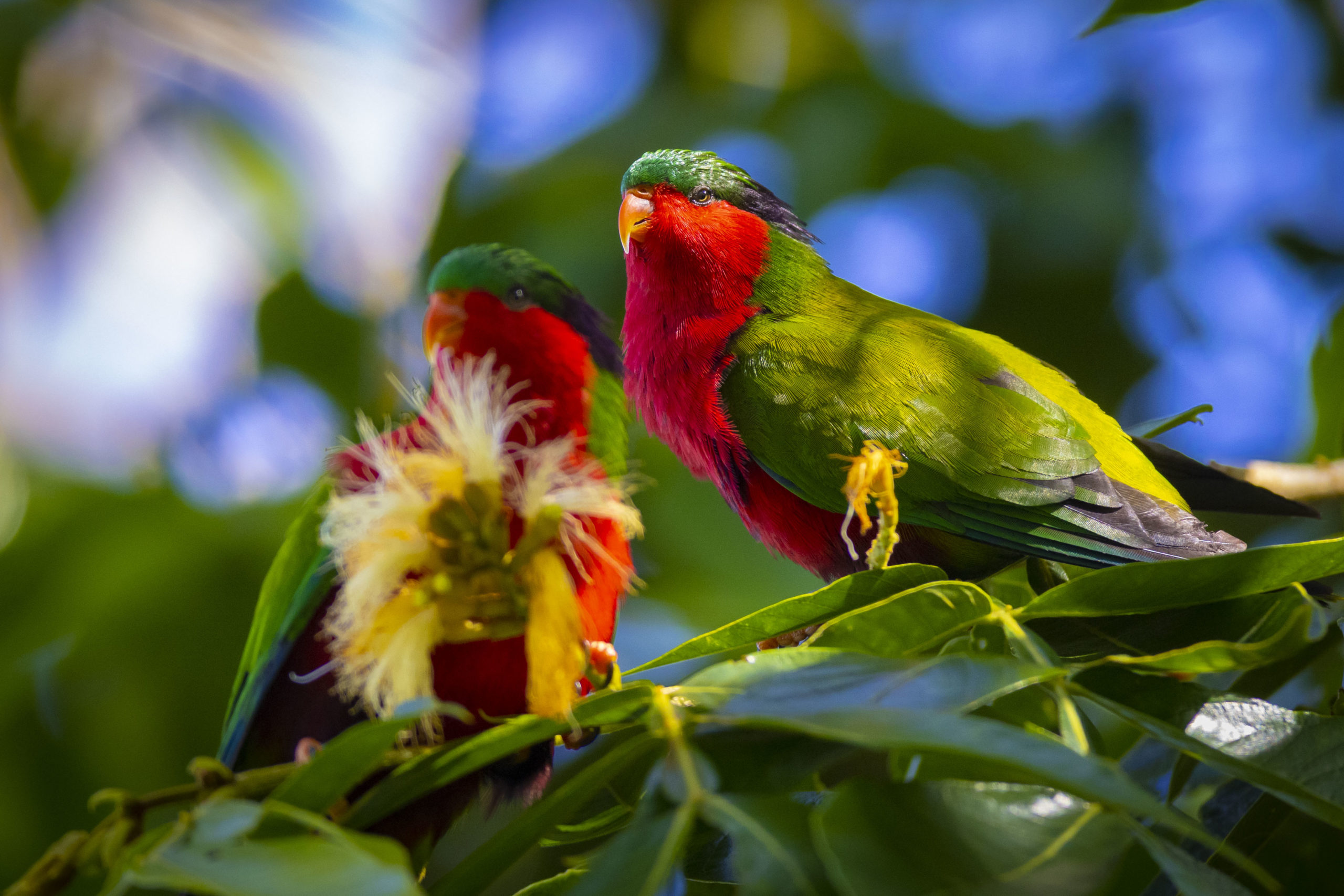 Day 4
TUESDAY –Rimatara, Austral Islands
The Aranui disembarks at the "Taanini" dock. A small circular volcanic plateau, Rimatara, the last island of the archipelago to be discovered in the 19th century by Captain Samuel Pinder Henry, has preserved its old traditions, including its own dialect. It is home to an endemic bird, the amazing and colorful Kuhl's Lori, the "Ura", which is also found in the Cook Islands.After passing through a purification smoke ceremony, an ancient tradition of welcome, discover the main villages, Amaru, Anapoto and Motuaura by mini-bus or truck. In the old cemetery of Amaru, facing the sea, lies the entire lineage of kings and queens who ruled the island of Rimatara. An old legend says that you should never make faces in front of the royal tomb, otherwise you will remain disfigured for the rest of your life. A barbecue will be served on the beach of Motuaura. Its crystal-clear waters invite you to dive in and discover it with a mask and snorkel. Covered with taro plants and fruit trees, Rimatara is a flower garden with a fresh water well. A bird watching excursion to discover the red parakeet "Ura" is offered as an optional activity (sign-up at the reception).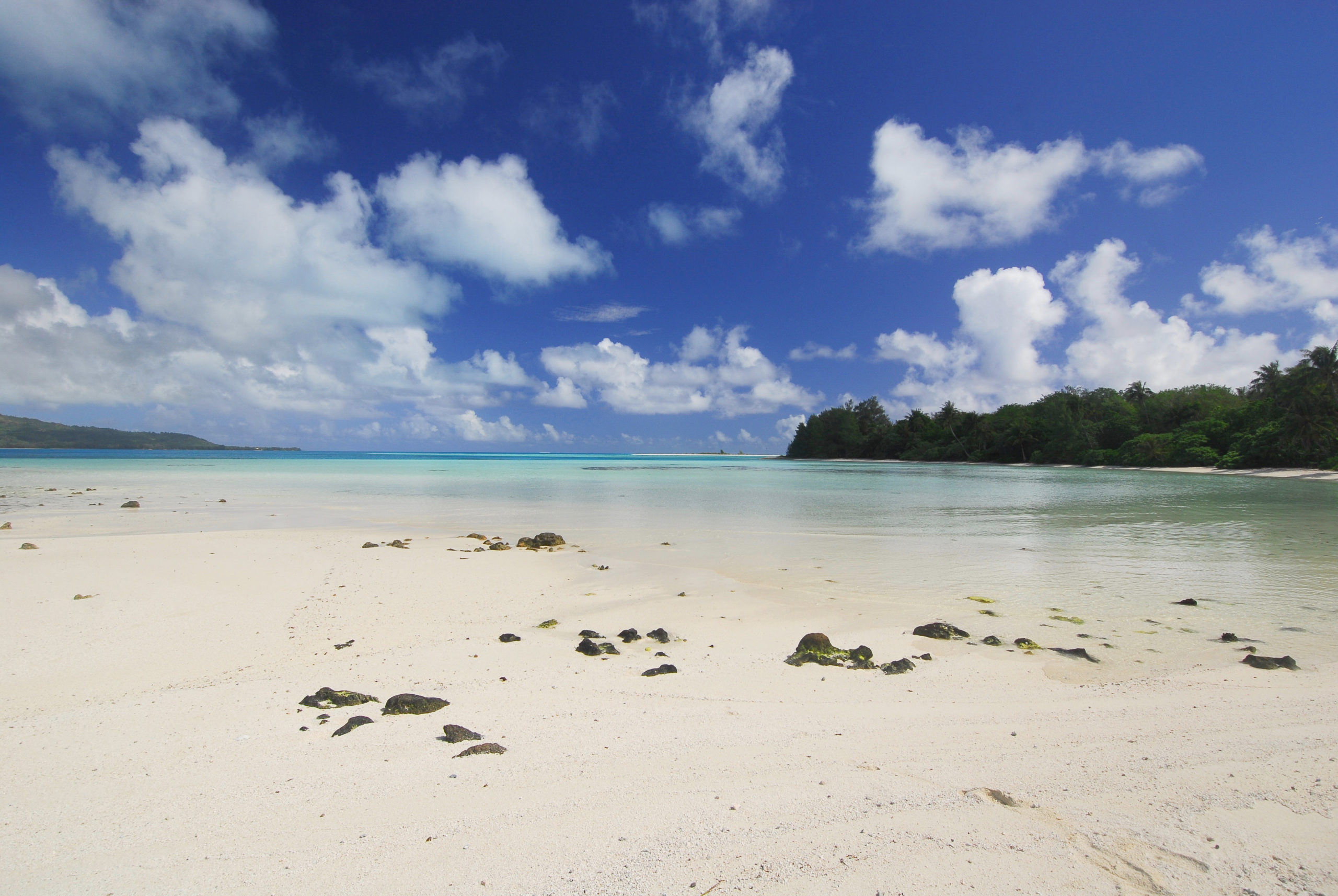 Day 5
WEDNESDAY- Tubuai, Austral Islands
Tubuai is the most populated island of the Austral Islands. Arriving by tender at the landing stage of Bloody Bay, passengers are welcomed at the town hall with a wreath of flowers, to the sound of local music. You will be able to attend art and craft demonstrations of pandanus leaf weaving and shell necklace making, specific to the island. The island's fertile soil and cooler climate are ideal for growing cabbage, lettuce, and potatoes. Among the day's activities: the visit of the cultural sites of the island by truck, the marae of "PO TUI TUI", Fort George, the first refuge of the mutineers of the Bounty from July to September 1789 and Bloody Bay, witness to the fighting between the islanders and the mutineers. Lunch will be served on board. The beach of Bloody Bay invites you to dive in and discover it with a mask and snorkel.
Certified diving is offered as an optional activity (sign-up at the reception).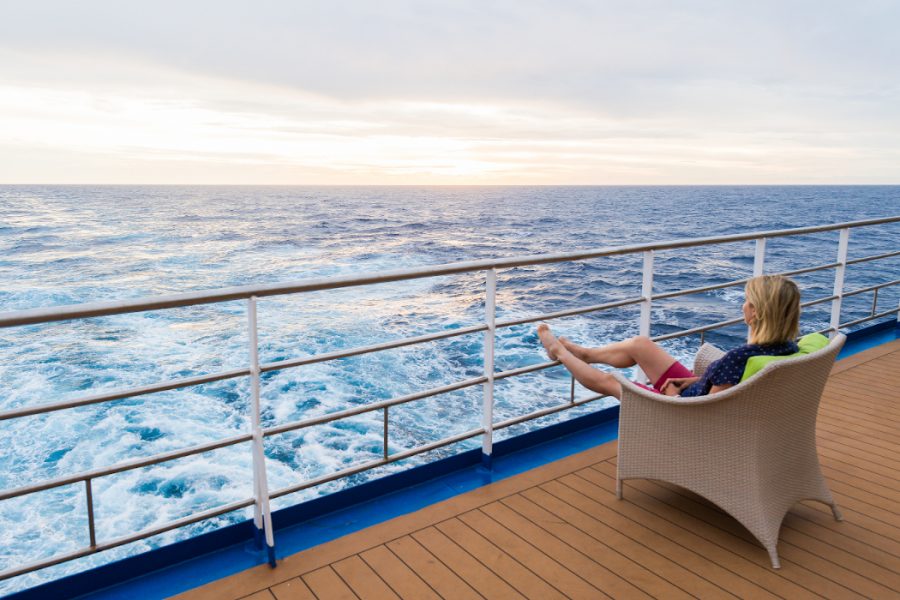 Day 6
THURSDAY- At sea
A day to relax on the Pool Deck or in the comfort of our air-conditioned Lounge. Or why not simply enjoy the views of the South Pacific Ocean during our crossing to Rimatara. Lectures on the culture and history of the Austral Islands will give you a complete overview of this civilization. During the cruise, the spirited Polynesian crew will proudly introduce you to their way of life and entertain you with Polynesian songs and rhythms on their "ukulele", guitars and drums.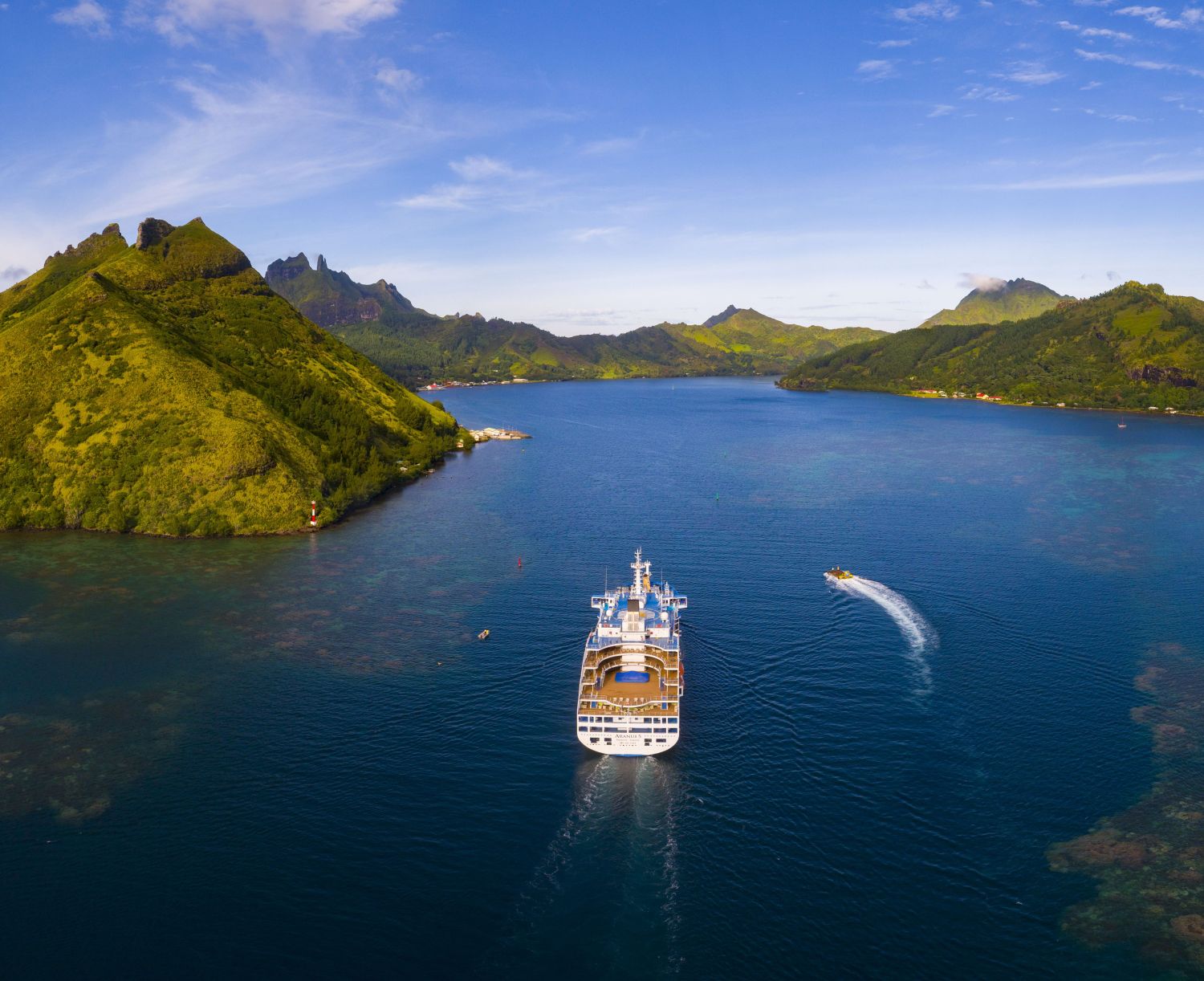 Day 7
FRIDAY – Rapa, Austral islands
As you approach Rapa, only accessible by sea, the Captain may announce: "Welcome to Rapa. Next stop Antarctica". As the southernmost inhabited island of French Polynesia, this crescent shaped land mass — with a fjord-like coastline deeply indented by 12 bays —is as remote as it gets. Rapa is Easter Island's little sister. It has a temperate climate, no coral or coconut trees, but fruits and vegetables other than tropical ones are plentiful here: apples, peaches, nectarines… The Aranui will disembark at the dock in Ahurei. Passengers will be greeted with flower wreaths, to the typical sounds and rhythms of Rapa. Trucks will be waiting for you, heading to the cultural center. You will discover how the "mamas" make local crafts: hats and baskets made of reed (a fragile material) and bamboo crafts. A local meal will be served on land. On Rapa, we propose a two and a half hour walk to Fort Morango Uta. Polynesian evening with a plancha buffet around the pool (Deck 7) or in the Restaurant (Deck 4) depending on the weather conditions.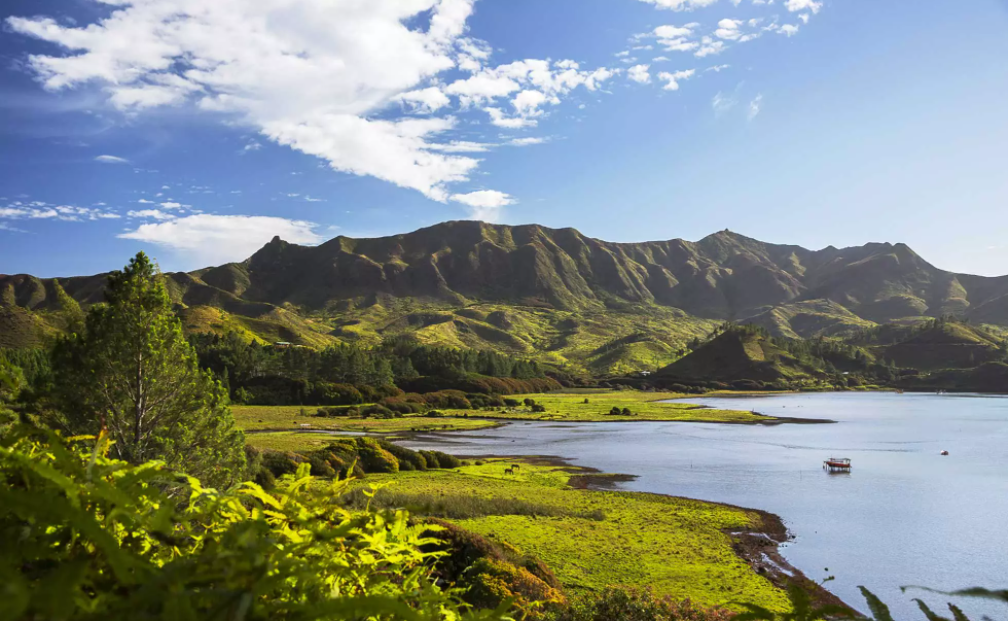 Day 8
SATURDAY – Rapa, Austral Islands
Among the other activities on offer during our one and a half day stopover in Rapa, you will visit Ahurei, the main village of the island, explore ancient fortresses, visit an agricultural production centre, discover local arts and crafts, meet the inhabitants of this isolated island, and share a ma'a over a wood fire in the village.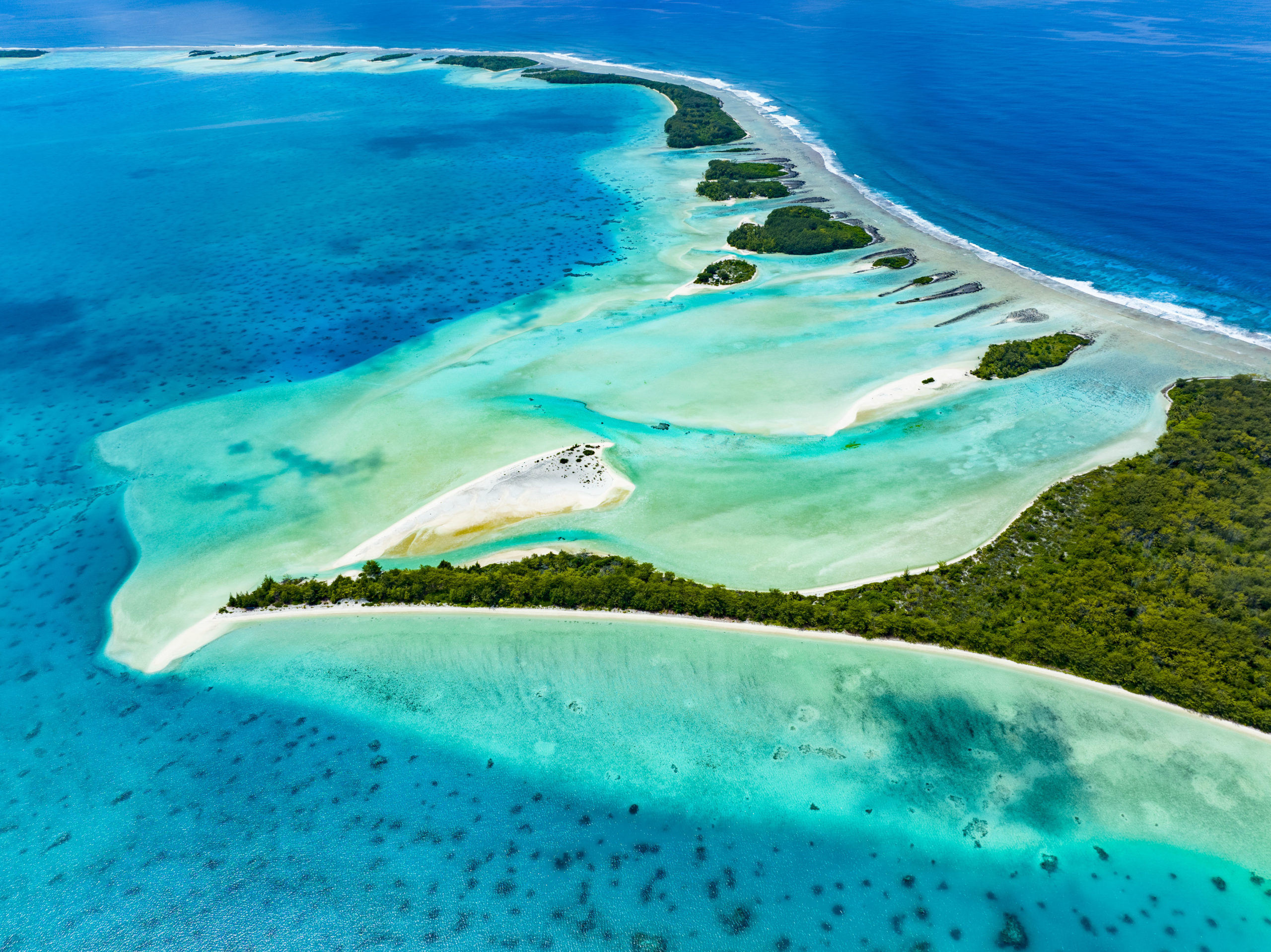 Day 9
SUNDAY –Raivavae, Austral Islands
It is said that Raivavae is the "Bora Bora of yesteryear" and that its lagoon is the most beautiful in Tahiti & her islands. A jewel preserved by its inhabitants; the island is a veritable garden of Eden where visitors fall under
her spell. When the Aranui is at anchor, passengers disembark by tender onto Mahanatoa beach where they will be welcomed with wreaths of flowers, to the sound of Raivavae songs and rhythms. Departure by bus for a tour of the island. Do not miss the visit of the "Smiling Tiki" and the marae scattered around the island. Of course, its inhabitants will serve you a typical Raivavae
buffet on Mahanatoa beach. Take advantage of the remaining time to walk around the village or to discover its lush lagoon with a mask and snorkel. The discovery of Mount Hiro will be offered as an option (sign-up at the reception).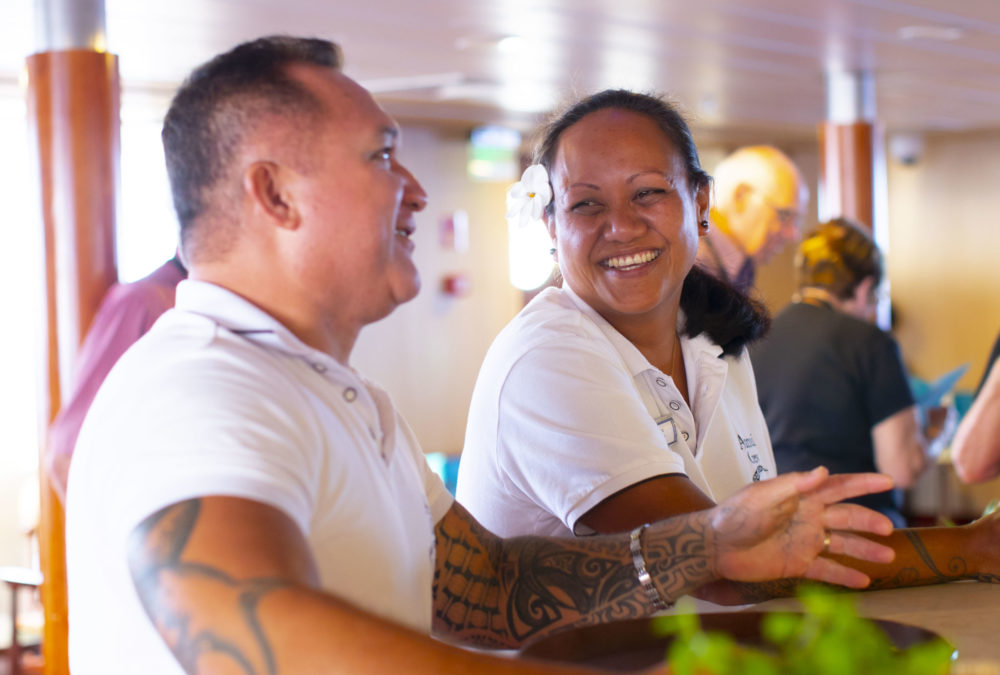 Day 10
MONDAY – At sea
A day to relax on the Pool Deck or in the comfort of our air-conditioned Lounge. Or why not simply enjoy the views of the South Pacific Ocean on our return to the Society Islands. Lectures on the culture and history of the passenger-freighter Aranui 5 will give you a complete overview of the philosophy and valuable contributions made by the company. Faithful to the Polynesian experience, the entertainment remains traditional: initiation to Polynesian songs, Tahitian dance, without forgetting our shows and dances under the stars.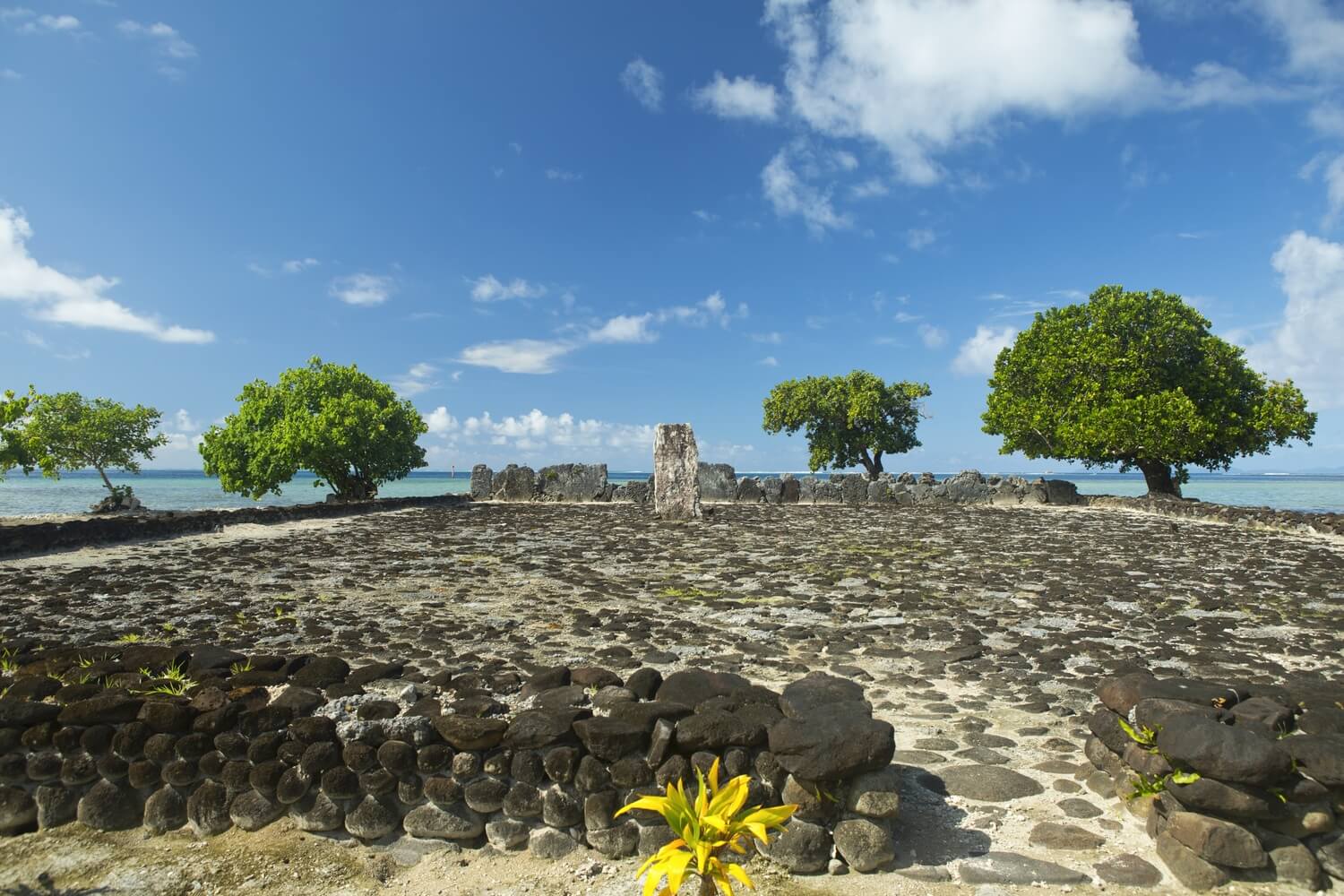 Day 11
TUESDAY – Raiatea, Society islands
In the Polynesian triangle, Raiatea, formerly known as Havai'i, is considered the cradle of Polynesian civilization. As the first Polynesian island to be populated by sailors and navigators, it is here that all migrations to the three points of the triangle, New Zealand, Hawaii and Easter Island, began. The Aranui will disembark at the dock, and passengers will be greeted, with a tiare flower, to the sounds of the "to'ere". Buses will be waiting for you to visit the most spectacular marae in the Polynesian triangle, Taputapuatea, a 1,000-year-old open-air temple now a UNESCO World Heritage Site. It is considered the religious and spiritual center of all Polynesia. After lunch, you will enjoy your afternoon visiting the town of Uturoa, its stores and crafts on the waterfront.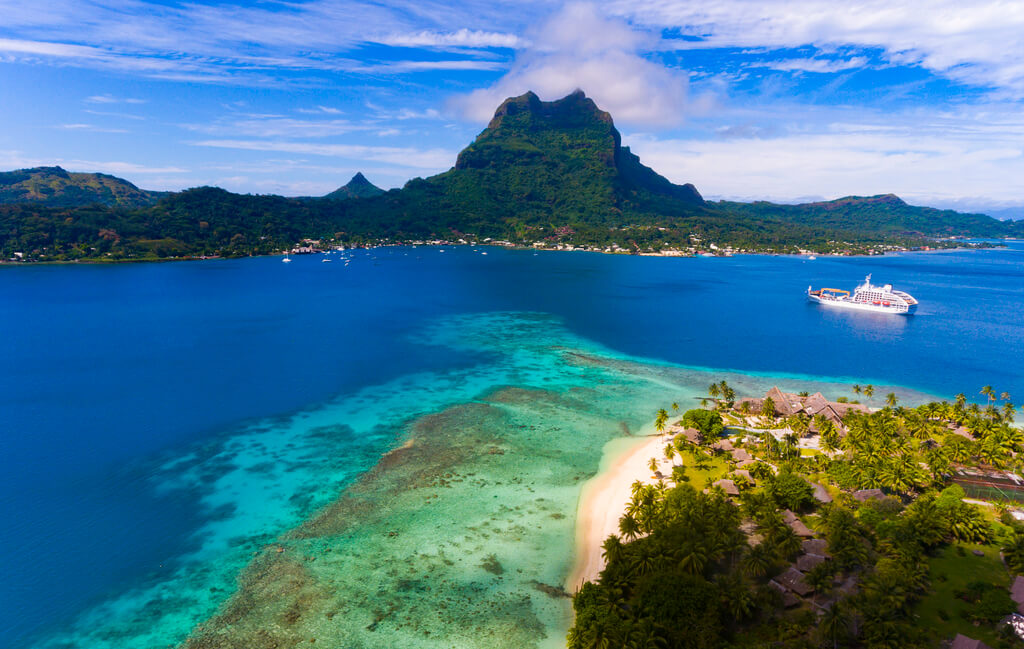 Day 12
WEDNESDAY – Bora Bora, Society islands
As you arrive in Bora Bora's world-famous lagoon of opalescent blues and greens, you will be greeted by the majestic "Mount Otemannu", the highest peak on the island. You can enjoy a day at the beach and a barbecue on a private Motu surrounded by crystal clear waters, the "Motu Tapu". You can also choose from a veriety of option excursions at an additional cost: scuba diving, boat and motorized canoe tours of the lagoon, swimming with sharks and rays! Bora Bora was an American military outpost during World War II and remnants of the war such as cannons and bunkers can be seen on a 4X4 tour. Departure in the evening for Papeete.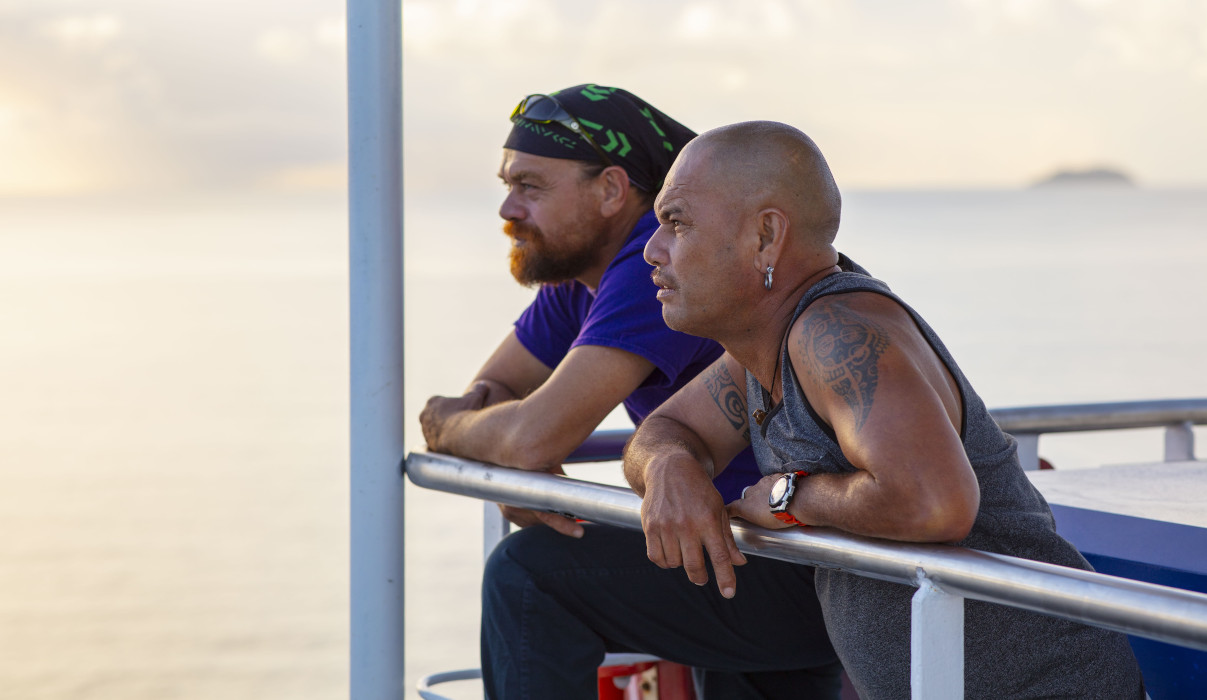 Day 13
THURSDAY – Return to Tahiti (Papeete) 
This is the end of our journey. It's time to say Nānā! (Goodbye) to your travel companions, to the Polynesian staff and Aranui guides.
What's included
RATES INCLUDE
Cruise transportation and related taxes (tourist tax, port tax, fuel, TDC), shipboard accommodation, 3 meals per day, a bottle of wine to share among 4 passengers for scheduled onboard meals, lunches in local restaurants, planned guided shore excursions to remote villages and archaeological sites, cultural dance shows, lecturers onsite and onboard.  Rates are per adult, in double or single occupancy. These fares are correct at the time of printing and are subject to change; with or without notice.
RATES DO NOT INCLUDE
Shipboard purchases, liquor, gratuities, port taxes other than those specifically provided for, and other personal items. Rates quoted at the time of printing are based on current costs and are subject to change up to and including the date of sailing.
SCHEDULE & EXTRA COST PROVISION
If, due to weather or other uncontrollable reasons, you are required to spend one or more additional nights, you will be responsible for your own hotel and meal costs. In addition, because the primary function of vessels in the service of Compagnie Polynesienne de Transport Maritime is to carry freight, the departure dates, ports of call, and duration of cruises may be subject to variation both prior to departure and en route. Freighter passengers should have a flexible time schedule and anticipate the foregoing possibilities. While we do everything possible to inform and assist our clients, neither CPTM nor its agents will assume additional expenses, hotel or meal costs associated with delays or changes in itinerary and schedules.
ITINERARY CHANGES
Routes and activities are indicative and can be modified according to weather conditions or availability. CPTM pledges to make every effort to operate all cruises as advertised. CPTM reserves the right to alter or curtail the itinerary, or substitute sightseeing, ports of call or conveyances as deemed necessary.
Speakers
Guest lecturers who specialise in the Marquesas and other fields related to French Polynesia such as history, culture, art or archaeology, will share their knowledge and insights as part of a series of onboard lectures throughout the year. Lectures are held in conference rooms.
Optional excursions
At every port, guests can enjoy included excursions.  For a bit more adventure, there are optional activities from which to choose. The optional activities can be booked on board and at an additional cost.