Please select the brochure(s) you would like to receive, by post or by download, and fill in the form. Our brochures are available in English, French and German.

CHECK OUR PROMOTIONS - FOR THE US MARKET ONLY
Please select the discount flyer you would like to download. These offers are valid for residents of the Americas only.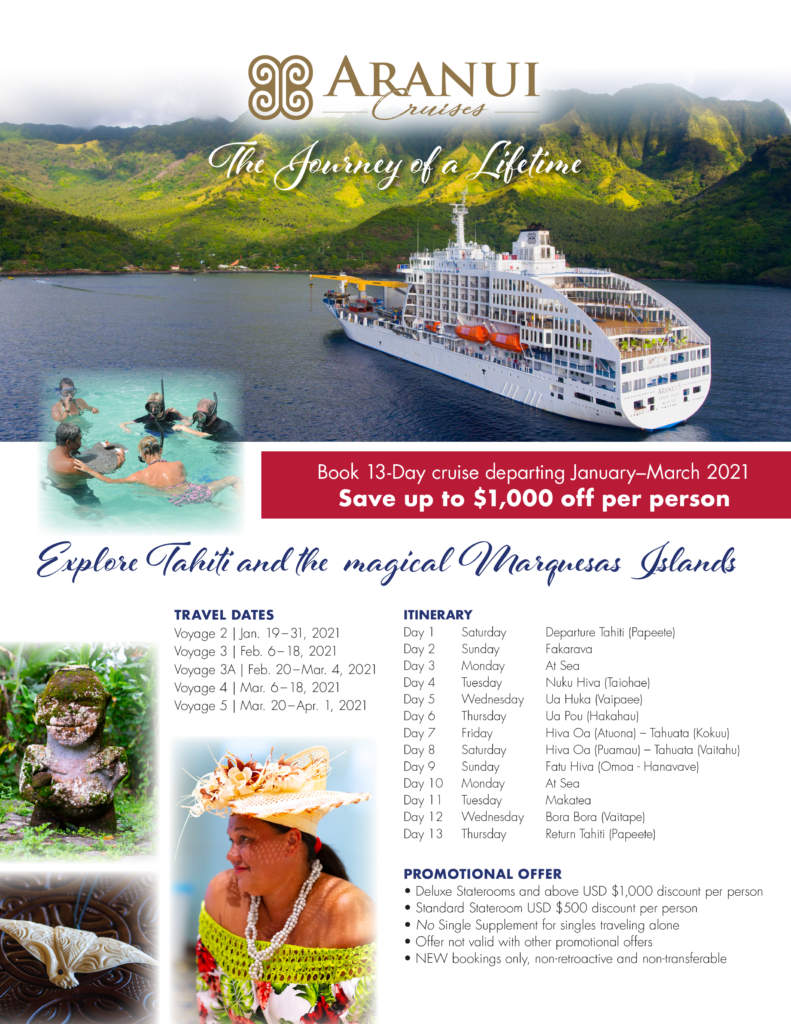 SPECIAL DISCOUNT 2021
MARQUESAS ISLANDS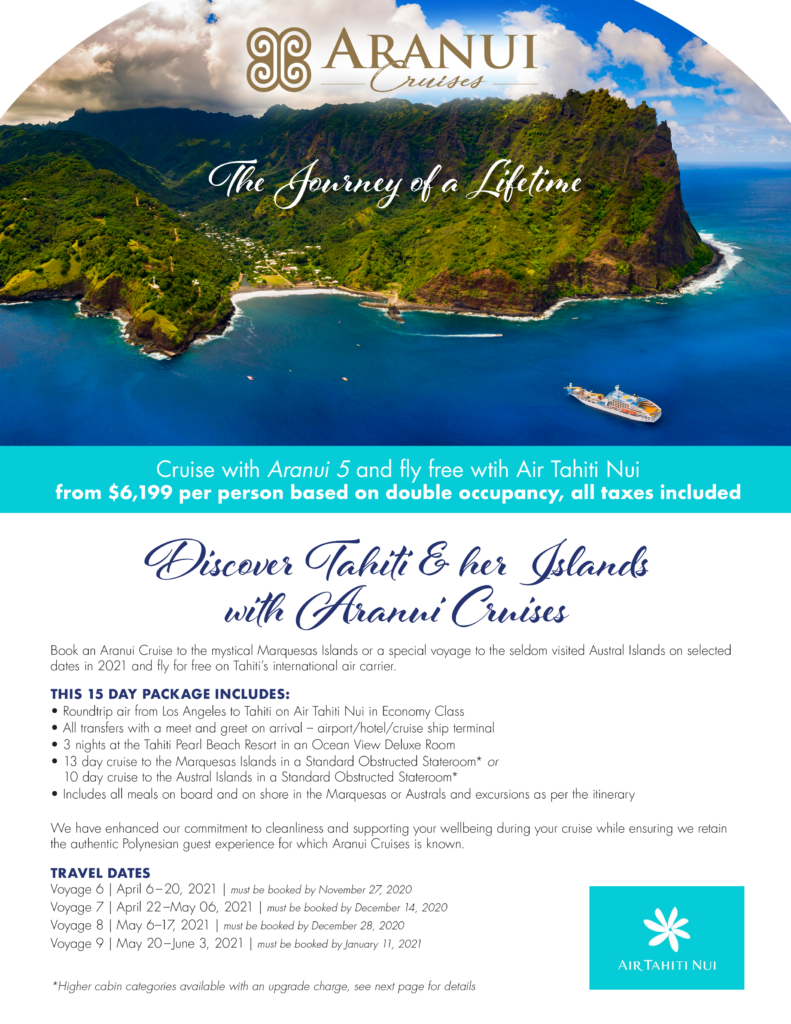 FLY FREE OFFER
WITH AIR TAHITI NUI

RECEIVE A BROCHURE BY POST