Tips for Your Marquesas Islands Cruise by Chantal Cooke
---
26/04/2023
Award winning journalist Chantal Cooke, from PASSION for the PLANET, joined one of our cruises to the Marquesas Islands in January 2023. Here are her tips to help you get the most from your trip.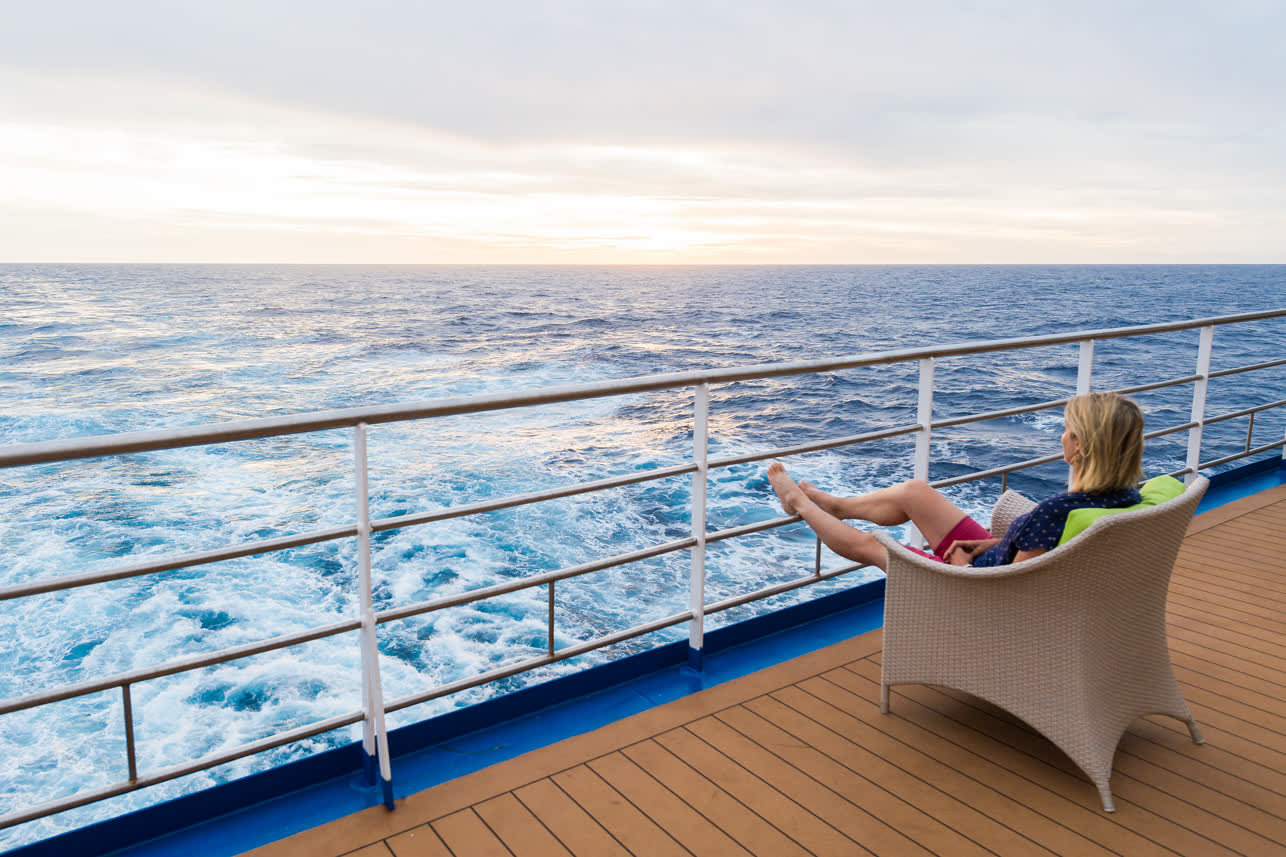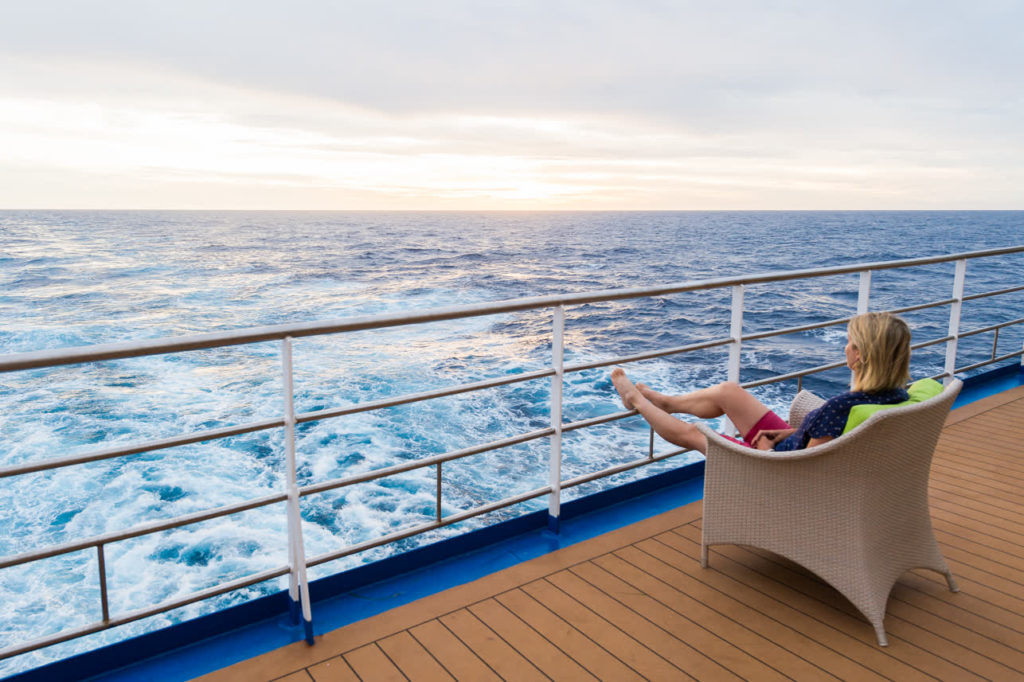 GENERAL TIPS:
Phone/WiFi
If you'd like to stay in touch with your family and friends, then you'll need WiFi. Although there is WiFi on the ship, it can be quite limited – and only available while you are on board. Instead look for a local SIM card.
I bought a Vini SIM Card for around £60. This gave me more data than I needed and meant I could stay in touch easily and even make phone calls home (via WhatsApp) without worrying. In addition, I could use it in on board and on each of the islands. It meant I wasn't spending my valuable island time searching for a café with WiFi (which a lot of people were doing!)
Don't go for a Vodafone SIM, as although it is cheaper, it doesn't work on the Marquesas.
Currency
If you have time, change some local currency in Tahiti before you leave. Some sellers on the islands accept dollars but there is no guarantee, and the exchange rate is a bit fluid. A few of the islands have ATMs but do you really want to spend your time hunting for a 'hole in the wall'?
Souvenirs
The traditional dress, the Pareo, is available everywhere and the prices are fairly consistent whether you buy in Papeete or on the islands – so if you see one you love, just go for it!
Black Tahitian Pearls are, of course, very popular and if they are on your shopping list there is no hurry to buy the first you see. They are available everywhere and prices are similar wherever you decide to buy.
Local handicrafts are not as cheap as you might think, expect to pay min 3000 French Pacific Francs (XPF) for a small Tapa. Seed necklaces are around 2500 XPF, and a handcrafted ukulele is around 25,000.
Laundry
Laundy is available on the boat. There are two set days when the staff will take your laundry and return it clean and folded, and for any other times you can pop to the 'laundrette' yourself (washing powders etc. are available from the on-board shop). For light washing, it's easy to hand-wash in your cabin and everything dries quickly – so pack light.
Food
If you have a special diet or any allergies, then remember to let the crew know well in advance of your arrival so they can prepare.
Don't waste time bringing snacks; there is plenty of food, plus free tea/coffee and water available throughout the day, and snacks (like crisps and choc) can be purchased in the on-board shop. If anything, you will eat too much!
Briefings and Information
Go to the briefings each day – they are very, very useful.
It's worth considering buying the 'Mave Mai' book in the shop (around 2200 XPF). It is a little bit out of date but still packed with loads of useful, interesting information about the islands, people, and wildlife.
USEFUL INSIGHTS & PACKING
Now let's take a look at each island you'll be visiting. I've included a few notes I think may be useful to know in advance and some tips on what to pack/wear for the day.
For every island
Remember to pack your camera/camera phone, some waterproof eco-friendly sun lotion (and apply this before you leave the ship), sunglasses, and a refillable bottle of water – filled-up before you leave the ship.
Fakarava (swim with nurse sharks)
All the walking here is flat, so plimsols, sandals, or flip flops will be fine. If you want to go into the water (and it's lovely, so I recommend you do) then you'll need water shoes as there is a risk of stone fish.
If you enjoy snorkelling, pack your swim gear and borrow a snorkel and flippers from the ship. Pack a beach towel and a wrap to put on so you don't need to change out of your swimsuit on the beach.
You'll need local currency as there isn't a bank or ATM on the island, and you may want to buy local crafts or a fresh coconut to drink from.
You can hire a bicycle if you fancy seeing more of the atoll, although there isn't a huge amount of time. If you do decide to hire a bike, you'll need local currency.
One of the highlights is swimming with the nurse sharks. There is no danger – they are small and don't like to eat humans. The water is crystal clear and warm – so dive in!
Nuku Hiva (visit the cathedral)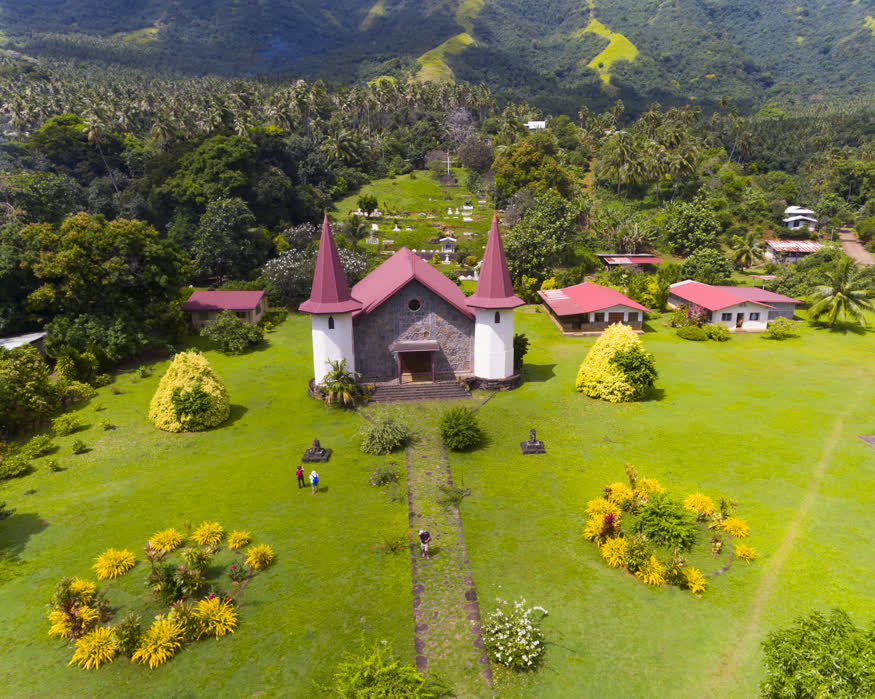 Unless you can speak good French, ensure you ask for an English-speaking driver. It is not always possible, but it is worth asking.
On your feet, I'd recommend walking trainers. There is no need for big hiking boots, but I wouldn't recommend flip flops either, as there is some 'off road' walking and a little gentle 'scrambling', so trainers are ideal.
Pack some mosquito repellent.
There is no need for swimwear.
Bring some local currency, but if you are running low there is an ATM you can access towards the end of the day (but not at the start).
Oa Pou (look for Flower Stone handicrafts)
For your feet, I'd suggest wearing walking trainers or sturdy sandals – there is no need for hiking boots.
Bring local currency, but if you need more there is an ATM.
There is a small convenience store on the island where you can get chocolate, biscuits, rum and a few other supplies if you need them.
Pack your swimwear as there is a great beach for a swim. Pack a beach towel and a wrap to put on so you don't need to change out of your swimsuit on the beach.
Want to try something a bit different? Then hire an outrigger and go sea canoeing! You'll need local currency for this, and the hire 'hut' is on the beach a very short walk from the ship.
Ua Huka (home of the endemic Ultramarine Lorikeet)
Unless you can speak good French, ask for an English-speaking driver. It is not always possible, but it is worth asking.
For your feet? Walking trainers (no need for big hiking boots) or sturdy sandals. There is a little walking, but not much unless you choose to hike back to the boat towards the end of the day. This route is mainly downhill on a surfaced road, so if you love flip-flops, you could get away with wearing them.
You'll need local currency as there is no bank on the island, and you may want to buy local crafts.
I know I said I wouldn't mention cameras… but you really do need one for this island! There are some amazing views. Also, if you have them, pop your binoculars in your bag as this will help you spot the turtles and rays swimming in the surf, plus, if you are lucky, the rare endemic blue lorikeet flitting between the trees.
There is no need to pack your swimwear.
Hiva Ua (visit Gaugin's grave and the museums). Visit One.
For this visit, I'd suggest walking trainers (or walking boots if you prefer) if you intend to do the hike. If not, then sturdy sandals would be OK, but probably not flip-flops.
Sunglasses and a sun hat are a good idea for the hike as you'll be very exposed.
Bring some local currency if you have it, if not you can get some from the ATM in the village. You will definitely need local currency if you want to visit the museums, buy a drink or treat yourself to some local handicrafts.
The museums are both closed at lunchtime, so if you do the hike to the cemetery its then best to go straight to the museums.
Hiva Ua (home of the giant Tikis). Visit Two.
This is where you'll see the big Tikis – and they are well worth visiting. A 4×4 will take you there and then you can choose to drive or walk back.
You could get away with wearing flip-flops, but I'd recommend slightly sturdier shoes as the ground is uneven.
You'll need water shoes if you plan to paddle or swim, plus, of course your swimwear. Take a towel and a wrap or something you can throw on quickly, so you don't have to change on the beach. We found a wrap was the easiest option as it is very light to carry, and you dry quite quickly in the heat. As you'll be heading back to the ship for lunch, you really can just throw something on over your swimwear.
Tahuata (known for its bone carvings)
You'll definitely need local currency to buy a coconut (100 XPF) and other drinks. There is no ATM.
It's fun to stop at the local bar for a juice or beer. You'll need local currency. As a rough guide, a can of pop is approx. 300 XPF and a fresh fruit juice is 400 XPF.
For your feet; flip-flops or sturdier shoes if you prefer. Plimsols and sandals would be fine too.
Fatu Hiva (the place to buy Tapa)
If you are hiking:
Wearing decent walking shoes/boots is highly recommended. It is a long hike uphill and then the downhill is very steep (and very long!). So, you'll need good supportive footwear. Don't let the distance or the uphill nature of the hike put you off – it is actually much easier than I was expecting, and well, well worth the effort.
Add lip protection to your sun protection pack – I managed generally to avoid getting my skin burnt by topping up the lotion regularly, but forgot my lips! Not a great look the next morning.
Definitely pack your sunglasses and a sun hat as you'll be very exposed most of the day.
You may want a change of shoes for when you finish the walk, I didn't bother, but I think my feet may have thanked me if I had had a pair of light sandals/flip-flops to change in to (but remember you have to carry them).
You will sweat buckets, so you may want a top to change into at the end (again, I didn't bother, but it depends how uncomfortable you think you may feel).
Pack local currency as there are handicrafts to buy at the end of the hike (and no ATM).
If you have one, then a cloth or neck scarf that can be wetted and put on your neck to help keep you cool, is nice. I didn't have one and was fine, but my friend did and said she really appreciated it.
There is a good, substantial lunch at the top of the mountain, so there is no need to carry much food – perhaps a banana if you feel you may want a snack on the way up. And do remember to pack a couple of bottles of water – you'll need them.
A 'bum-bag' or small rucksack is sufficient – don't overload yourself.
When you reach the top and stop for lunch, remember to reapply your sun cream (we forgot and got a little burnt.)
If you like to use walking poles, then this is the time to take advantage of them.
There is no need to pack any swimwear.
If you are not hiking:
If you opt for the 4WD excursion, or simply to hang out in the village and then back to the ship for the lunch and the sail round the island, then flip flops (or you preferred equivalent will be fine). You will need local currency as there is no ATM.
Rangiroa (black pearls)
There is a free bus that will take you to a scrappy looking pearl farm with a posh shop (credit cards taken) selling lots of black pearl jewellery. It's also worth the short walk to the other end of the island where there are some handicrafts and a café with food and drink (local currency needed).
In terms of footwear – whatever you feel comfortable in. Flip-flops if you like them, light sandals, or whatever suits you for flat walking and sandy beaches. If you fancy snorkelling or swimming, you'll need water shoes. If you're hanging out on the beach, then remember to pack your beach towel too.
Sea days
You may think that sea days will be quiet – but you'll soon discover there are lots of activities, so you can be very busy. From dance classes and ukulele lessons to talks about the islands and ship, or, of course, just chill with a good book – the choice is yours. You don't need anything specific for the sea days – just whatever you like to do and wear to relax and enjoy yourself. But remember there will be no data/WiFi connection even if you have purchased a Vini card.
Final Tip
One of the great things about joining a cruise is meeting other people. So, at mealtimes, don't always sit in the same place with the same people – move around. I found everyone to be very friendly and welcoming and we met some wonderful people during the voyage.
---
read also