Polynesia Cruise: focus on our stopovers in the Society Islands
---
21/06/2021
An essential element of a cruise in French Polynesia, the Society Islands owe their name to the Royal Society of London, which financed the first voyage of Captain Cook in 1769. There are two of them, the Windward Islands and the Leeward Islands, which can be visited on a dedicated 7-day cruise with Aranui.
The paradise islands at the heart of cruises in French Polynesia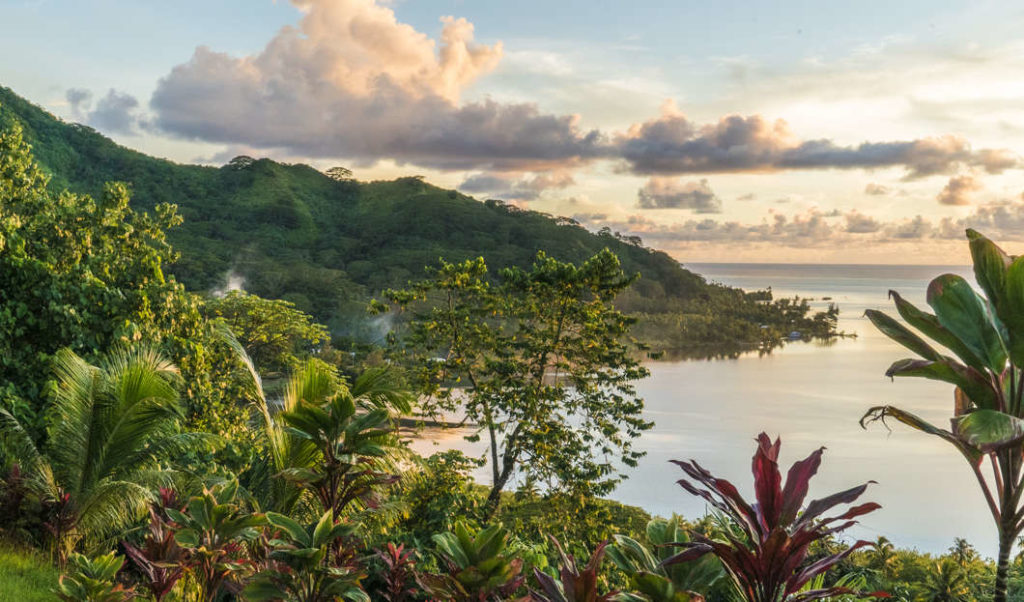 To the east, the three large islands (Tahiti, Mehetia, and Moorea) and the 2 atolls (Tetiaroa and Maiao) of the Windward Islands; to the west, the 3 large islands (Raiatea, Tahaa and Huahine) and the 6 atolls (Bora Bora, Tupai, Maupiti, Manuae, Maupihaa and Motu One) of the Leeward Islands.
Traditionally, foreign visitors disembark on the island of Tahiti, discover the capital Papeete, before going to enjoy the famous islands of Moorea and Bora-Bora. The first one seduces divers with its coral reefs, where you can meet turtles, whales, and manta rays in one of the most memorable places in Polynesia. The second one plunges you into a romantic universe appreciated by newlyweds and nature lovers thanks to its breathtaking fauna and flora.
At Aranui, we favor the less frequented paths to allow you a total cultural immersion during your French Polynesia Cruise. Without omitting these small paradises, we have developed a more atypical itinerary around the Society Islands…
The Aranui cruise in the Society Islands: discover the islands in their natural state
Departing from Papeete, the first stopover is on the island of Moorea, located 18 kilometers from Tahiti; a magnificent island with Cook's Bay on one side and Opunohu Bay on the other. The panoramic view from the lookout of Mount Rotui is simply breathtaking.
Our Polynesian cruise in the Society Islands continues with the discovery of Raiatea, the cradle of Polynesian culture, considered the homeland of the ancients. This land is home to the most spectacular marae – Taputapuātea – a 1,000-year-old temple, a UNESCO World Heritage Site. Then live at the island's pace, Polynesian style, on Maupiti Island: a lost paradise preserved from outside influences where time seems to standstill. The next day, the Aranui 5 calls at the village of Vaitape on the famous island of Bora Bora, before setting foot on Huahine: the secret island of Tahiti. Renowned for its authenticity and the friendliness of its inhabitants, you will have the chance to discover the most extensive archaeological sites in Polynesia and the best-preserved marae (Polynesian places of worship and ceremony).
For more information, click here !
---
read also