Pitcairn Islands: all about the Bounty mutiny
---
01/09/2021
Aboard the Aranui, in the heart of a cruise in French Polynesia, relive the adventures of the Bounty rebels, by approaching the mythical Pitcairn Island. This islet, one and a half miles long and one mile wide, is steeped in history and is still home to the descendants of the sailors of the famous ship, an object of fascination for decades…
The story of the HMS Bounty rebels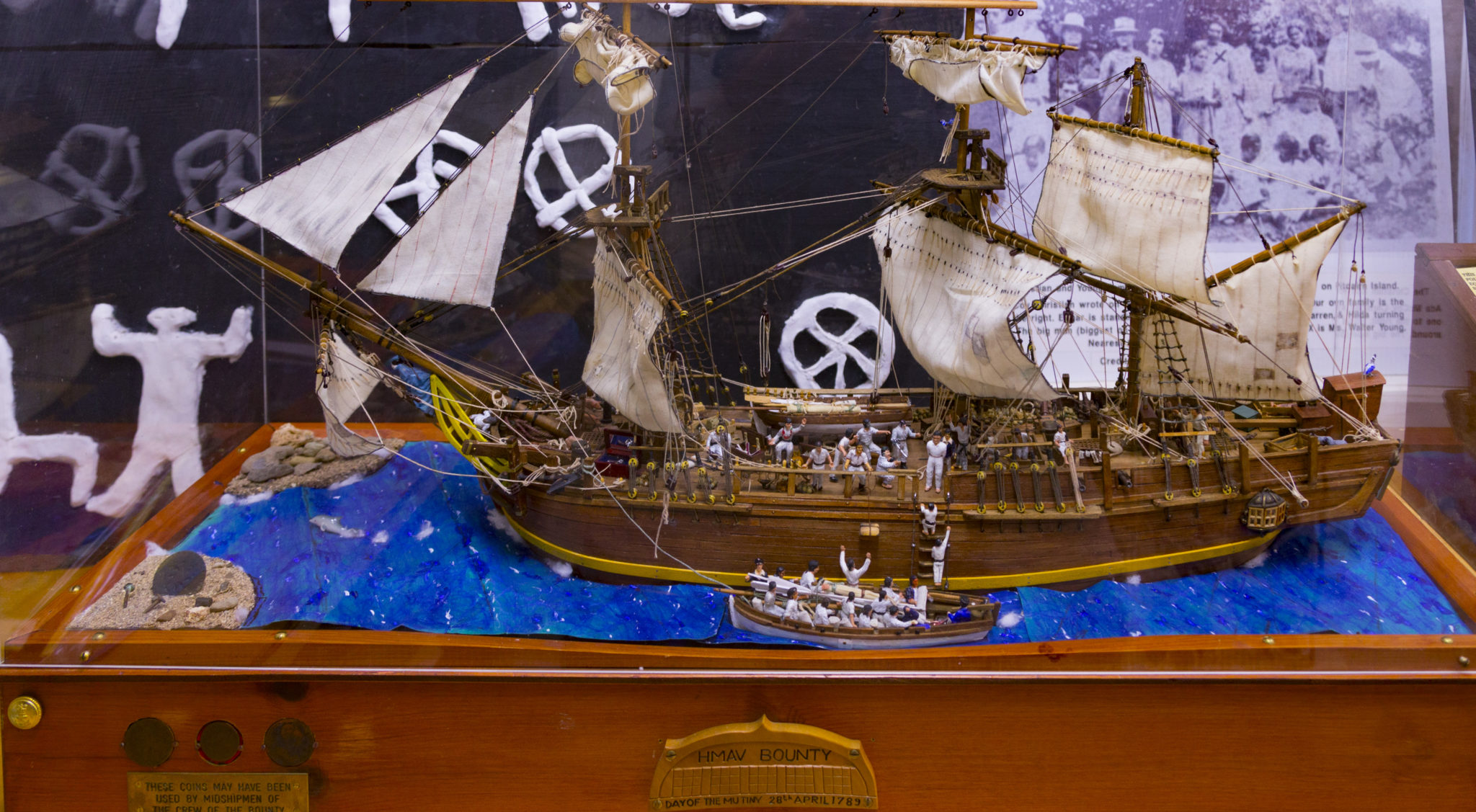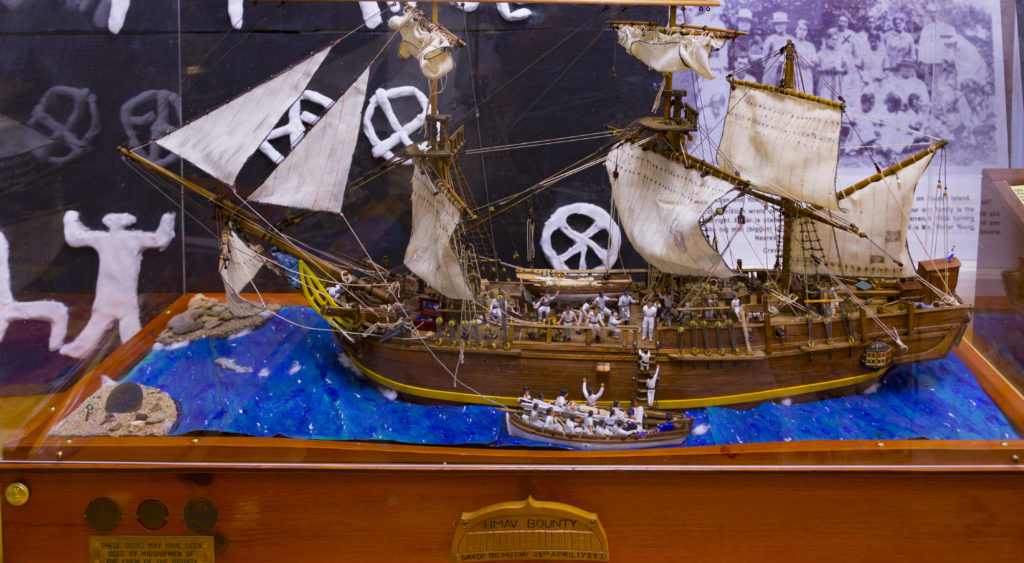 In 1787, an English crew of 45 men undertook a long and difficult crossing to Polynesia to collect breadfruit plants. Under the leadership of the very demanding Captain William Bligh, many tensions arose on board. When they arrived in port, the sailors were seduced by the gentle way of life and the charm of the Tahitian women.
On their way back to England in April 1789, the first mate Fletcher Christian and eight other sailors decided to revolt, leaving the captain and 18 loyal sailors adrift. Returning to Tahiti, the mutineers set out to find a deserted island where they could take refuge. In January 1790, they discovered Pitcairn, an uncharted island, on which they burnt the HMS Bounty, built themselves huts out of wood and leaves, to accommodate 9 sailors and 18 Tahitians (6 men and 12 women).
After the violence of the first years on Pitcairn, punctuated by revolts and murders, only one sailor, John Adams, remained in 1808, with 10 women and about twenty children.
Cruise in French Polynesia: a dive in the Pitcairn Islands
Today, during a cruise in French Polynesia, with a stopover on this island, you can see that the history of the Bounty is very present: 23 January is a commemorative date recalling the burning of the ship, scuba diving sessions allow you to observe certain parts of the ship and the grave of the last mutineer is regularly decorated with flowers.
The island is home to about 50 inhabitants, all direct descendants of the Bounty: in total, 9 different families, more or less related by blood, animated by strong traditions, such as coconut leaf braiding, wood carving or painting on orchid leaves. But a stopover on this island during a cruise in French Polynesia also allows you to observe its natural treasures: species unique in the world, uninhabited volcanic islands, a coral reef in excellent health…
---
read also