Moorea : one of the most beautiful islands of French Polynesia
---
22/04/2022
Moorea – An ideal addition to your Aranui cruise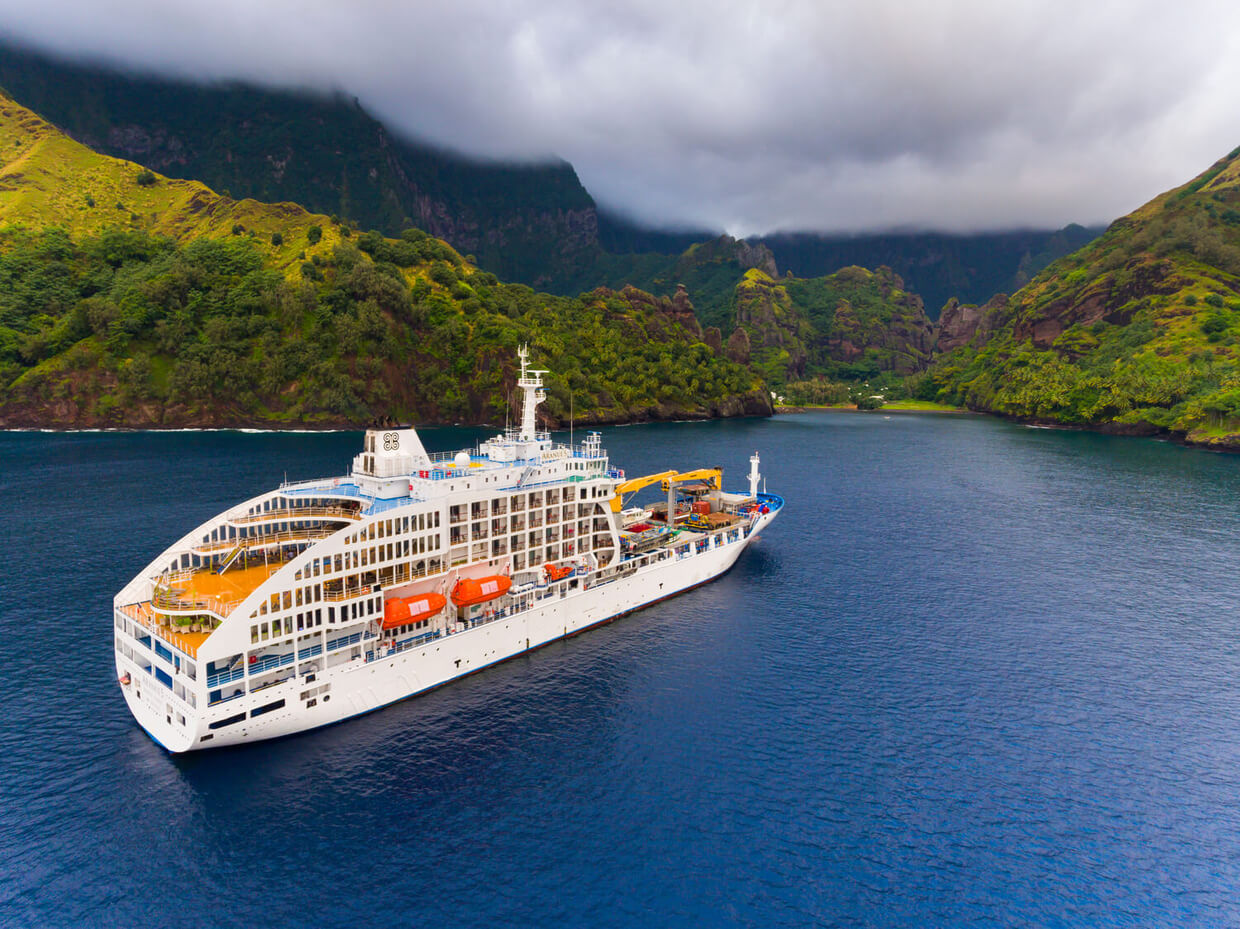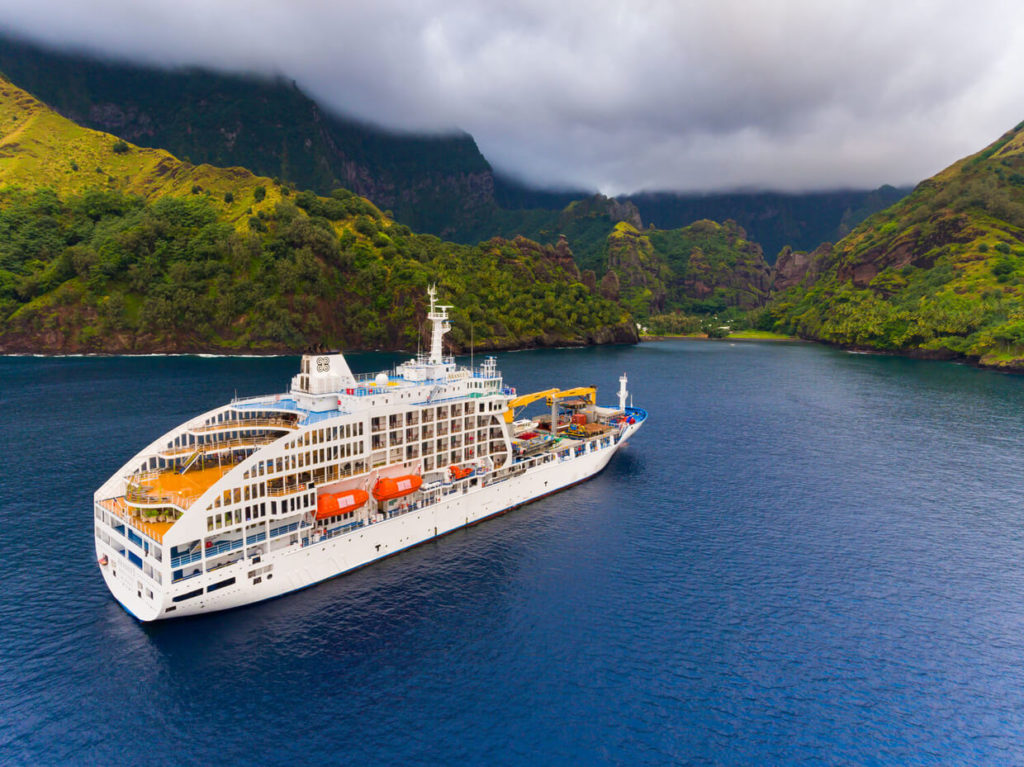 Blue lagoons, crystal clear waters and white sandy beaches – Moorea, "yellow lizard" in Tahitian, is a small paradise island in French Polynesia. Moorea is an ideal addition to your Aranui cruise, as it is the island most easily accessible from the port of Papeete (30 minutes by ferry, with several departures each day). Moorea's appeal has been compared to that of its more famous neighbour Bora Bora, and the heart-shaped island of Moorea (when seen from the air ) makes it a popular choice for honeymoon couples and newlyweds seeking the perfect romantic idyl. Aside from its lagoons and beaches, Moorea is known for its beautiful mountainous landscape, which is covered in dense rainforests and verdant fertile valleys due to its volcanic origin.
Where is Moorea located?
Moorea is a French Polynesian atoll island in the South Pacific Ocean. Geographically, it is part of the Society Islands, specifically the Leeward Islands region. Moorea is known as "Tahiti's little sister" since it is within sight of Tahiti and is separated only by a 17-kilometre strait. Its tropical position, which gives the island it's warm and humid climate also encourages its lush vegetation.
How and when is the best way to get to Moorea?
All jet flight routes to Moorea pass through Tahiti, where a boat service connects travellers to the heart-shaped atoll. Tahiti is also home to the region's international airport, allowing travellers from all over the world to fly in. The most likely route from the UK to Tahiti is via Los Angeles. With temperatures ranging between 28 and 30 degrees Celsius all year, a trip to Moorea is a superb option for exploring the "island above the wind" at any time of year. However, the months of July to September are generally regarded the ideal months to holiday, as the heaviest monthly rainfall is probable between December and February, and the yearly trade winds blow from April to October, making this a popular surfing destination.
How much time should I allow for exploring Moorea?
The compact island of Moorea is only 133 km2, thus it naturally caters to travellers who want to see as much as possible every day, even if only for a few days. Most guests visiting the island stay for four or five days. Those visitors who simply want to soak up the culture, new experiences, or a pristine beach over a longer period of time might choose to spend a week on Moorea and still find plenty of things to do.
What is there to see on Moorea?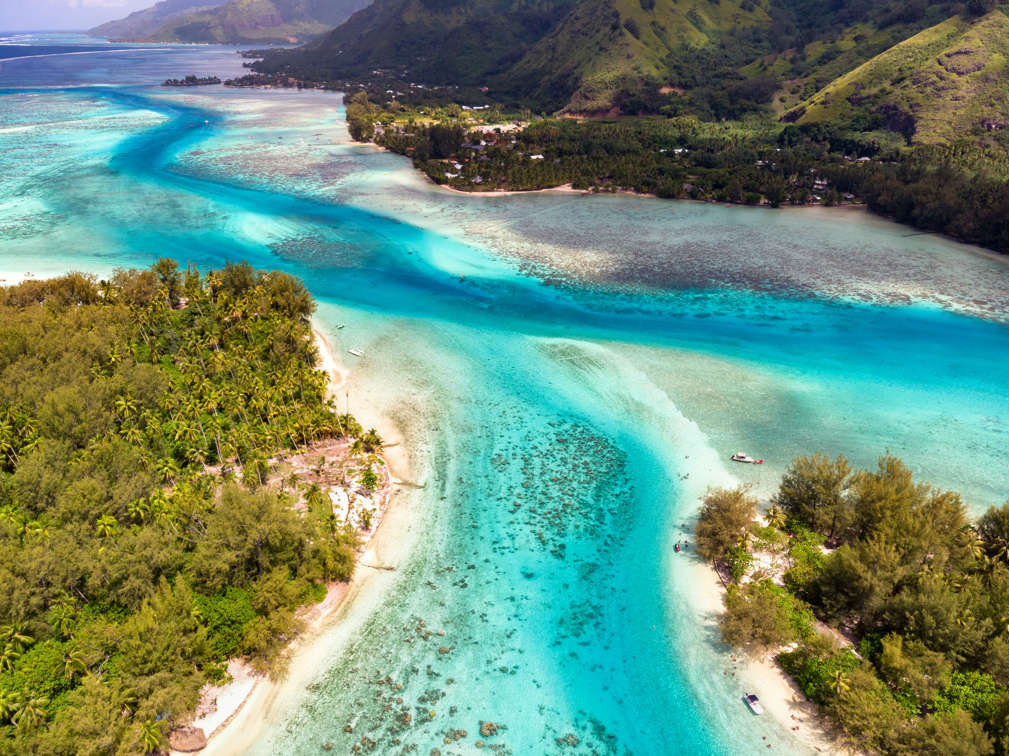 Moorea's two virtually symmetrical lagoons, Cook's Bay and Opunohu Bay, located in the north of the island, are two of the island's most noticeable and stunning features. Each lagoon features pristine beaches and crystal-clear turquoise waters with uninterrupted views of fish and rays. Film lovers might also recognise Opunohu Bay as the location for sequences from the 1984 movie 'The Bounty'.
Moorea's lush jungles and beautiful slopes conceal a plethora of secret rivers and waterfalls. Belvedere Lookout, a magnificent vantage point overlooking Mount Rotui and the two bays to its left and right, offers the best view of the island atoll. The islanders have also constructed the Tiki Village specifically for tourists to experience the most delightful traditional dances, such as the fire dance, and to see handicrafts on display. With weddings able to be performed according to old Polynesian customs.
The sacred places of Marae Ahu-o-Mahine, Marae Titiroa, and Marae Afareaitu, as well as the oldest marae, Marae Umarea, have abundantly conserved culture. The Papetoai Village is another great place to visit to learn about the islanders' daily lives as well as Polynesian culture. Built in 1822, the hamlet also houses the oldest European church currently in use.
What activities can you indulge in on Moorea?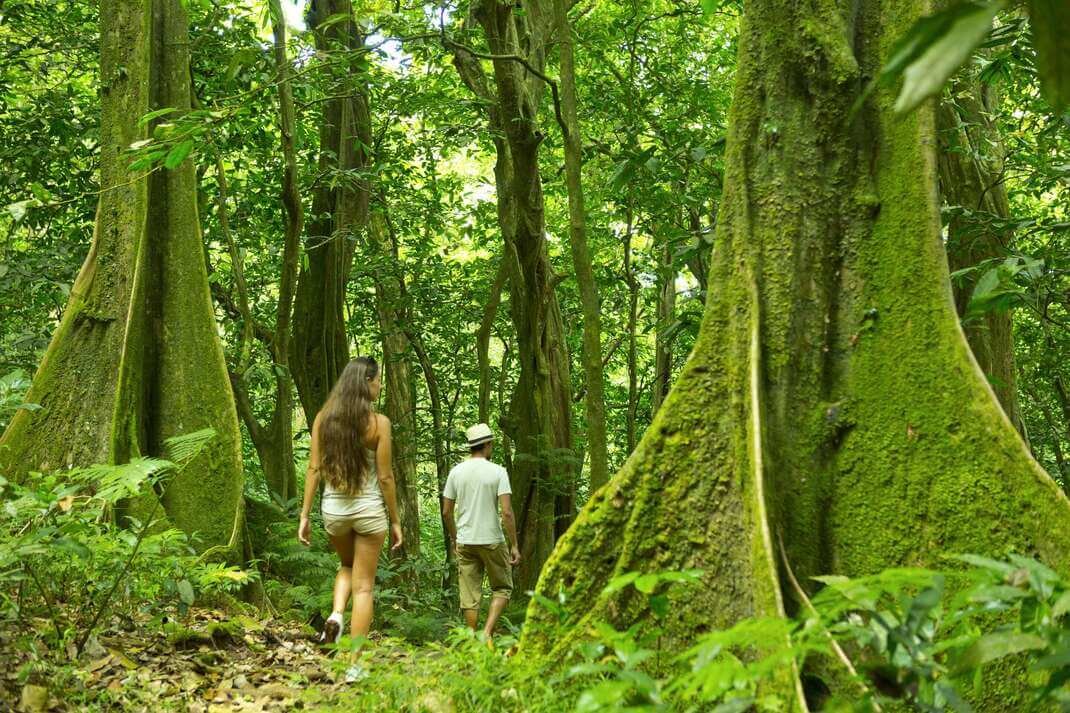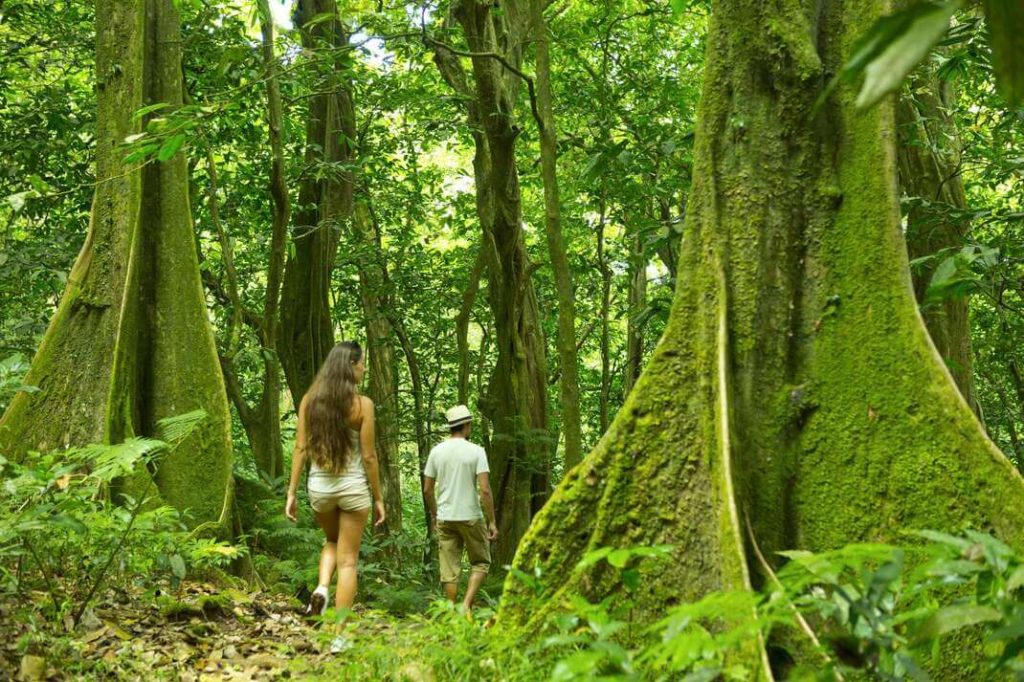 Moorea is a fantastic site for surfers when the annual trade winds sweep across the beach from April to October – especially the Matauvau passage in Haapiti. A snorkelling or diving adventure in the island's crystal-clear seas is also one of the most amazing and exquisite delights of a luxury stay in Moorea. With hundreds of reef fish to be found in the Lagoonarium on the small motu island of Ahi, providing a popular draw for visitors. Large pods of dolphins dwell in waters surrounding Moorea, and visitors can watch them play from the beach or from boats on the ocean. Visitors can even swim with the dolphins at the Moorea Dolphin Center. Also, from July to November, humpback whales can be found in the waters offshore. Providing a once-in-a-lifetime opportunity to interact with these gentle giants.
On land Moorea has lots to offer as well with numerous hiking paths, in particular, providing a choice of options from easy strolls to strenuous mountain hikes. One popular option is the route that runs between the beaches of Cook's Bay and Opunohu Bay, with a trail that takes a path through various orchards and gardens. Only fit and experienced hikers should attempt the ascent to Mont Rotui, the island's second highest mountain at 899 metres, but they will be rewarded with a stunning panoramic vista. Whilst those looking for a more relaxing day might take a private guided quad trip or rent a scooter to explore the island.
Living, shopping and getting around on Moorea
A choice of large supermarkets at Vai'are, near the ferry pier and Cook's Bay have the most diverse food selection. Whilst numerous little shops offer more limited, local food options. Food in general is however relatively expensive when compared to European prices and should be borne in mind when dining out. Moorea has an extensive bus network; however, it operates without a set schedule and is hence not always completely reliable. There are also some taxis, but again one would have to budget for them, and it is best to agree on a fixed price for the service the driver will provide before the trip. Renting a car or a scooter is the most reliable and autonomous way to navigate around the island of Moorea.
Would you like to take a cruise to Polynesia? Discover our annual cruise calendars until 2022.
---
read also