Learn about the ancient art of tattooing with Aranui Cruises in Polynesia!
---
22/03/2021
Beyond a simple ornament, the Polynesian tattoo is one of the most beautiful riches of Polynesian culture. Today recognised all over the world, it fascinates and arouses curiosity. Step on board Aranui 5 for a cruise in French Polynesia, and discover an ancestral art, with an indelible memory that is considered among the most beautiful of its kind.
The Polynesian legend on the art of tattooing
Although it remains imprecise in time and history, the origin of the word "tattoo" is definitely Polynesian since "tatau" refers to a kind of identity card – and more specifically, to the expression of personality, sexual maturity, genealogy and a place in society.
Today, whilst the techniques have been modernised, the ancestral know-how remains the same: each motif refers to values, animals or plants… with all these elements reflecting the identity of the wearer. According to these principles, no two tattoos are the same and your cruise in French Polynesia will make you unique and mark you in more ways than one!
Sail to the rhythm of Maori legends on your cruise in French Polynesia
In Maori mythology the legend of tattooing is told in the story of a young princess called Niwareka, who came from the world below 'the spirit world', and the warrior Mataora. The two fell in love and married, living quietly for a while. One day Mataora became jealous and hits his wife who immediately took refuge with her father Uetonga, in the world below.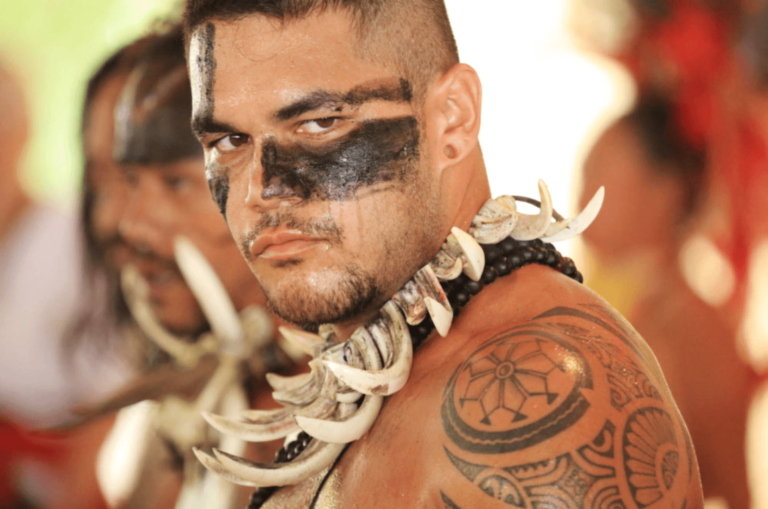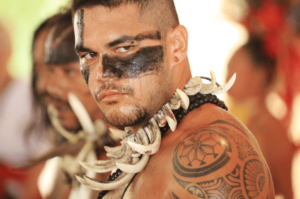 Repentant, the warrior goes in search of her and experiences many trials, before finding her. Over the course of his journey, as the paint of his face gets dirty and damaged, he is mocked by Niwareka's family. After obtaining his wife's forgiveness, he discovers her father's tattoo technique: beyond a simple marking of the skin, it is achieved by puncturing and pricking the skin.
Uetonga then calls the people responsible for creating the motifs to draw on Mataora's face and he tattoos them (painfully) with his tattoo tool. He offers to teach Mataora how to 'Ta Moko', the art of Maori tattooing and he takes a few years to master it before leaving with his wife to go back in to the world of humans to teach the technique.
Take advantage of your cruise in French Polynesia to discover Polynesian culture and the many local legends, soak up a timeless culture and bring back a unique memory – with an unrivalled reputation around the world… on board Aranui 5!
---
read also