How much does a cruise cost: everything you need to know
---
13/02/2023
A cruise is a comfortable sea voyage on a ship along fixed routes between different ports at attractive tourist destinations. In other words, it is a hotel on the move, with many amenities such as restaurants, evening entertainment and wellness.
But the comfort of a cruise also lies in the fact that it is usually a package tour, which is an all-inclusive package without the stress of planning. This is a type of holiday where you can see and experience a lot in a short time without having to organise much yourself. Even the flight can be booked directly. Overall, you get very good value for money thanks to the numerous offers onboard such as full board, a varied culinary offer, activities and wellness. A cruise is also a nice opportunity to make new contacts and have company.
Cruising is now enjoying steadily growing popularity. And not least because on a cruise you can discover several destinations at once without having to constantly repack your suitcase and also enjoy special comfort. What used to be popular with the older generation now appeals to young and old alike. The shipping companies have therefore adapted their offers to the increasing demand and also the young clientele. Cruises are no longer only available to well-off pensioners. They are now available from any port in the world, in all price and comfort classes.
Various types of cruises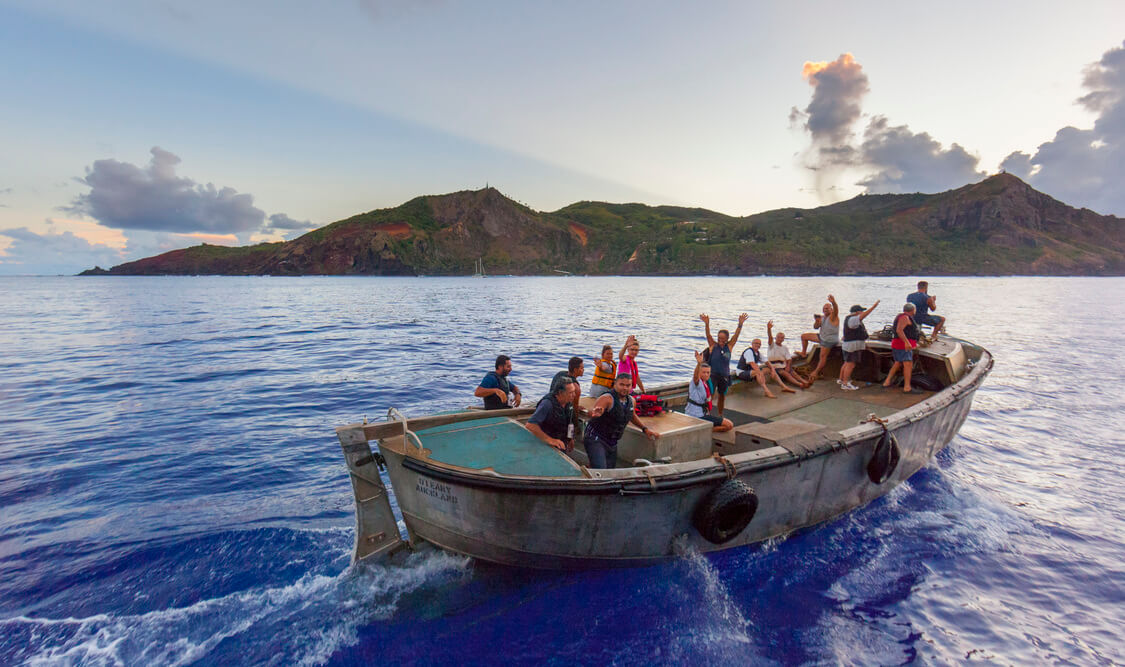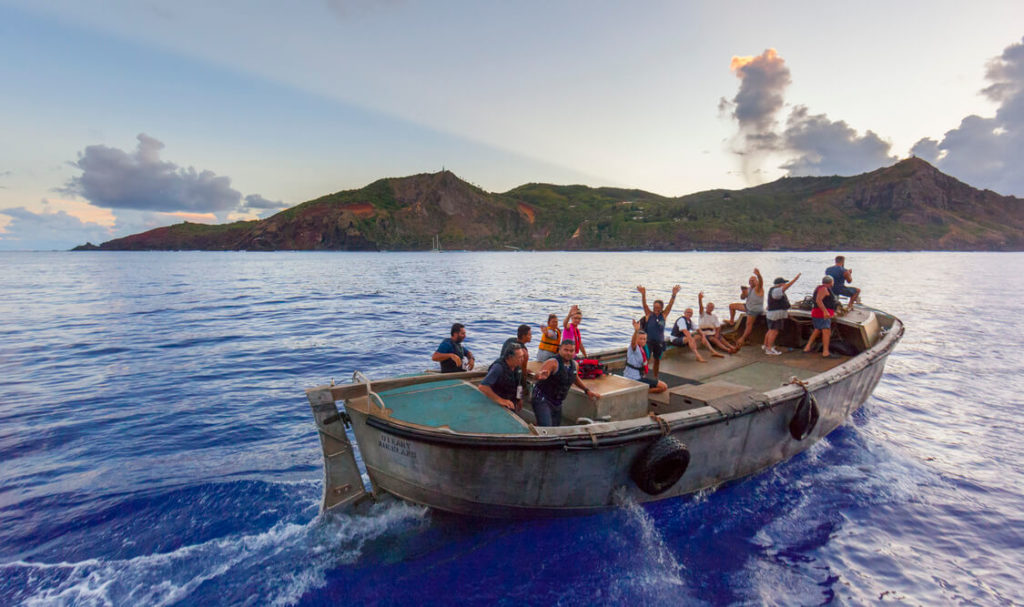 The shipping companies have adapted to the demand and offer a suitable holiday for everyone. There are cruises that are specially tailored to families. If you are interested in a particular theme, you can book a special theme cruise, such as culture, water sports. There are also numerous variations in the duration of the different cruises: From a short trip for 2-3 days to a long cruise lasting weeks, everything is possible. In French Polynesia, most of the cruises depart from the port of Papeete.
The price of a cruise by type of journey
The cost of a cruise is also very variable, depending on the type of trip you choose. The shipping companies offer many different packages, different routes with or without flights at different prices.
French Polynesia as a cruise destination
French Polynesia is a French overseas territory in Polynesia. It is located in the Pacific Ocean and comprises 118 islands and atolls, which are assigned to five archipelagos. The best-known islands are Tahiti and Bora Bora. The official language is French.
French Polynesia enjoys around 3000 hours of sunshine a year and is an ideal year-round destination for holidays in a dreamlike setting. With its palm trees and white sandy beaches and its islands, it is a dream cruise destination. As local hotel costs are very high, in some cases over 1,000 euros per night, it is a good idea to explore the islands by cruise ship.
The Polynesian islands visited during a cruise in French Polynesia are mostly Moorea, Huahine, Bora Bora and Tikehau, Tahiti.
Many different activities are offered on board of the ships and on the islands visited. The islands offer the best conditions for all kinds of water sports, such as snorkelling, diving, jet skiing or catamaran sailing. But the islands can also be explored very well on island tours by car, jeep or quad bike. On the ship, passengers also enjoy the spa, evening entertainment and culinary delights.
French Polynesia is an ideal destination for nature and water lovers, as the islands offer breathtaking natural beauty. The islands have beaches of white and black sand. Hikers are drawn to the island's interior, where steep mountains, dense rainforests, a rugged hinterland and impressive waterfalls present themselves. Tahiti enchants visitors with its mountain rainforest and the capital Papeete, Moorea fascinates with its striking Mont Rotui. The water in the famous lagoon of Bora Bora is pure blue. In total, there are more than a hundred inhabited and countless uninhabited islets, blue-green lagoons and many colourful coral reefs to discover while island-hopping. The lush tropical flora with orchids, palms, guava bushes and mango trees as well as the sweet scent of jasmine, vanilla and tiare are particularly fascinating.
Cruises with the Aranui: a unique travel experience in French Polynesia
Aranui Cruises offers a unique cruise ship: the Aranui 5. The ship shuttles between the most remote islands of the South Seas as a mixture of cruise ship, ferry and freighter. This combination allows for authentic contact and the opportunity to spend valuable time with the inhabitants of the South Sea islands. The Aranui 5 has comfortable cabins and suites with balconies for the travellers as well as a swimming pool, sun deck and restaurant.
A journey with the Aranui 5 offers great advantages compared to other cruise ships. As the Aranui 5 also functions as a cargo ship, passengers have the opportunity to visit less touristy islands and experience the islands in an authentic way, away from the tourist hustle and bustle. A particularly valuable experience. At the same time, the passengers on board enjoy the comfort of a classic cruise. With Aranui you can discover the Marquesas, Austral, Society, Pitcairn or Gambier Islands.
How to choose your cruise in French Polynesia with the Aranui
First of all, your cruise with the Aranui will depend on the chosen travel time, the duration and, of course, the route. Each route has its own advantages. Pick the one that interests you the most. Aranui also offers some routes without cargo delivery. Your budget and desired activities are taken into account when finding the route. The price of your Aranui cruise will of course also be influenced by the cabin category and the travel time. Choose between an inside cabin, cabins with windows, balcony cabins or suites. Aranui offers a low season discount on selected routes or even a 30% discount on routes that are not heavily booked. It is worth booking spontaneously and at short notice.
The various factors that influence the cost of a cruise in French Polynesia
The prices of a French Polynesia cruise can vary greatly, as various factors influence the pricing. The duration of the cruise is an important criterion. The season in which you travel also influences the final price. For example, Aranui offers special low season discounts from January to March. Meals and excursions are already included in the price. Alcoholic drinks, flights and other extra personal expenses are not included.
How to get the best price for a French Polynesia cruise with Aranui
To get the best price for your cruise with Aranui and spend less while visiting one of the most beautiful islands of the South Seas, it is either worth booking well in advance to secure the best cabins and early booking discounts, or booking a route with weak booking occupancy at very short notice to take advantage of a last-minute discount and enjoy special deals. It helps if you are very flexible with the duration and date of your holiday.
The less expensive cabin categories are dormitories, followed by staterooms. Whether you travel alone, with friends or with your family, Aranui offers single cabins as well as double, triple or quadruple cabins.
The Aranui Cruises offer attractive deals in low season, for seniors but also on its special cruises to Cook, Austral, Pitcairn or Tuamotu islands, so that you can pay less.
Price of an Aranui Cruise
A 12-day cruise on the Aranui departing from the port of Papeete is available from 4,747 euros per person in a double cabin with limited visibility, but you can have even a less expensive price if you benefit from special deals. For a junior suite, a passenger should pay from 6,466 euros per person. The average fare for a Royal suite with limited visibility, you can spend from 7,036 euros per person. Those who like it simpler can also book a bed in a shared dormitory for 4 people for 3,145 euros. The price includes full board, a bottle of wine for 4 people for meals taken onboard, excursion programme with an English-speaking guide and the special Aranui service.
Every day during the cruise, our passengers visit the islands with our guides while the crew delivers the freight to the inhabitants. Each day, our staff organizes information meetings to brief the guests on the activities of the next day.
Onboard, tips and gratuities are not compulsory onboard and guests are free to leave something or not, according to how they enjoyed the cruise. At the end of the cruise, a box is available at the reception for gratuities, if passengers wish to offer some tips to the staff or to a particular member of the crew.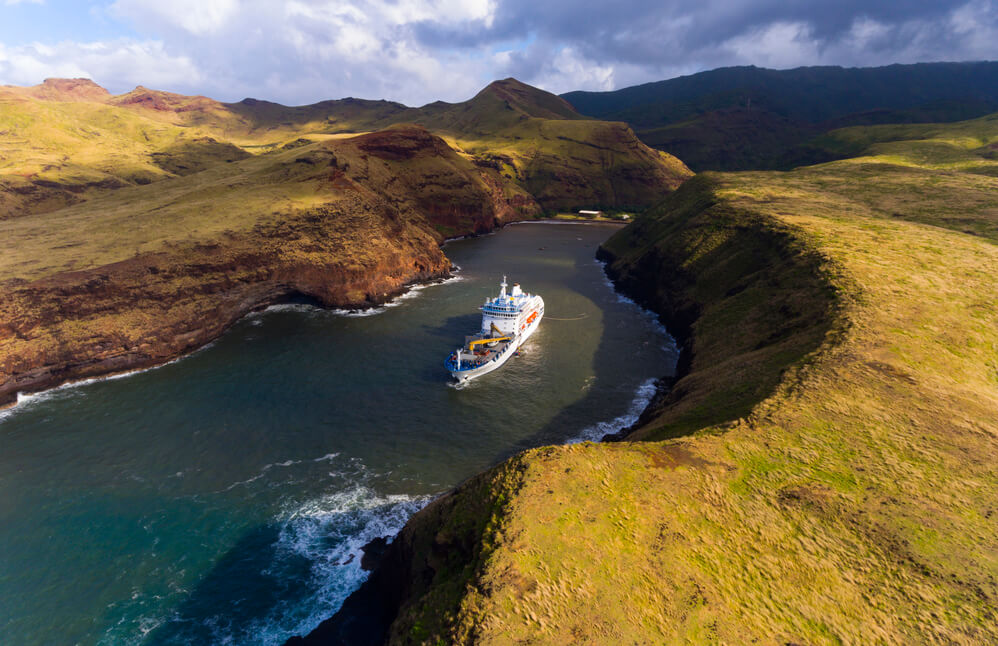 Conclusion
A cruise with the Aranui offers a unique opportunity to travel through French Polynesia and to reach places or islands that are far away from any tourist attraction and are not available with any other shipping company. Here you get an authentic impression of the island world and enjoy a relaxed holiday.
As the number of passengers on the Aranui is very limited, the cruise is in an exclusive and almost private atmosphere. At the same time, however, you enjoy all the amenities a cruise ship has to offer: all meals promise culinary delights, evening entertainment, wellness and excursions.
Why not see if there isn't a suitable offer for you too and book your personal unique travel experience: your cruise with the Aranui through French Polynesia and the magnificent islands of the South Seas.
---
read also