Everything you need to know about French Polynesia and its islands
---
08/12/2021
On the other side of the world, French Polynesia opens its arms to you: in total, 118 islands sheltered from mass tourism, nearly 4,000 km away from the first land … And to allow you to discover them under the best conditions, embark on the Aranui, a mixed cargo ship that supplies the locals, while ensuring optimal comfort for an exceptional cruise in French Polynesia.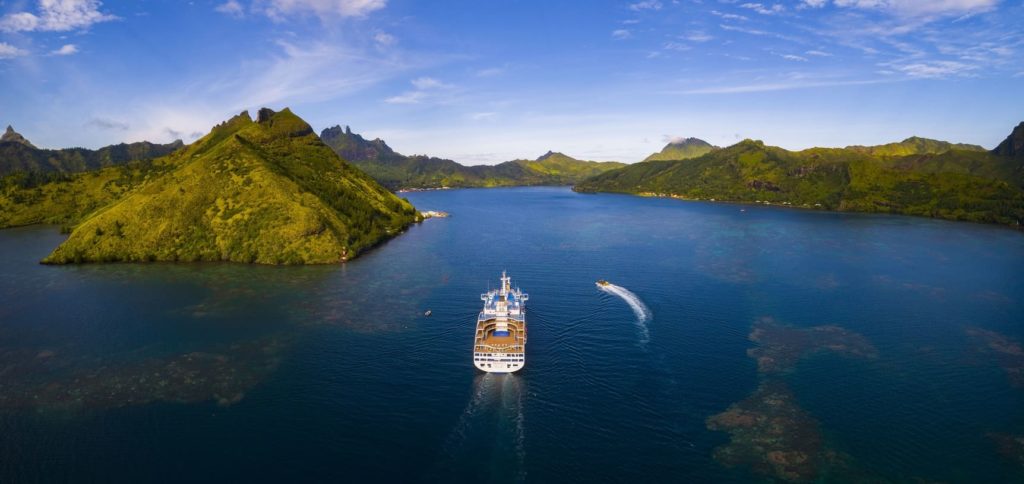 The many islands of French Polynesia
Populated by 260,000 people, French Polynesia nevertheless has a territory larger than the European Union. Its 118 islands are divided into 5 archipelagos with diverse atmospheres and characters
The Society Islands: between lagoons and mountains, they bring together the most famous islands such as Bora Bora, Moorea or Tahiti.
The Tuamotu: favored land for divers, the atolls stretch for several kilometers, like the 80 km by 35 km of the largest of them, Rangiroa.
The Marquesas Islands: 10 islands without coral reefs, they are marked by high peaks and splendid valleys which have seduced artists like Gauguin and Brel.
The Austral Islands: point of observation of whales, the islands of Rurutu, Tubuai and Raivavae are perfect for discovering ancestral peoples, warm and smiling.
The Gambier Islands: paradisiacal landscapes around 5 high islands (including Mangareva) and 18 motu (coral sand island), located 1,600 km south of the capital of French Polynesia.
Why take a French Polynesia cruise with the Aranui?
Only a cruise in French Polynesia aboard the Aranui will give this expedition a taste of authenticity and exception: mixing freight and passengers, this mixed cargo ship sails in distant lands to supply local communities *. Therefore, his tour is based around the needs of the Polynesian population and not just tourist requirements.
On board, its crew is made up entirely of locals, proud to introduce you to their ancestral traditions: charmed by their smiles, your cruise is adorned with a thousand colors, like sunsets over the water, against a backdrop of rhythms. Polynesians and frenzied dances …
Quickly discover the next departures and the different routes offered by the Aranui 5 and start dreaming about your future cruise in French Polynesia.
---
read also