See Aranui 5 on new UK TV travel series 'Martin Clunes: Islands of the Pacific'
---
12/01/2022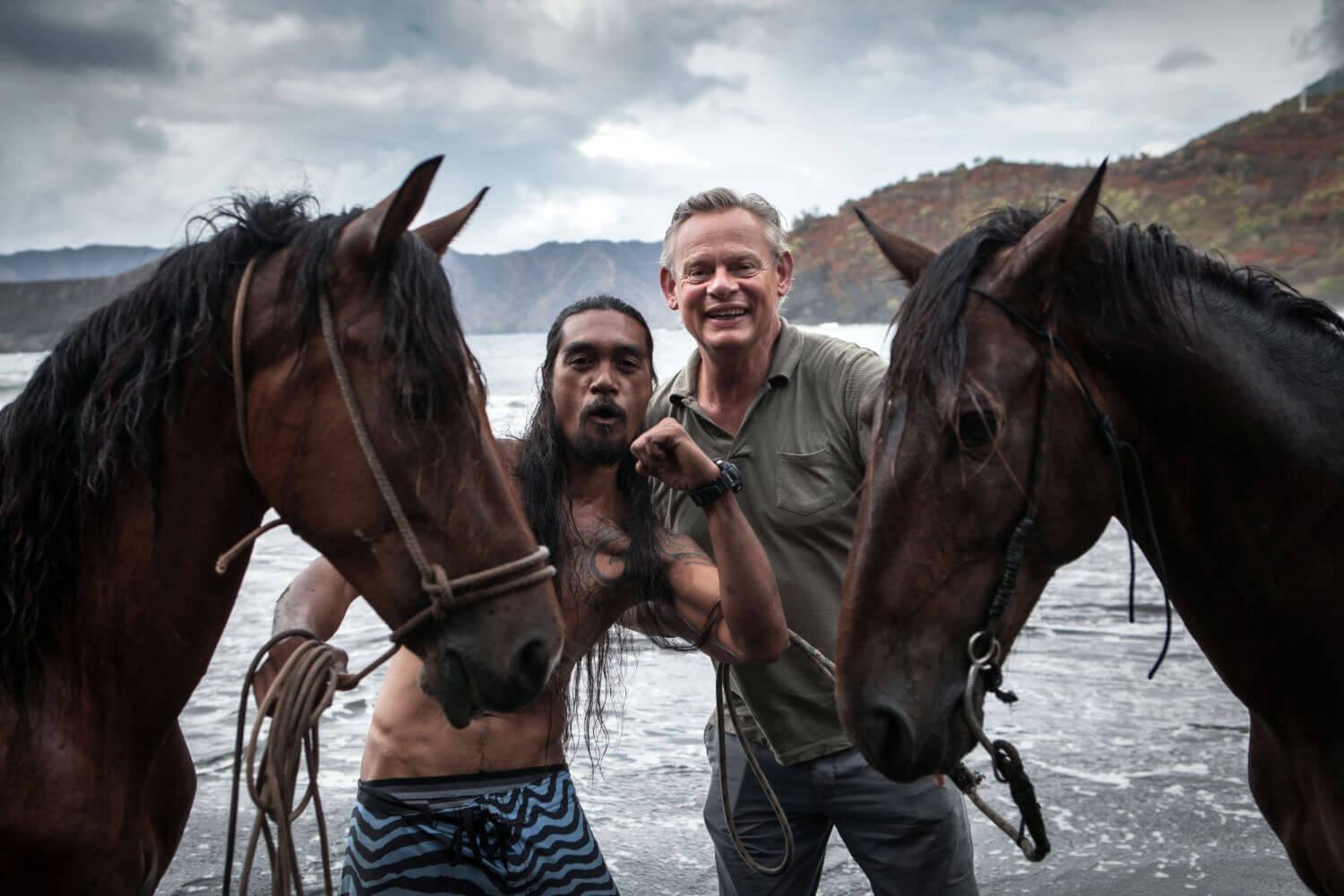 In a new travel documentary series for UK television the British actor Martin Clunes embarks on an epic 10,000-mile adventure in search of the real Pacific. In the first episode of the three-part series, which was broadcast on 13 January, Martin sails aboard Aranui 5 for a voyage to the enchanting Marquesas Islands.
On board he meets the crew and visits the island of Hiva Oa where he joins a local horseman called Jeremy who tames and trains the local wild horses. Martin rides with the horseman, and watches as Jeremy trains a horse in the sea.
In the same episode Martin travels on to Rangiroa, one of the largest atolls in the Pacific, with a reputation for having the best sea life anywhere in the world. 
Viewers wishing to follow in the footsteps of Martin Clunes can join a new 12-day 'Marquesas Island' cruise aboard Aranui 5, which visits all six inhabited islands in the Marquesas. The cruise also visits Rangiroa for a glass bottom boat tour of the lagoon. The island is also known of its pearl production and passengers will be able to learn more about these rare gems and see how they are grown on a visit to one of the finest pearl farms in the Tuamotus.
---
read also