> Routen > MAUPITI, AUSTRAL & TUAMOTU INSELN - 2021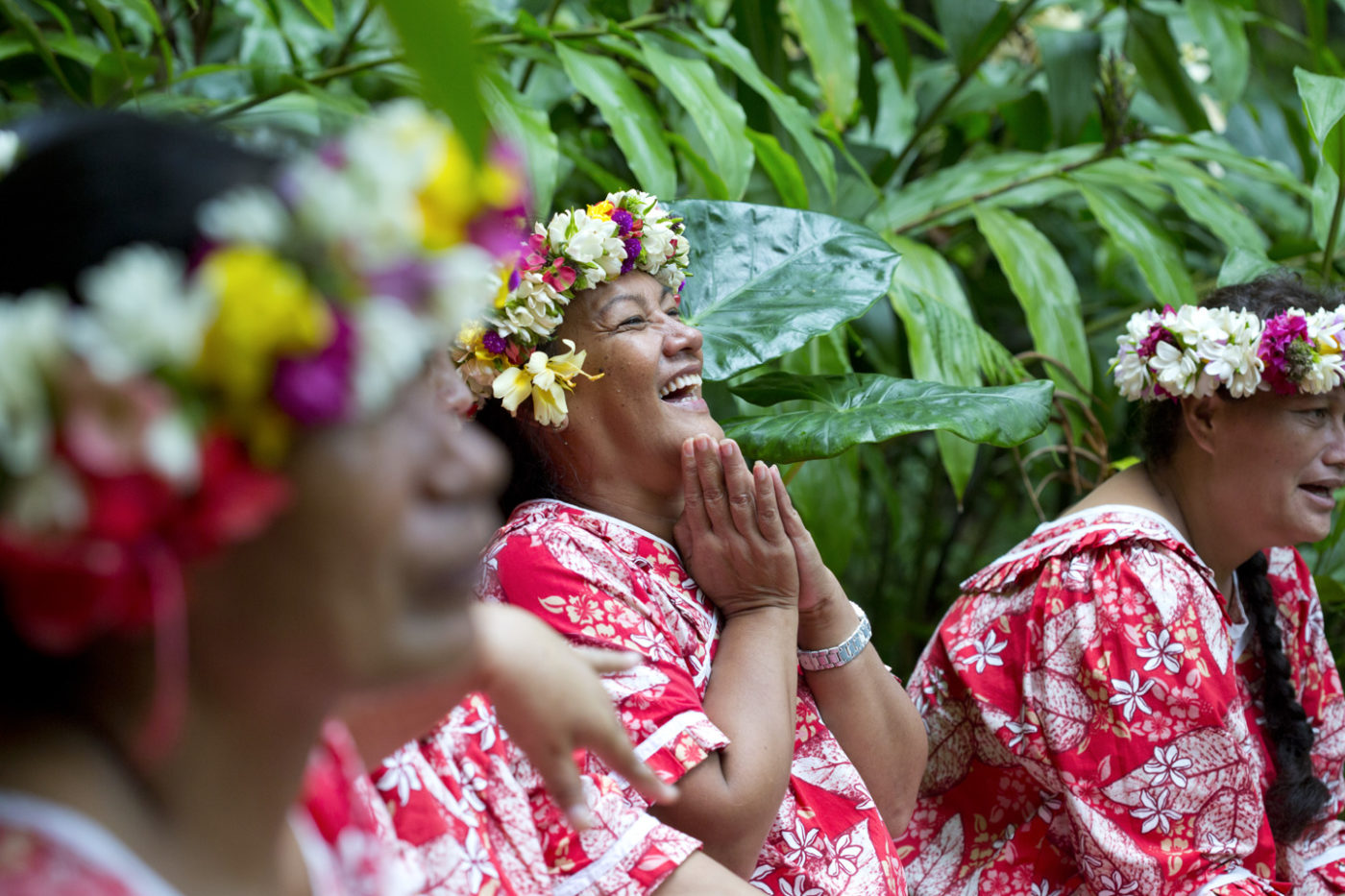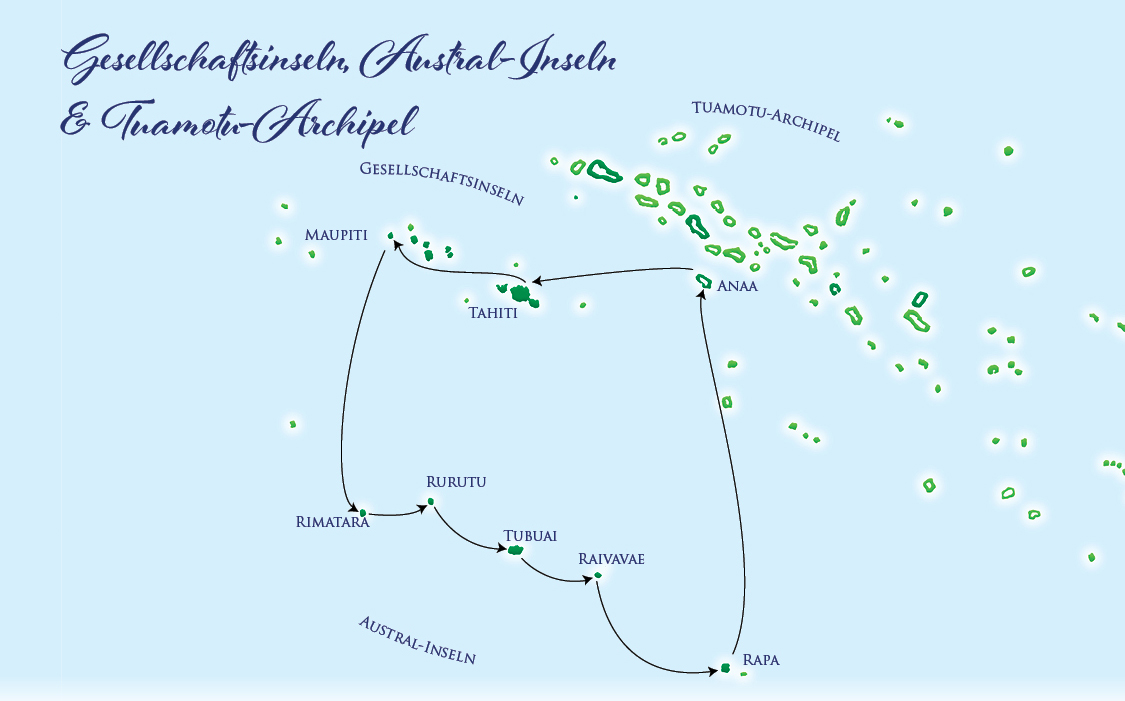 MAUPITI, AUSTRAL & TUAMOTU INSELN - 2021
Von Samstag, 4. September 2021 bis Donnerstag, 16. September 2021
13 Tage / 12 Nächte
Maupiti, Austral & Tuamotu Inseln
---
Discovered in the 18th century, the Austral Islands are located 600 km south of Tahiti.  Breathtaking landscapes, sheer mountains, valleys, these islands are renowned for their agricultural and artisanal activities, their caves sheltering ancient burials and whale watching.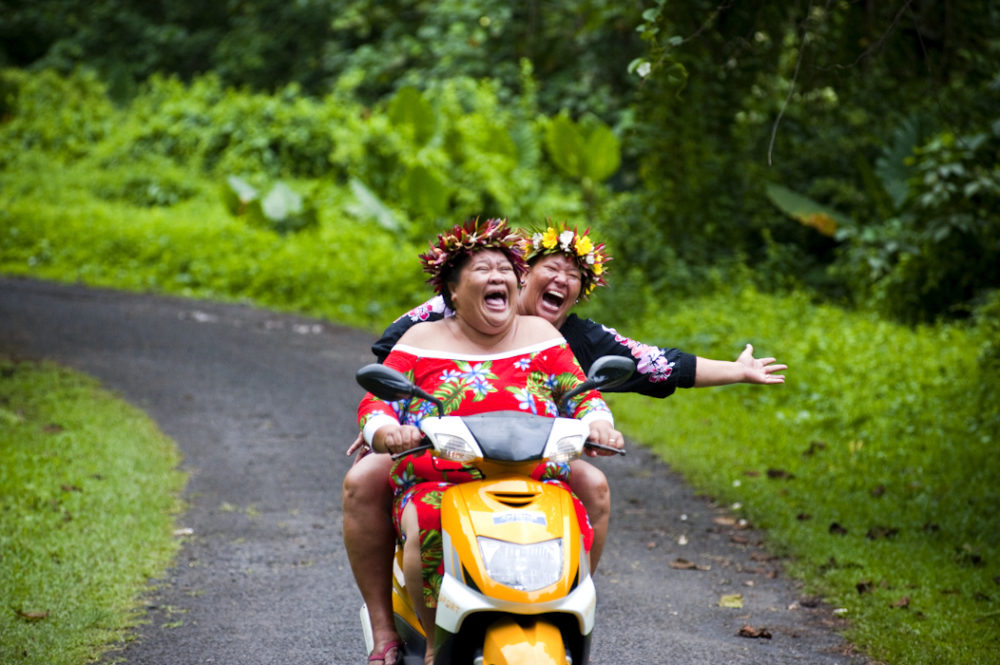 Tag 1
Die Routen und Aktivitäten sind indikativ und können je nach Wetterbedingungen oder Verfügbarkeit geändert werden.
SATURDAY – Departure from Tahiti (Papeete)
You will be warmly welcomed by our Polynesian staff and will take your bearings on the boat before the great journey to Maupiti.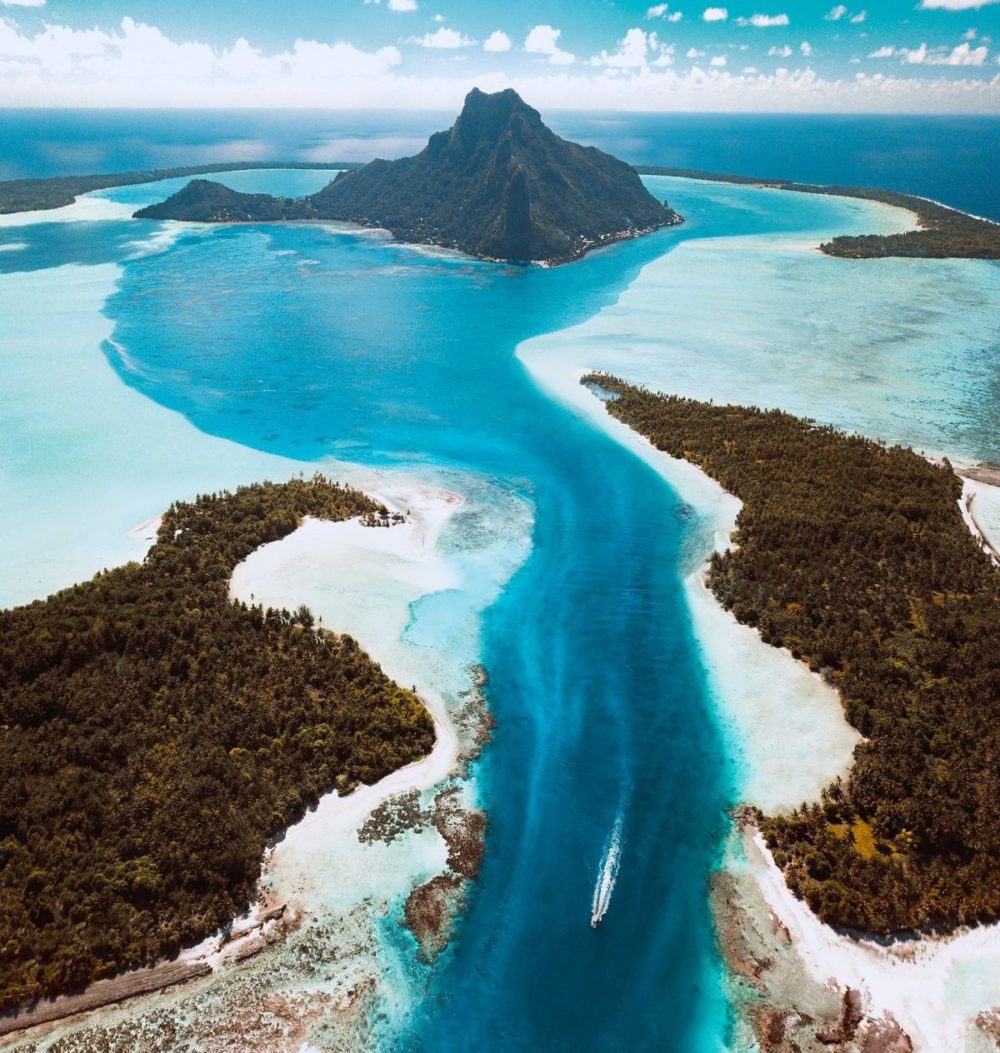 Tag 2
SUNDAY – Maupiti, Society Islands
Tenders to the dock of Vaiea. Visit to the sacred temple site « marae Vaehau and the birth place of the twins ». Picnic and barbecue on Motu Tiapaa. Swimming and snorkeling.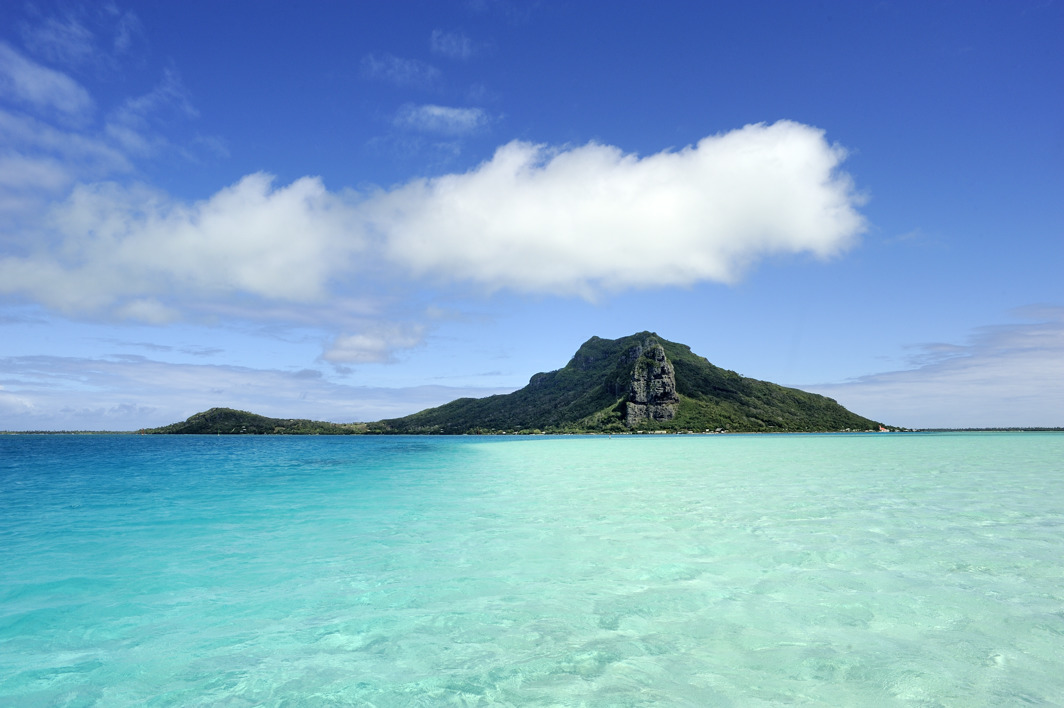 Tag 3
MONDAY – At sea
Enjoy a day at sea to relax by the pool and participate in one of the lectures or activities offered by our guides.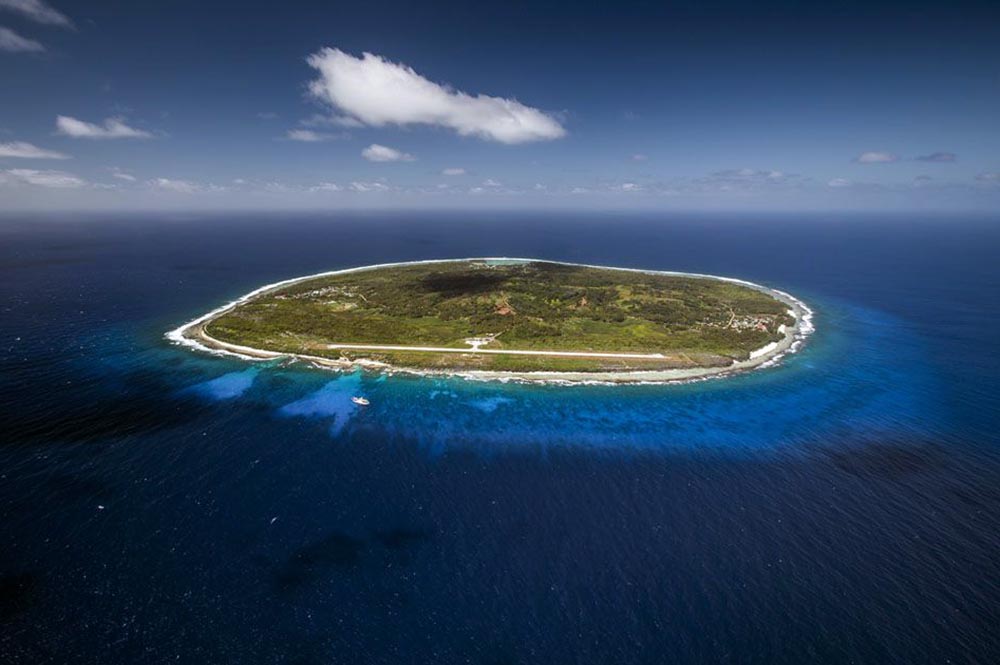 Tag 4
TUESDAY – Rimatara, Austral Islands
The Aranui is adrift – tenders to the dock. Welcome with a walk through purification smoke (ancient tradition of Rimatara's inhabitants). Although Rimatara is the smallest of the Austral Islands, it charms the visitors with its hidden treasures. In the hollow of this circular island, one has the impression that time has stopped. Departure for a circle island tour by bus and visit to the villages of Amaru, Anapoto and Matuaura. Visit of handicraft centers. In Rimatara, the main occupation of the inhabitants, apart from agriculture, is basket weaving and especially the preparation of fara pae'ore leaves (a variety of pandanus without thorns) which are used to make cloth.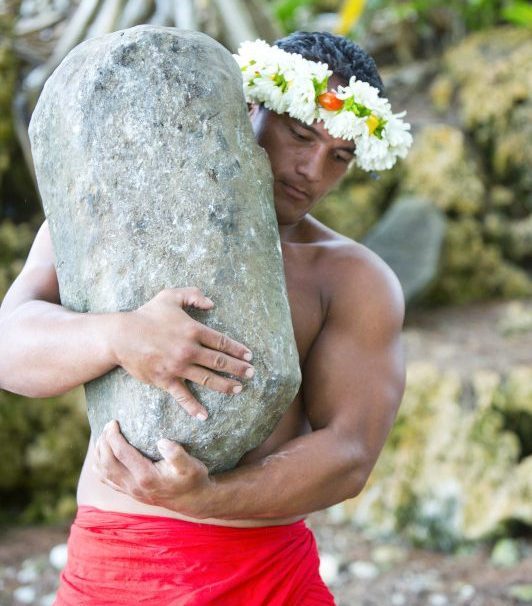 Tag 5
WEDNESDAY – Rurutu (Moerai-Auti-Avera), Austral Islands
Rurutu, one of the two largest raised atolls in French Polynesia, is unique because of its geological structure which is surprising as one does not expect to discover such landscapes in the South Pacific. Basalt and limestone cliffs dotted with caves where islanders once lived, a volcanic interior with lush tropical jungle, white sand beaches and beautiful bays offer breathtaking views. The Aranui is adrift – tenders to the pier of Moerai. Welcome in the village of Moerai. Visit of the Mitterand cave, the handicraft center with weaving demonstrations. Local coffee for sale. Visit to the Royal House, well known for the confection of local patchwork quilts, the « tifaifai », followed by a demonstration of "stone lifting" (traditional custom).
Circle island tour by « truck », starting from the Northern or Southern coast. In the North, visit to the « cave Mitterand », the marae in Vitaria's village. In the South, swimming at Naairoa's beach, taro plantation visit with explanation about the cultivation system, old houses made of lime stone.
Tag 6
THURSDAY – Tubuai (Mataura), Austral Islands
Tenders to the small dock at Town Hall with welcome and music. Handicraft at the Town Hall of Mataura with weaving demonstrations (hats and baskets made of pandanus leaves…), necklace making, « hue » (gourd) for sale, etc. – Scuba diving with « La Bonne Bouteille » (optional activity). Free time in the village (Post Office, Bank…) Visit of « Fort Georges », « marae » with a « kava ceremony» (dances and songs…) and a wood carver in the village of Tamatoa. Scuba diving with « La Bonne Bouteille » (optional activity).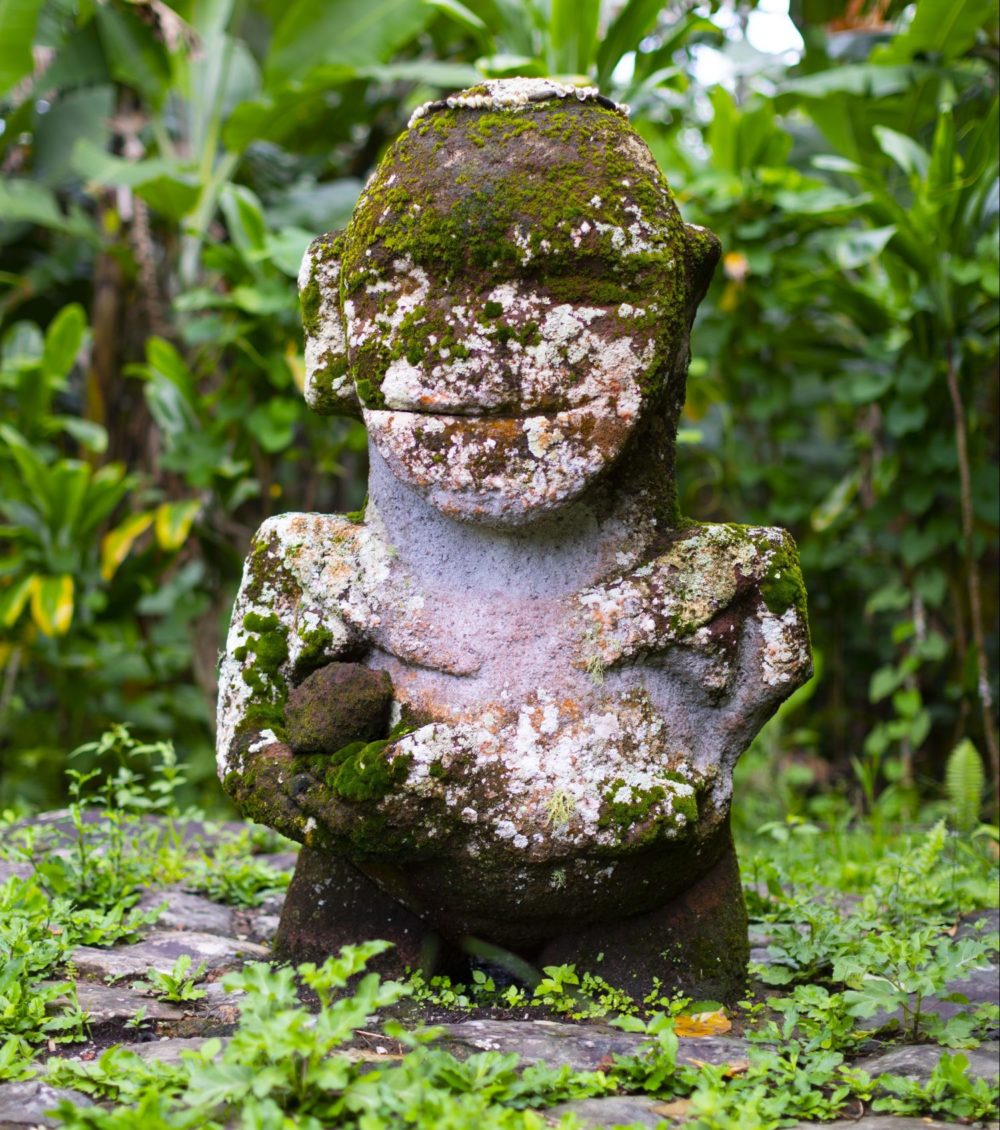 Tag 7
FRIDAY – Raivavae (Mahanatoa-Rairua-Vaiurua-Anatonu), Austral Islands
Known as the "Bora Bora of the Austral Islands," Raivavae's white sand beaches, huge emerald lagoon, and 28 motus surrounding the lush main island have earned it this distinction. Giant stone tikis resembling those of the Marquesas and Easter Island, including an unusually smiling tiki, wooden carvings, an open-air sacred temple, and Polynesian pirogues are just some of the archaeological features you'll discover on an island tour.
Tenders to the beach of Mahanatoa with flowery welcome. Departure by bus for a circle island tour to visit a smiling "tiki" in Rairua's village. Food tasting with local music. Handicraft, woven hats and baskets made of pandanus leaves. Meeting on the beach of Mahanatoa for a typical buffet from Raivavae. Optional activities : Motu « pool » excursion with swimming and snorkeling.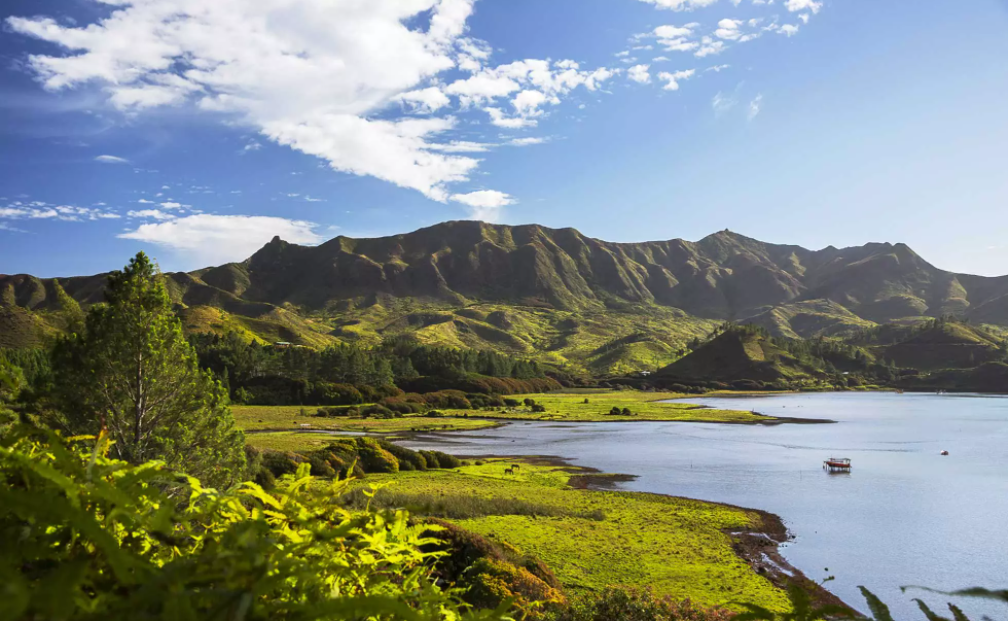 Tag 8
SATURDAY – Rapa (Haurei), Austral Islands
The Aranui is tied up at the pier of Rapa in the village of Haurei. Welcome with music and flowers « lei ». Located in the extreme south of the Austral archipelago, this crescent-shaped island with its coastline cut by 12 very deep bays reminiscent of Nordic fjords is one of the most isolated and least populated in French Polynesia. Rapa-Iti – or "Little Rapa" as the island is known here – has a strong cultural link with Easter Island, known as Rapa-Nui or Big Island by the Polynesians. Legend has it that Rapa-Nui was first settled by the people of Rapa-Iti. Once home to fierce warriors who lived in fortified villages built on terraces among the volcanic peaks, the island's inhabitants now live by farming and fishing.Truck shuttle from the pier to the Cultural Center. Visit to the Cultural Center with handicraft. Free time in the village of Haurei. Visit to the "pa" (fort) for good hikers, very steep hill. Truck shuttle between the Cultural Center and the pier (for those who want to go back on board).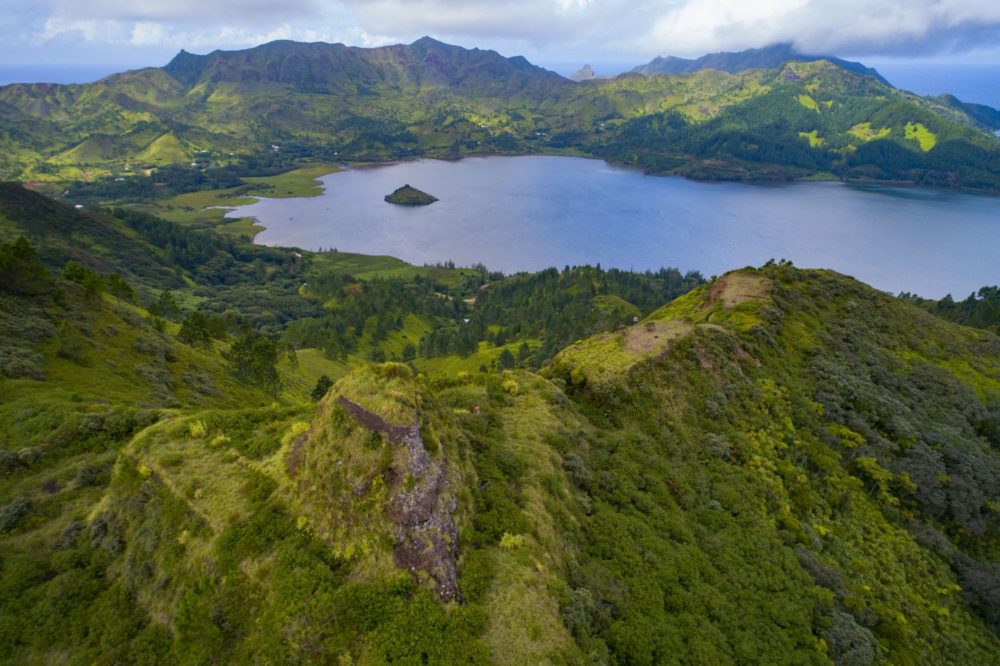 Tag 9
SUNDAY – Rapa (Haurei), Austral Islands
The Aranui is at the pier in the village of Haurei-Rapa.
« Truck » to morning Church service.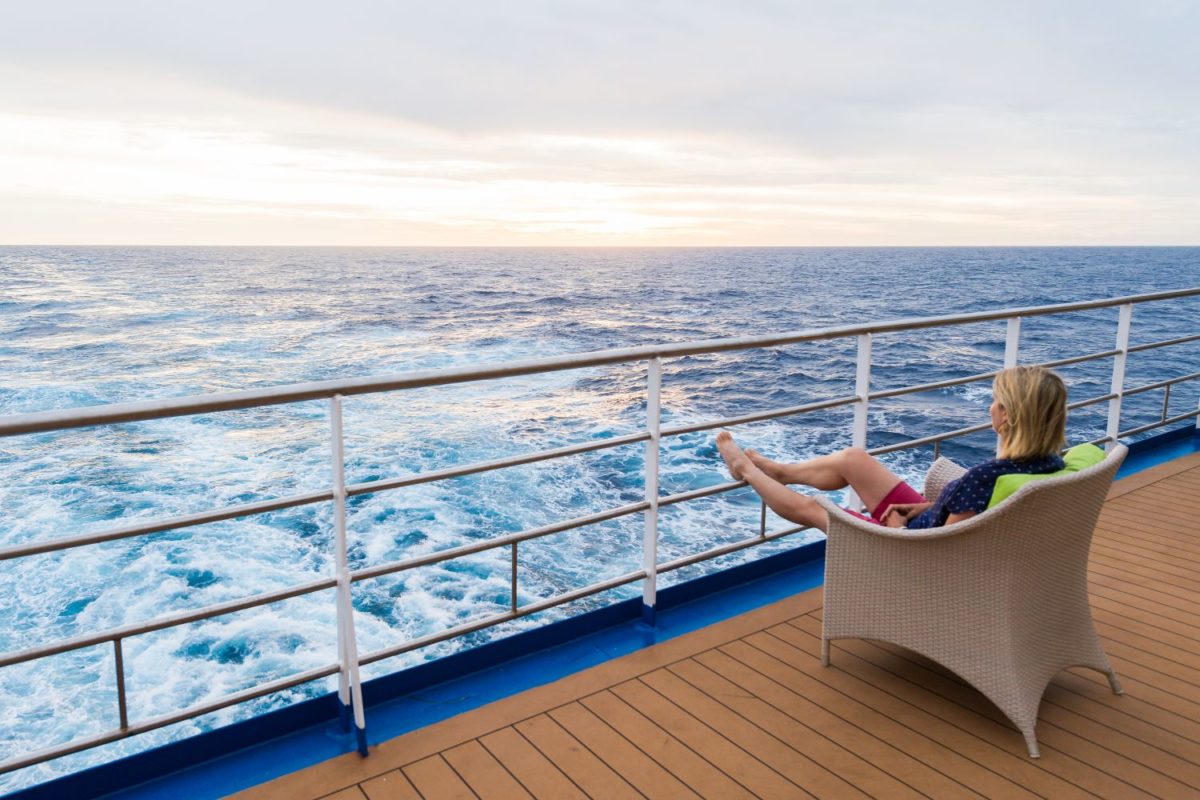 Tag 10
MONDAY – At sea
Enjoy a day at sea to relax by the pool and participate in one of the lectures or activities offered by our guides.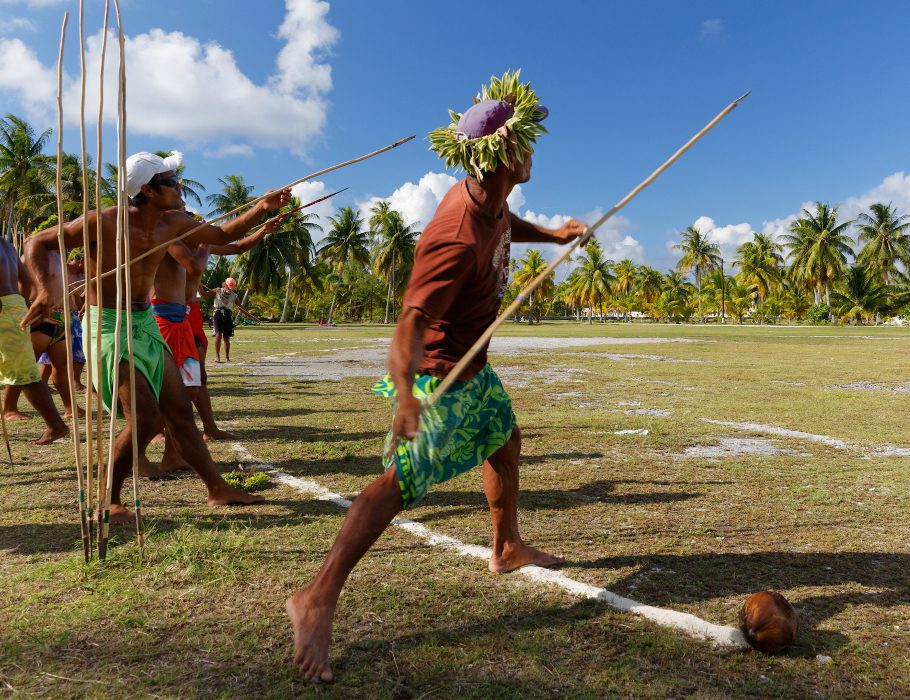 Tag 11
TUESDAY – Anaa, Tuamotu Islands
The Aranui is adrift in Anaa. Tenders to the small dock of Tukuhora. A small atoll with less than 500 inhabitants, Anaa wrote its way into the history books as the birthplace of Tahiti's royal family — the Pomare Dynasty. These days it's best known for its luminous jade lagoon with green clouds above from the sun rays reflecting off the water and picturesque motus with no less than eleven little islands scattered around the atoll. Be introduced to local craftsmanship and challenge your family or friends to the traditional javelin throw. Walk for a visit to the village.Visit to Anaa Pito, a whole in the lagon (optional activity) Polynesian Feast on board.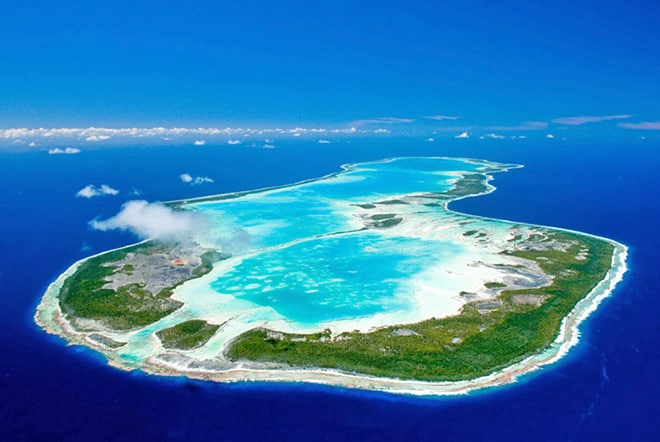 Tag 12
WEDNESDAY – Anaa, Tuamotu Islands
The Aranui is adrift. Welcome on the small dock, then 10 min. walk to the beach across the guesthouse "Toku Kaiga". Departure from the beach for the optional activities. Departure by bus for the visit to Te Vai Ora (small eels with blue eyes). The bus will be going back and forth from the beach. Buffet « Maa Paumotu », a traditional meal.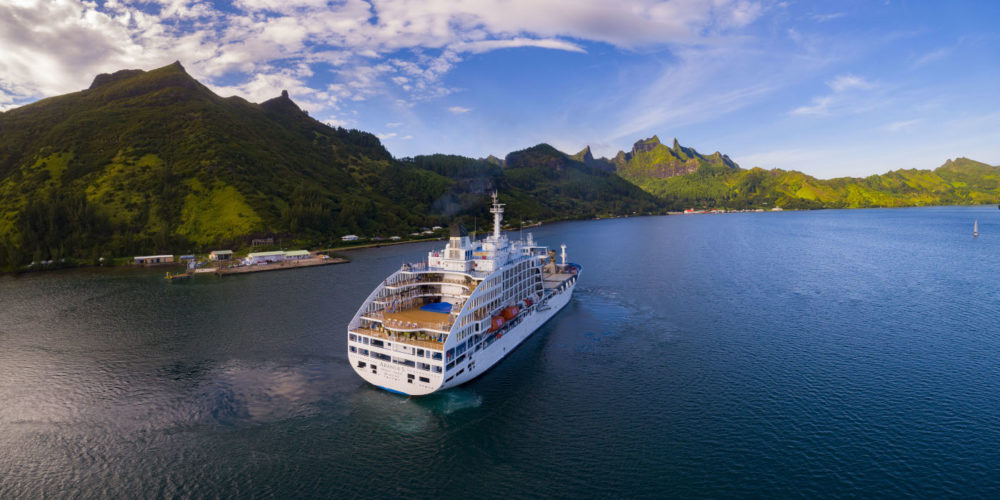 Tag 13
THURSDAY – Return to Tahiti (Papeete)
This is the end of our journey. It's time to say Nānā! (Goodbye) to your travel companions, to the Polynesian staff and Aranui guides. Arrival around 6.00 AM.
Wählen Sie Ihre Tarifbasis :
Inklusive/nicht enthalten
DER REISEPREIS ENTHÄLT: Die Beförderung und Unterbringung an Bord, Mahlzeiten und Exkursionen. Die Preise basieren auf Doppelbelegung pro erwachsene Person. Preise werden in US Dollar, Euro oder in Französischem Pazifischem Franc (CFP) angegeben. Die Preise sind zum jeweiligen Zeitpunkt der Drucklegung gültig und können sich jederzeit, mit oder ohne vorige Ankündigung, ändern. DER
REISEPREIS ENTHÄLT NICHT: Einkäufe an Bord, alkoholische Getränke, Trinkgelder, Hafensteuern (insofern es sich nicht um im Programmablauf vorgesehene Häfen handelt) und andere persönliche Ausgaben. Preise sind zum Zeitpunkt der Drucklegung auf Basis aktueller Kosten gültig und können sich jederzeit, bis hin zum Abfahrtstermin des Schiffes, ändern.
PROGRAMM & ZUSATZKOSTEN: Falls die klimatischen Bedingungen oder andere unvorhersehbare Gründe die Passagiere zu einer Verlängerung ihres Aufenthalts um eine oder mehrere Nächte zwingen, müssen die Passagiere für zusätzliche Hotel- und Verpflegungskosten selber aufkommen. Die wesentliche Funktion des Schiffs im Dienste der Compagnie Polynesienne de Transport Maritime besteht im Transport von War- en. Aus diesem Grund kann es zu Veränderungen der Auslaufdaten, der Anlaufhäfen und der Schifffahrtsdauer kommen. Diese Veränderungen können sowohl vor dem Abreisetag als auch unterwegs auftreten. Die Passagiere an Bord des Frachtschiffes müssen sich daher auf ein relativ flexibles Programm einstellen und die erwähnten Veränderungen mit einkalkulieren. Während wir alles in unserer Macht Stehende tun werden, um unsere Passagiere zu informieren und Ihnen zu helfen, lehnen die CPTM und ihre Vertreter es ab, für zusätzliche Kosten, Hotel- oder Verpflegungs- kosten aufzukommen, die im Zusammenhang mit Verspätungen oder Veränderungen von Reiseroute oder Fahrplan anfallen können.
ÄNDERUNGEN DER REISEROUTE: CPTM ist bemüht, alle Kreuzfahrten wie angekündigt durchzuführen. CPTM behält sich das Recht vor, die Reiseroute zu ändern oder zu kürzen oder Ausflüge, Anlaufhäfen oder Transportmittel falls notwendig auszutauschen.
Vorträge
Unsere Gastdozenten, Experten auf ihren Gebieten rund um Geschichte, Kultur, Kunst oder Archäologie und alle spezialisiert auf Französisch Polynesien oder die Marquesasinseln, vertiefen Ihr Wissen in zwei Konferenzräumen auf unterhaltsame Art.
Optionale Ausflüge
In jedem Hafen können unsere Gäste aus einer Vielzahl an Exkursionen wählen, die im Reisepreis enthalten sind. Für die Abenteuerlustigen stehen außerdem optionale Aktivitäten zur Wahl.